I love the law (I'm trained as a lawyer), and I love Alexandria, Virginia history (I grew up here, and I live here still). So, I find this item in OurHistoryMuseum's collection particularly fascinating.
It is a 1794 arrest warrant issued by the court clerk for trespass and assault and battery. What's interesting to me is that despite all of my decades of experience working in and around the Virginia Court system, I had never heard of the Court of Hustings.
Wikipedia was helpful.
"the Hustings Court tradition can be found in some areas of the United States, such as in Virginia, where Hustings Courts formerly decided local criminal and other matters."
Here, the unlucky defendant George Biro, is being commanded to appear before the Court of Hustings. I couldn't find anything obvious on the Internet about George Biro or the complainant, Henry McGeau. The Court of Hustings was later merged into the present-day Alexandria Circuit Court.
Peter Wagener is an interesting fellow. He was a friend of George Washington's (also here). he was clerk of the court in Fairfax County, Virginia, and here is a link to his gravesite and bio.
A transcription appears below the document itself.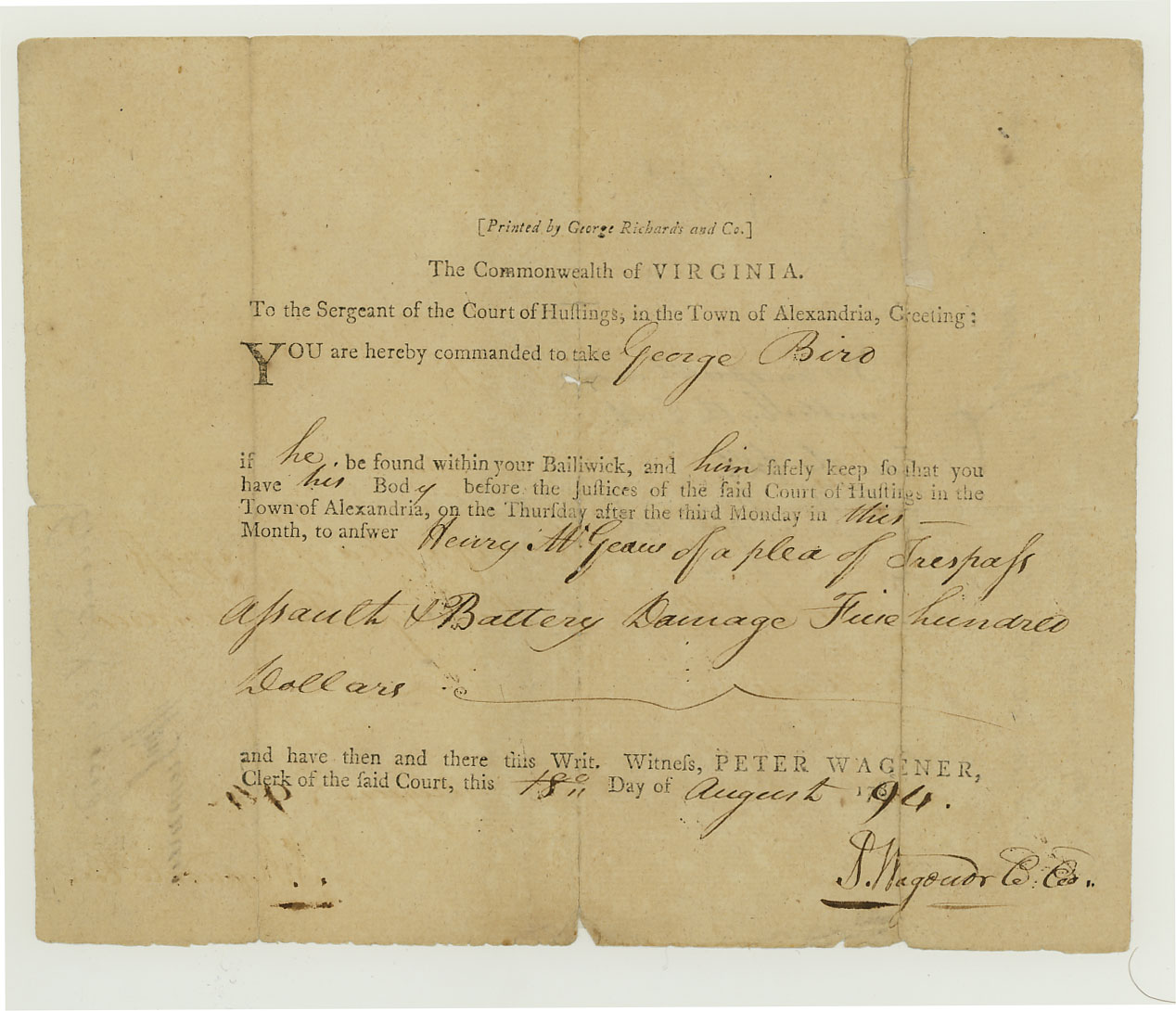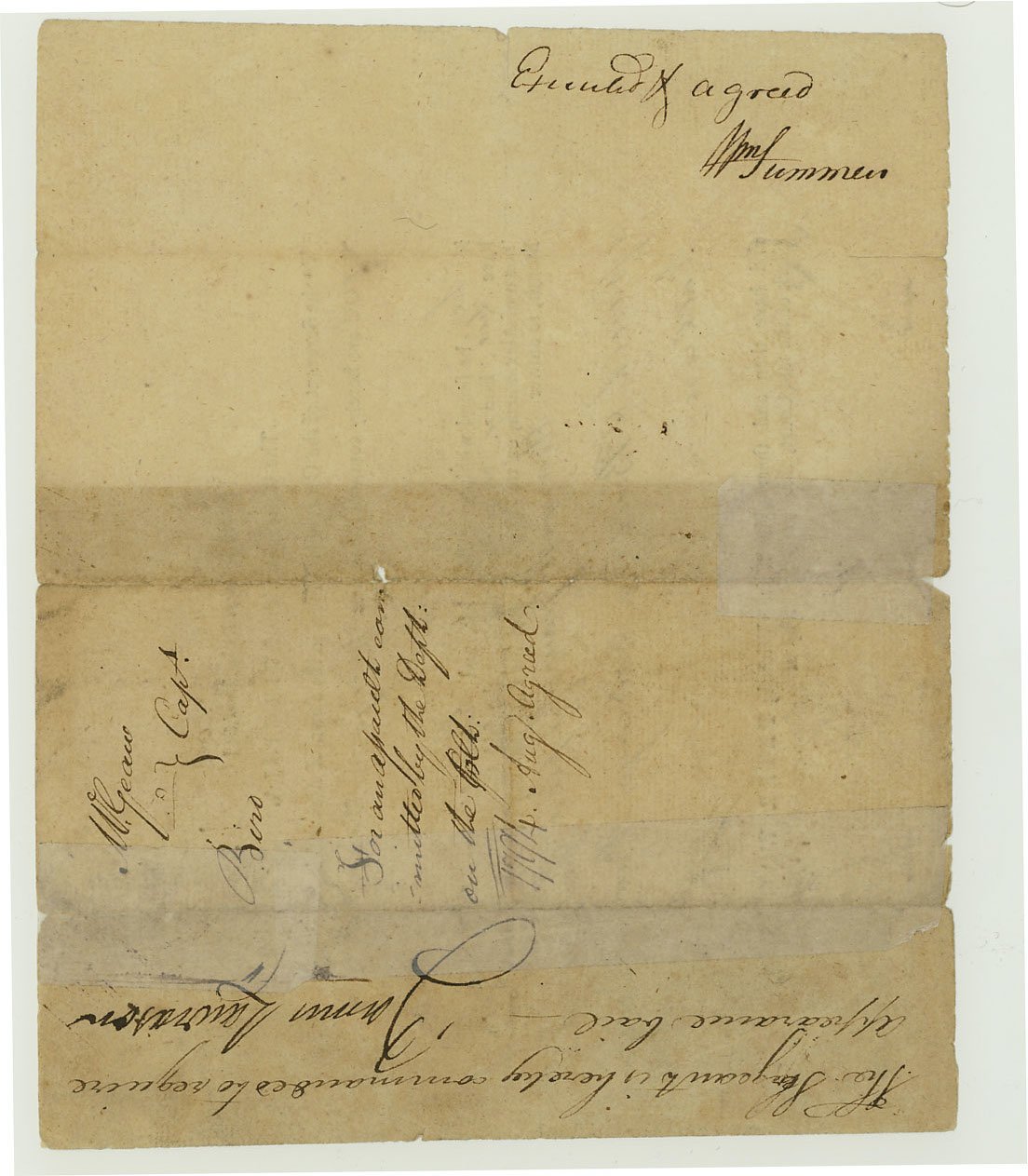 [Printed by George Richards and Co.]
The Commonwealth of Virginia
To the Sergeant of the Court of Hustings, in the Town of Alexandria, Greeting:
You are hereby commanded to take George Biro
If he be found within your Bailiwick, and him safely keep so that you have his body before the Justices of the said Court of Hustings in the Town of Alexandria, on the Thursday after the third Monday in this month, to answer
Henry McGeau of a plea of Trespass Assault and Battery damage Five Hundred Dollars.
and have then and there this writ. Witness, Peter Wagener, Clerk of said Court, this 18th day of August 1794.
s/ Peter Wagener
McGeau v. Biro
For an assault committed by the defendant on the plaintiff
1794 August agreed
The sergeant is hereby commanded to require appearance bail
s/ James Laurison
Executed agreed
s/ William Summer