It may be hard to imagine, but there was a time when people would vacation on the Potomac River and the Chesapeake Bay. Steamships would travel between Washington, DC, and Baltimore, MD, making many stops along the way. They would carry people and cargo, thus connecting the small towns of Virginia and Maryland with the big cities. Their heyday was the 1910s and the 1920s until the Great Depression hit.
For a little more than $12, you would get an all-expenses-paid two-night and one-day excursion that would include upscale meals, dancing, and a stateroom plus railroad travel back to where you started. It really must've been an impressive date night. I wish something like this was still offered.
Included below are the full contents of a passenger tour pamphlet. It includes a map and is designed to be read chronologically from Washington, DC to Baltimore, Maryland, as the ship travels. It is a charming and romantic read and a real perspective-changer when you think about traveling on the water from DC to Baltimore, now a 45-minute trip by car.
The complete contents of the brochure are below. Below that, are a series of newspaper articles showing the rise and fall of the Baltimore and Virginia Steamboat Company.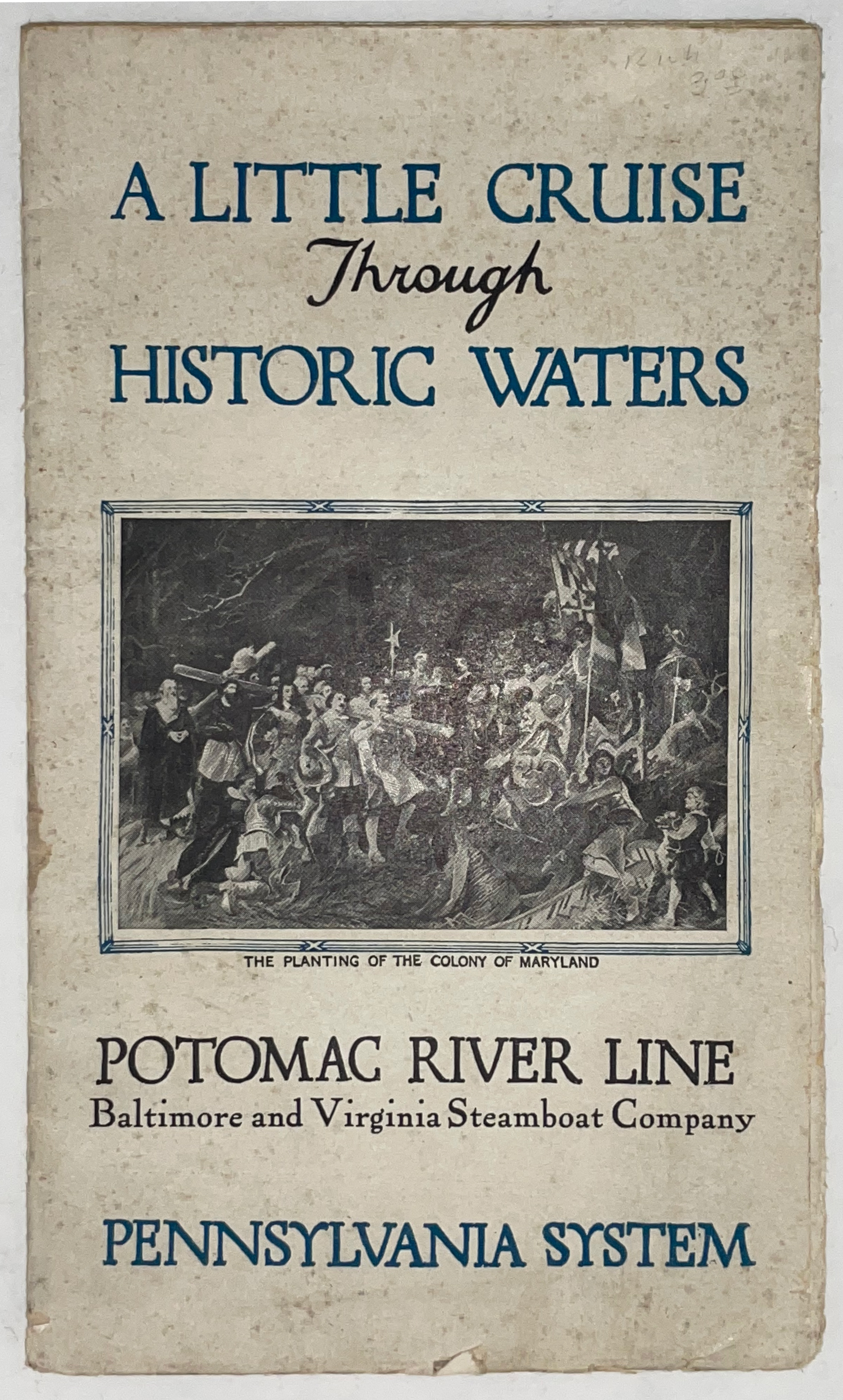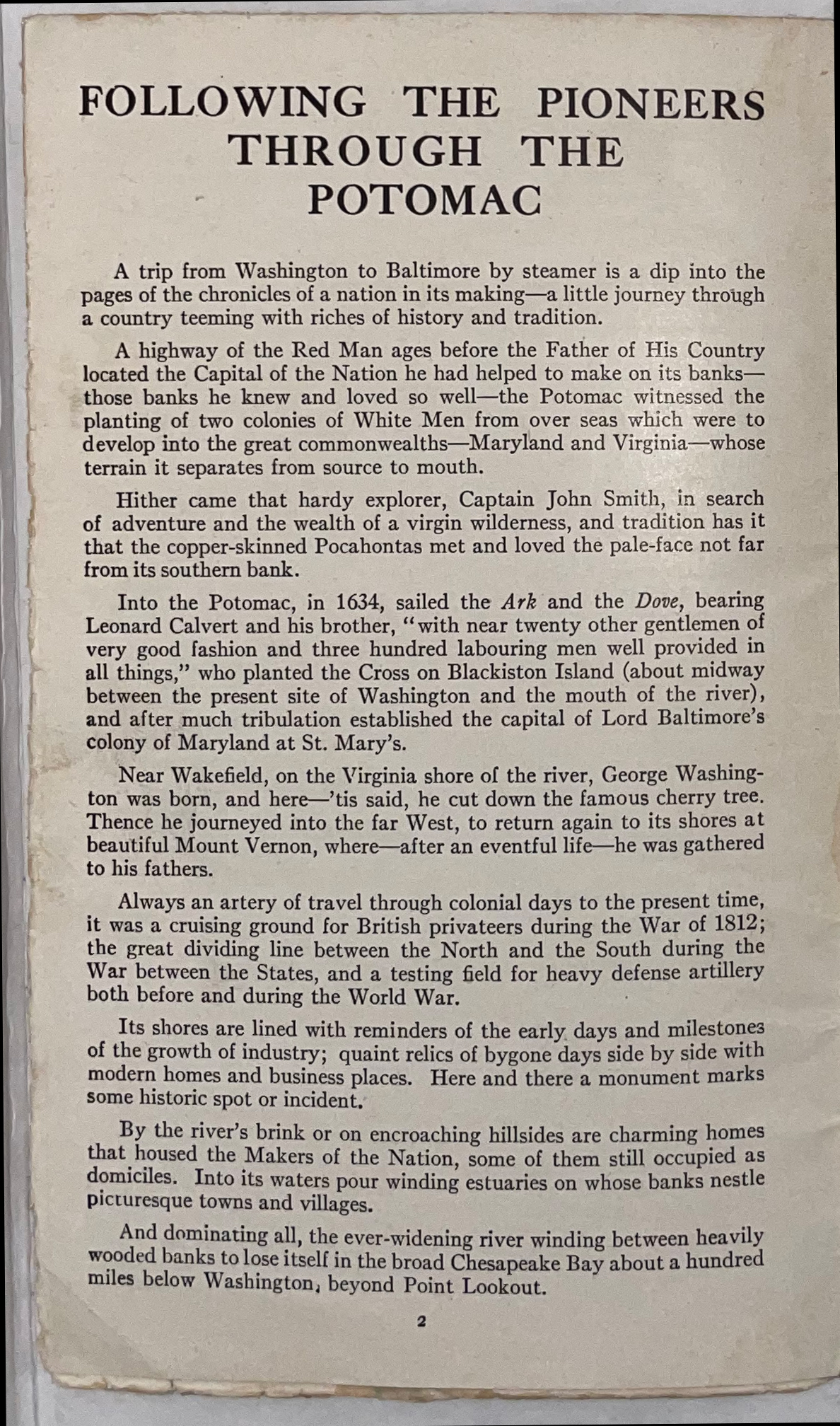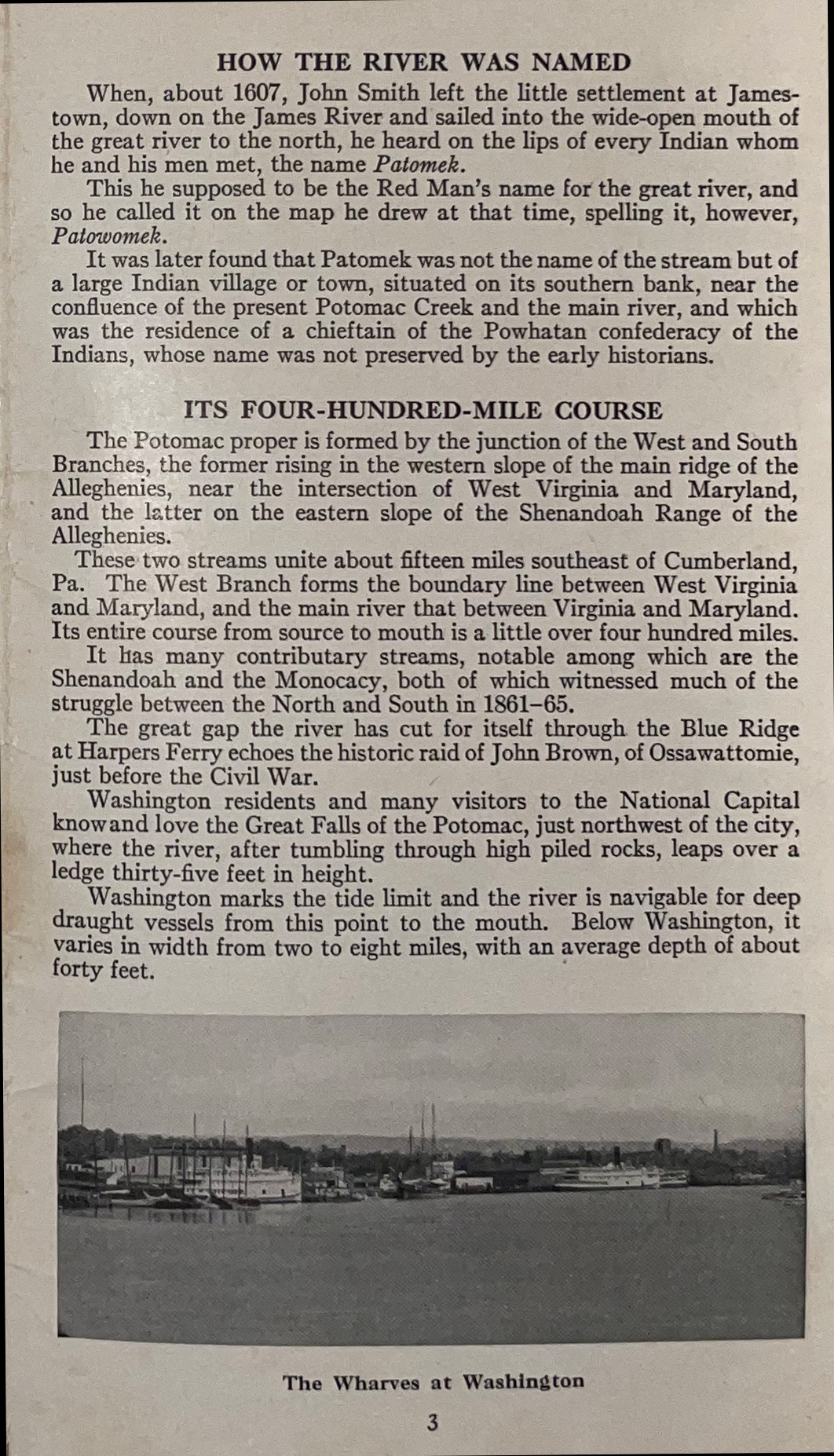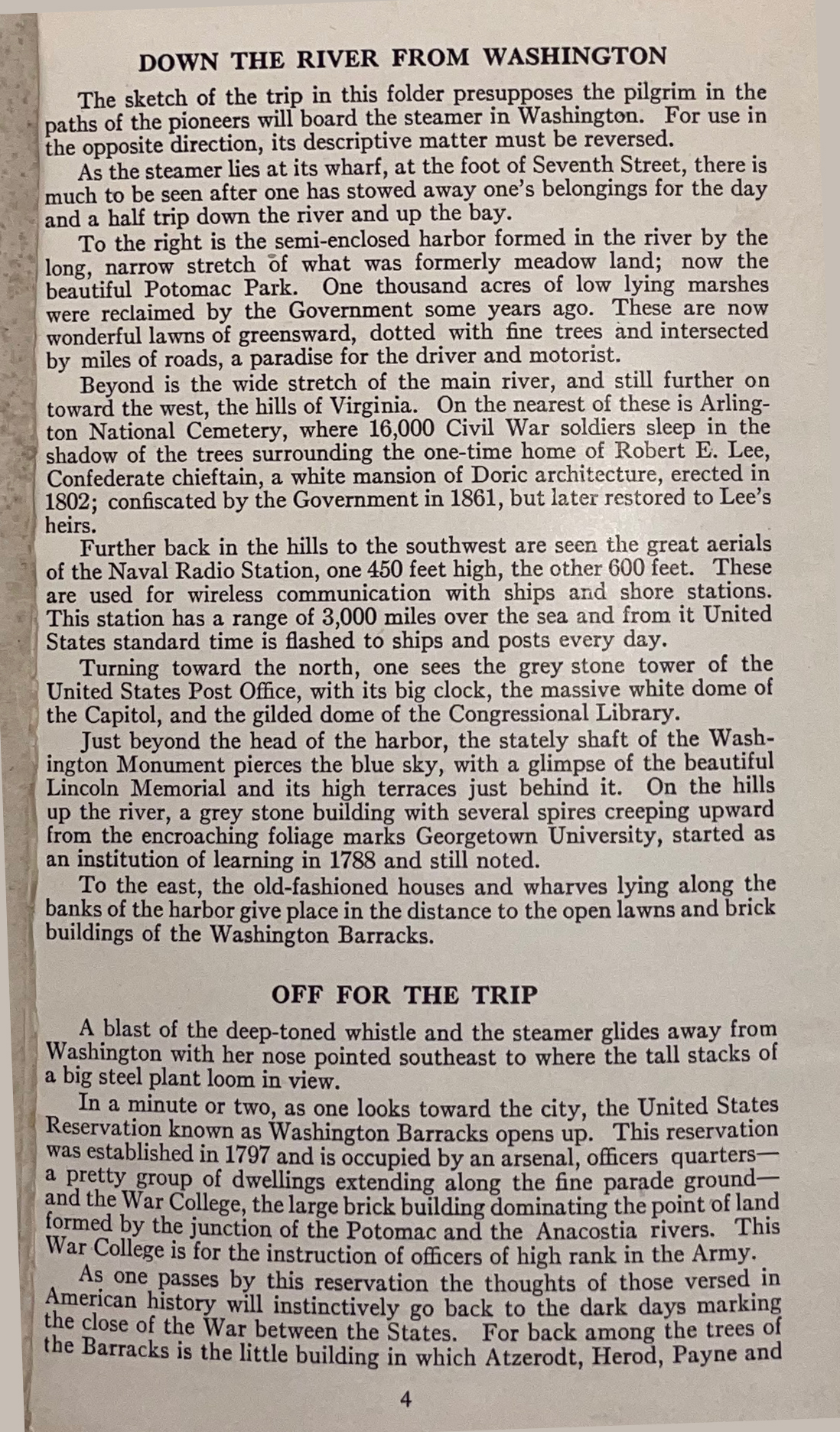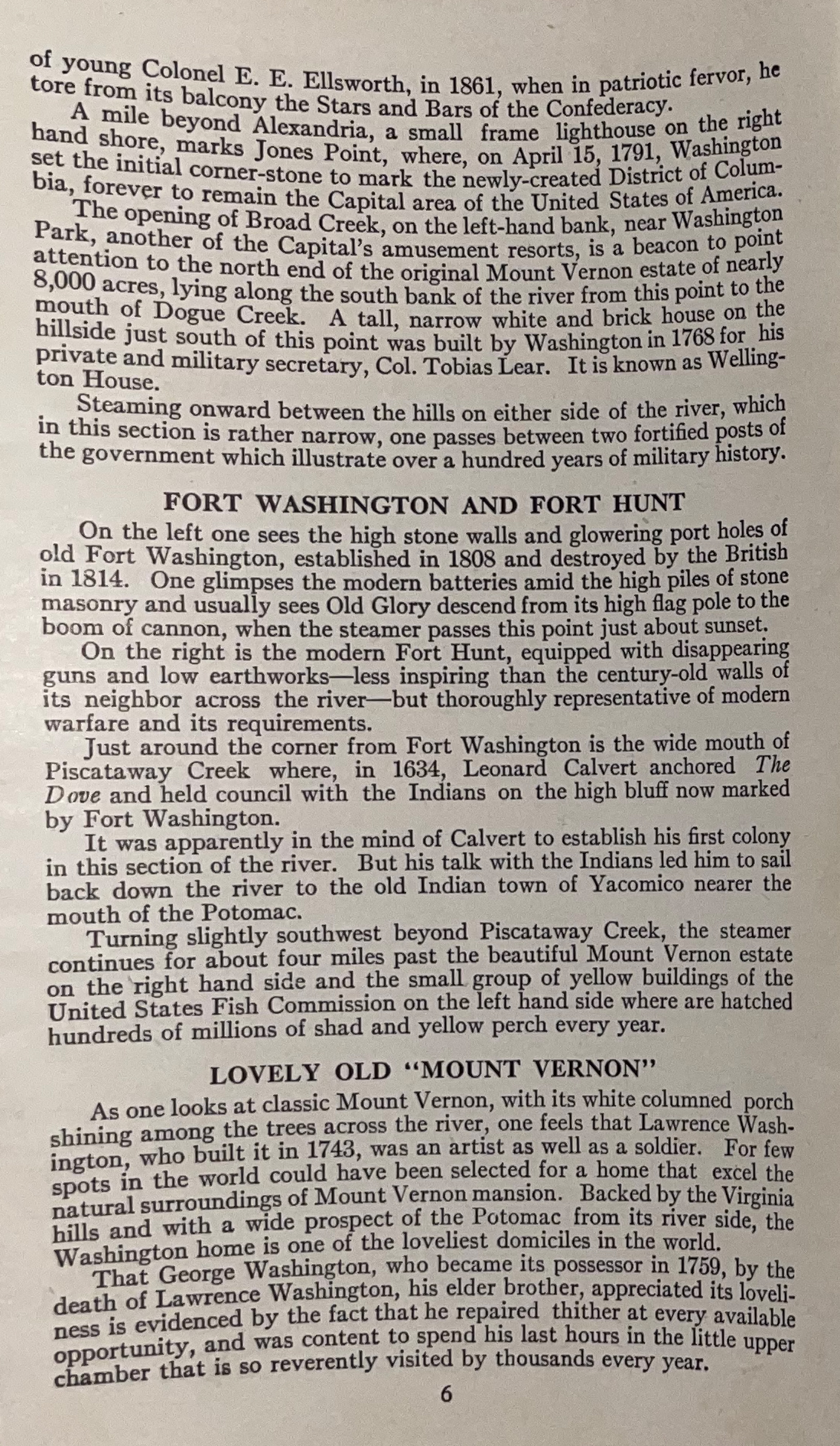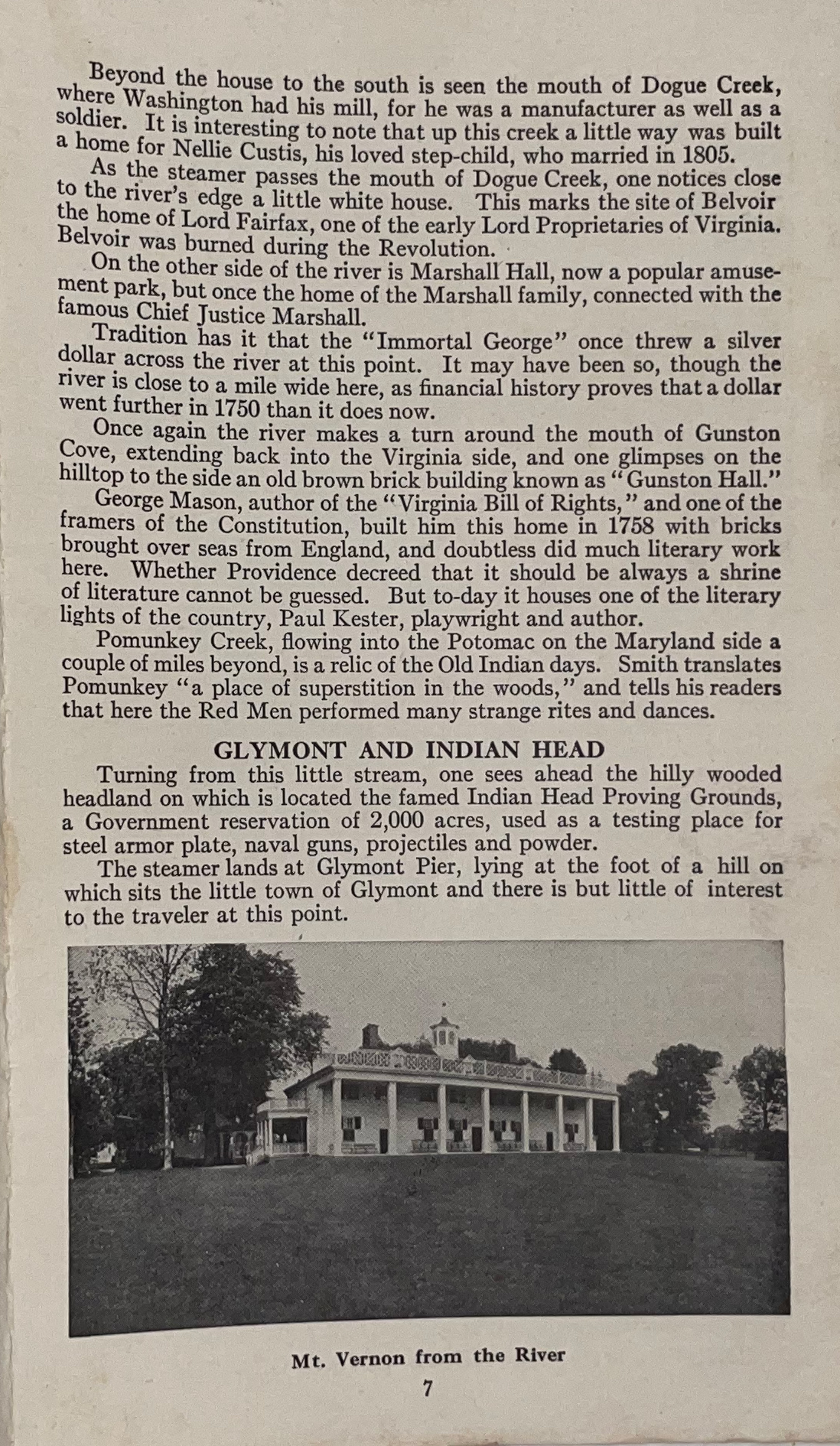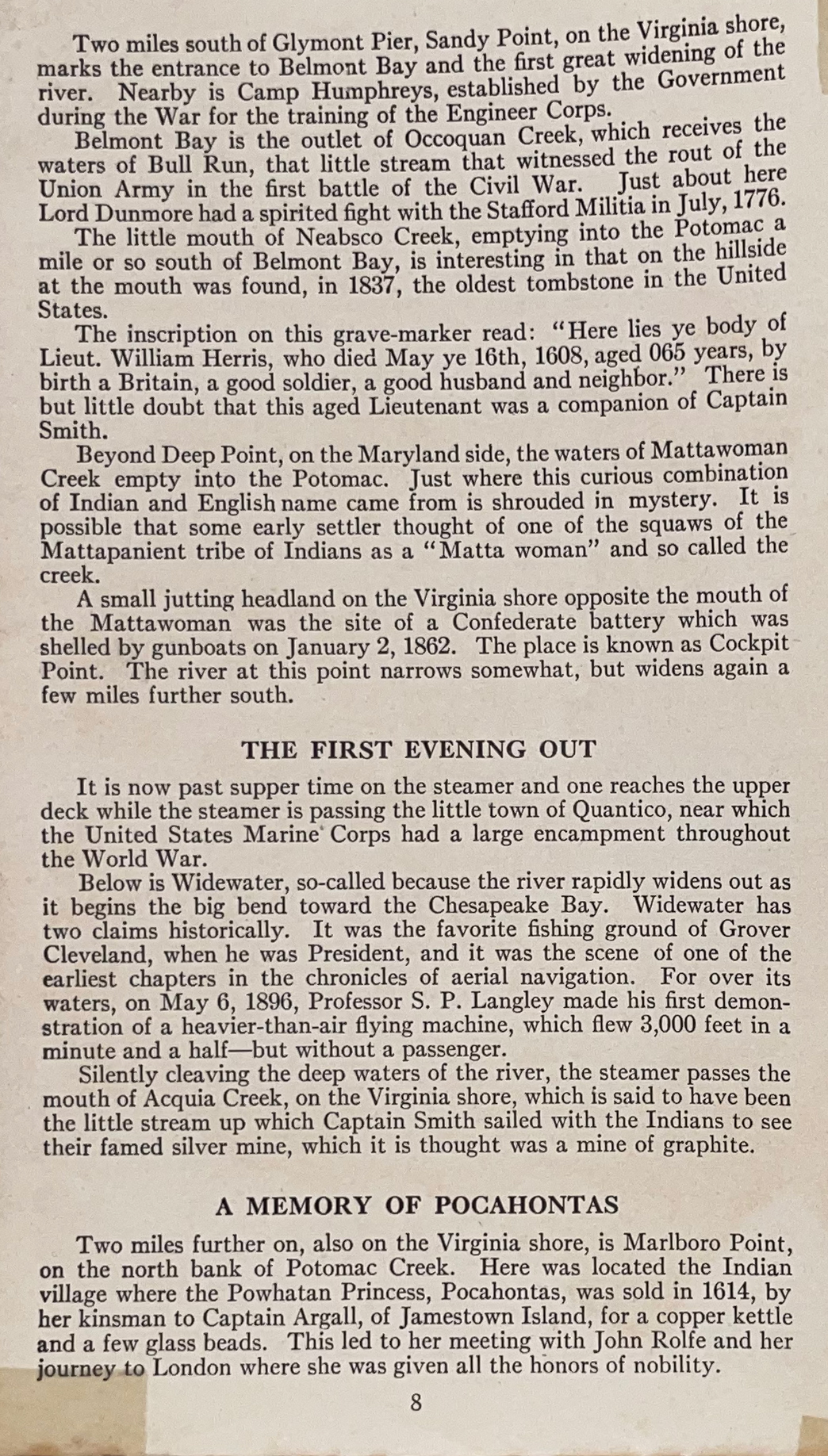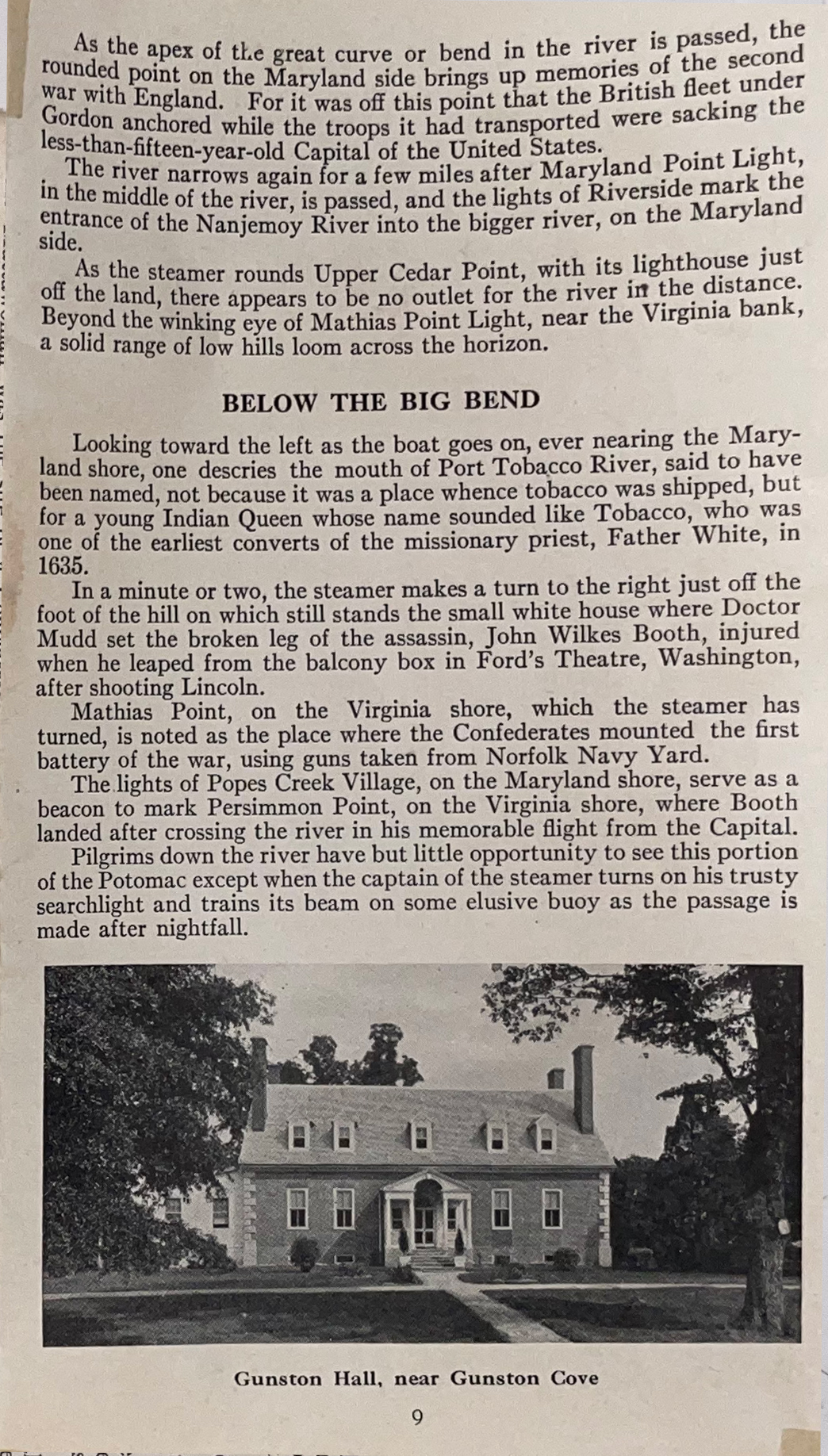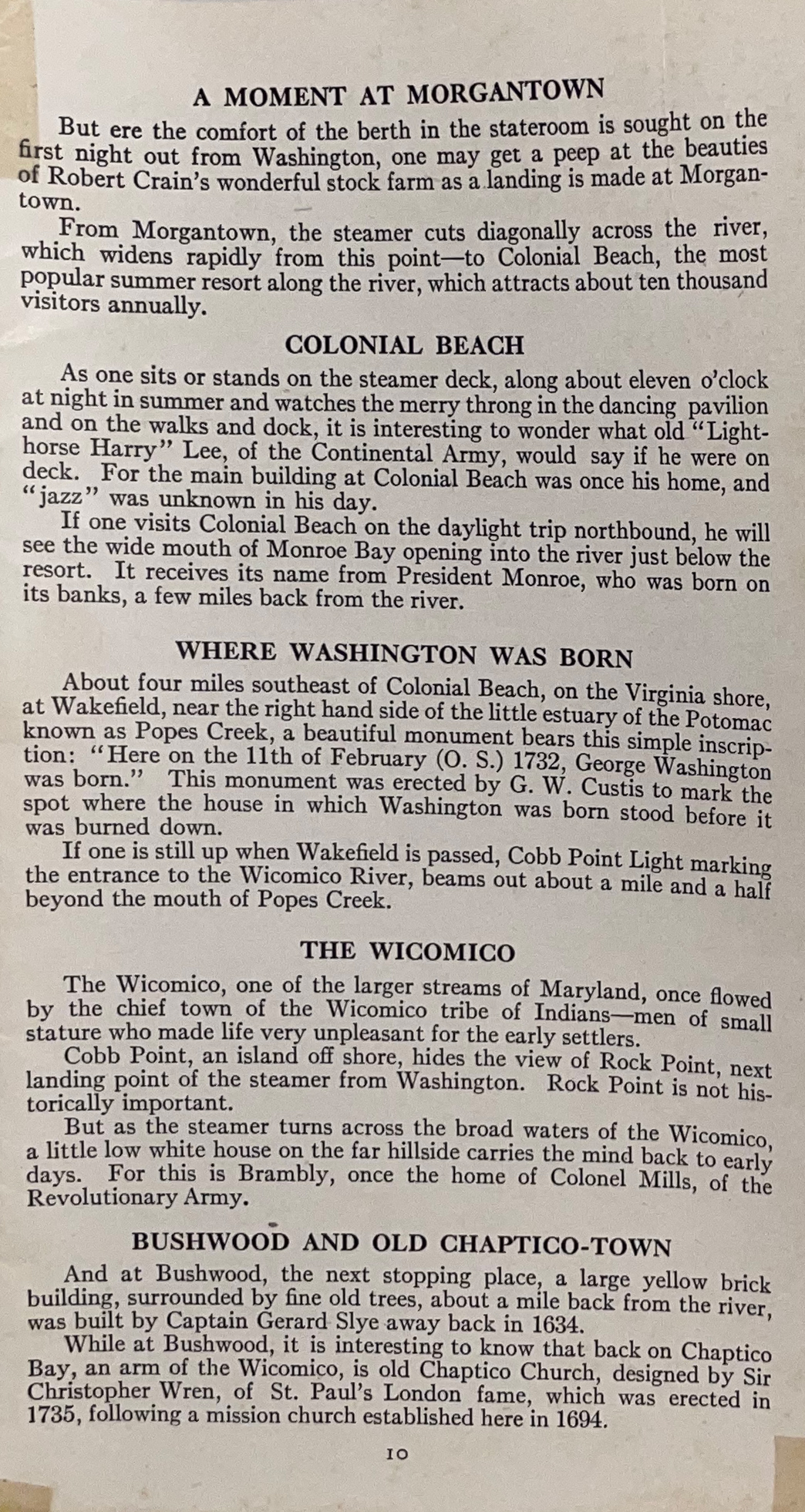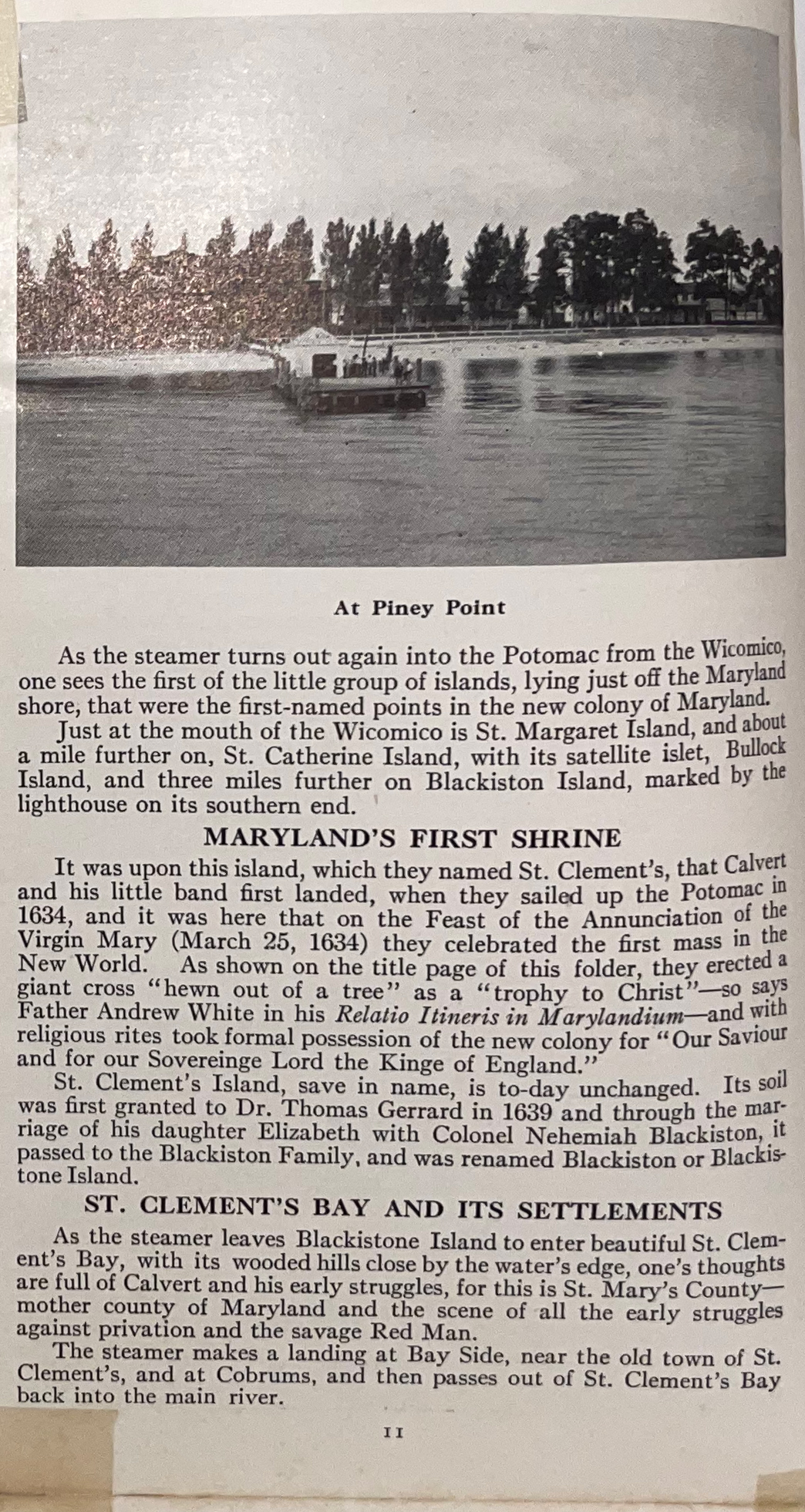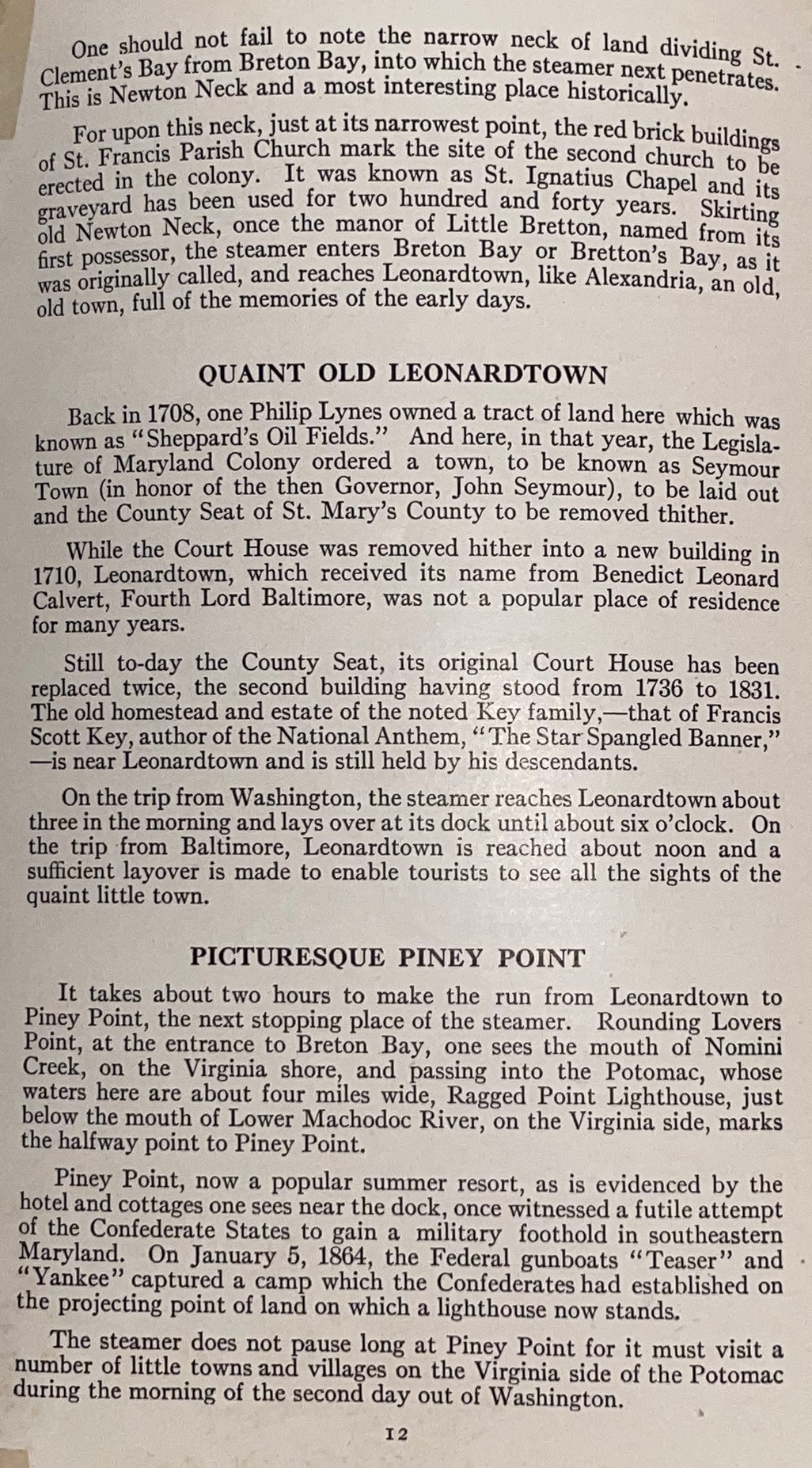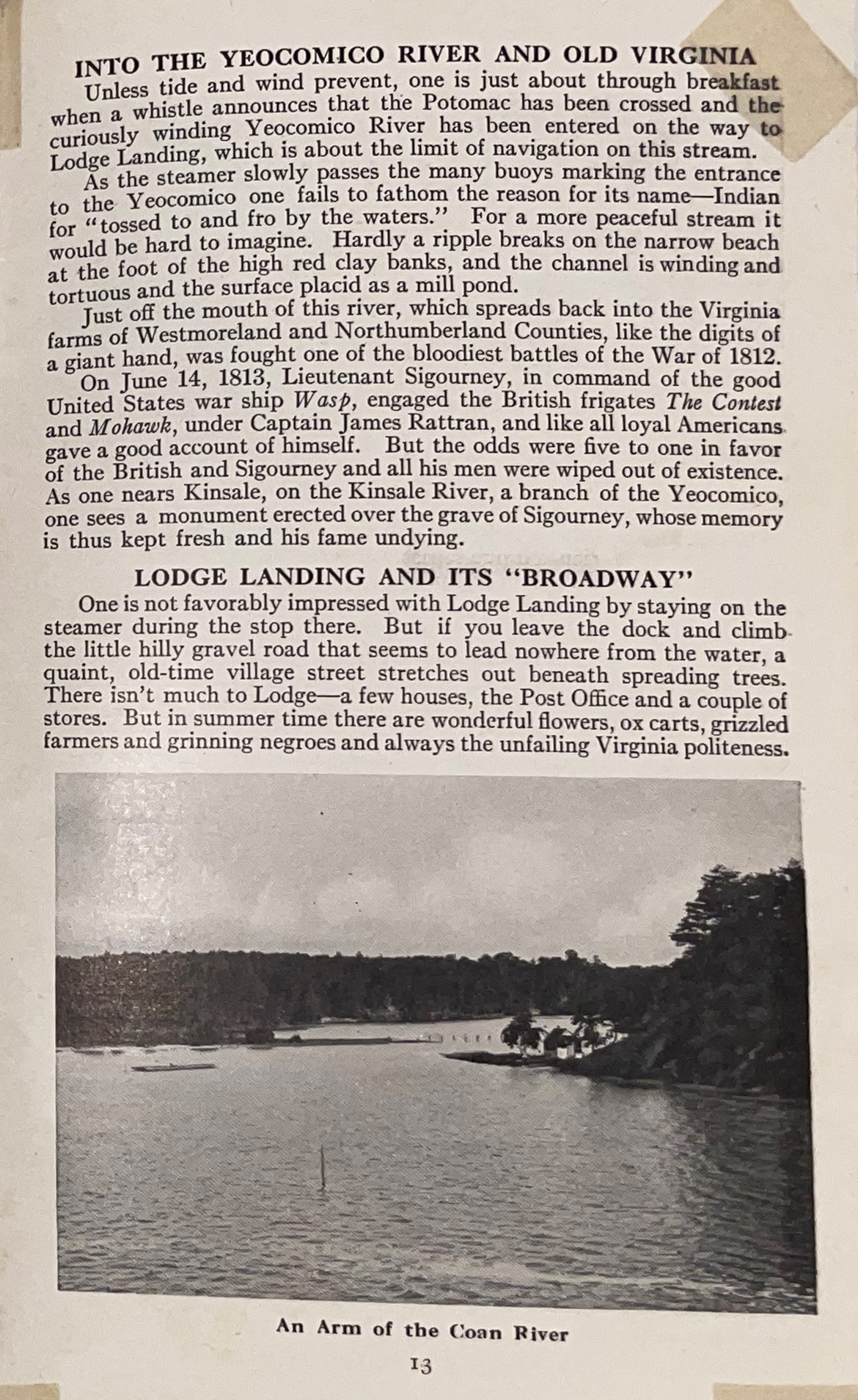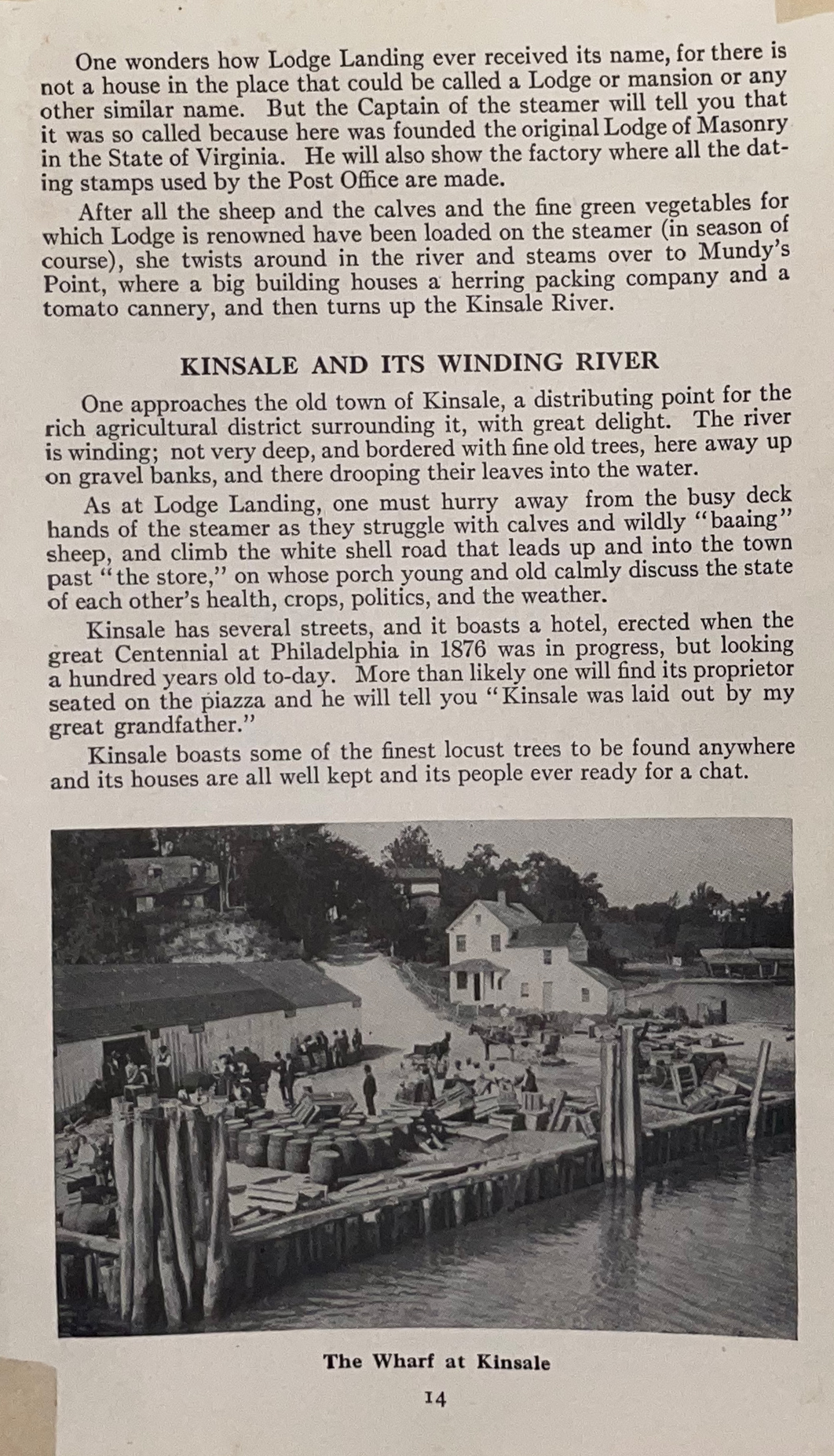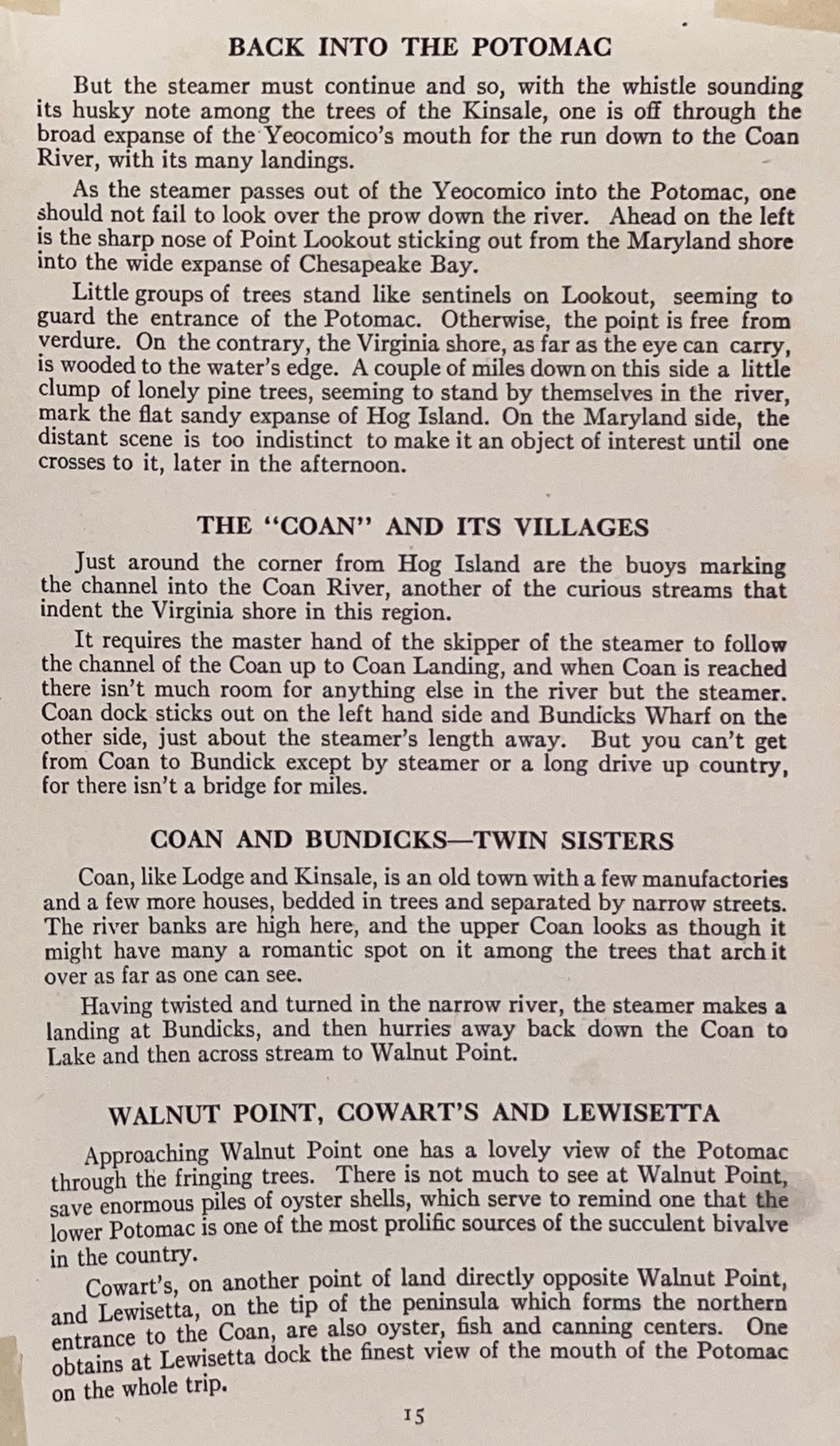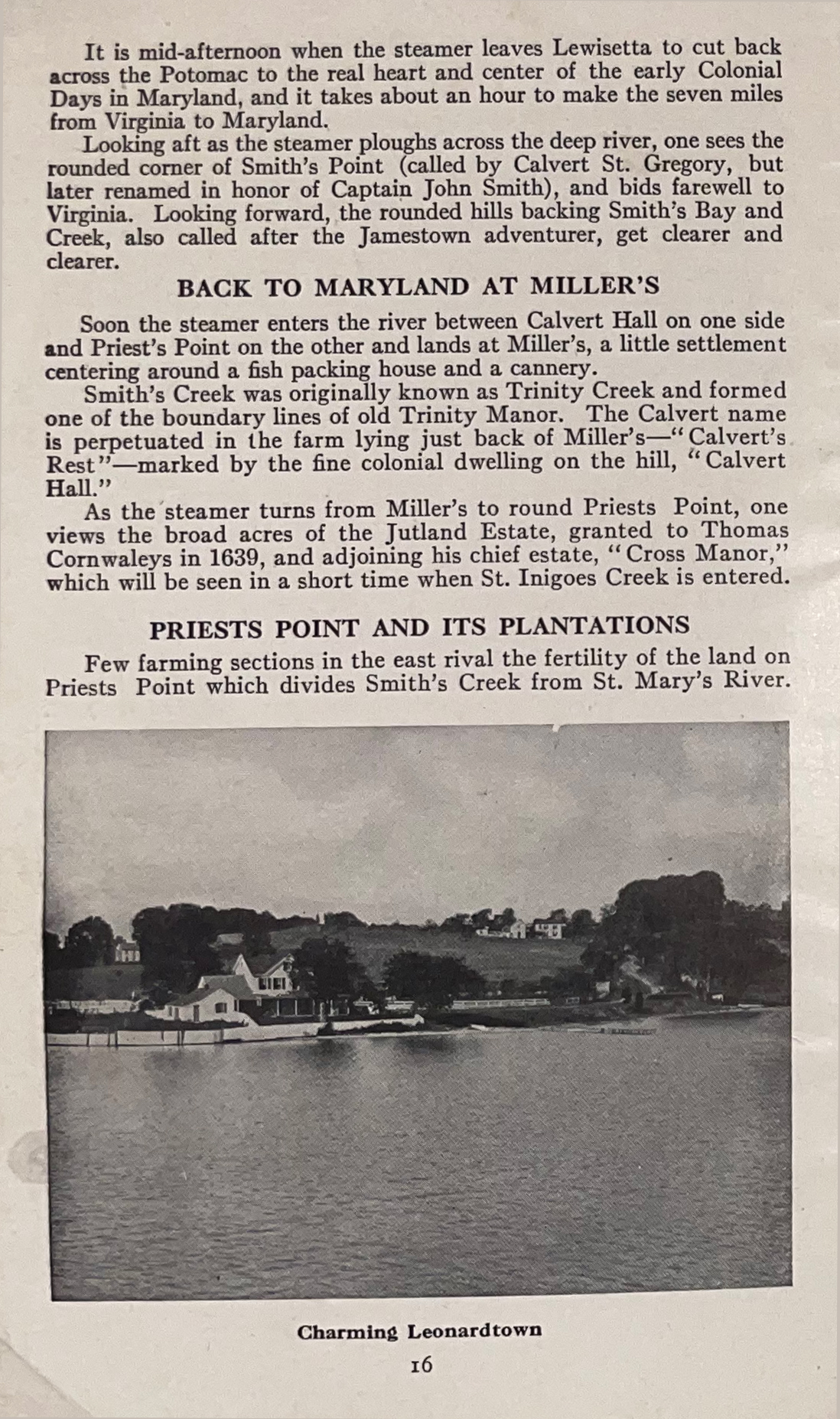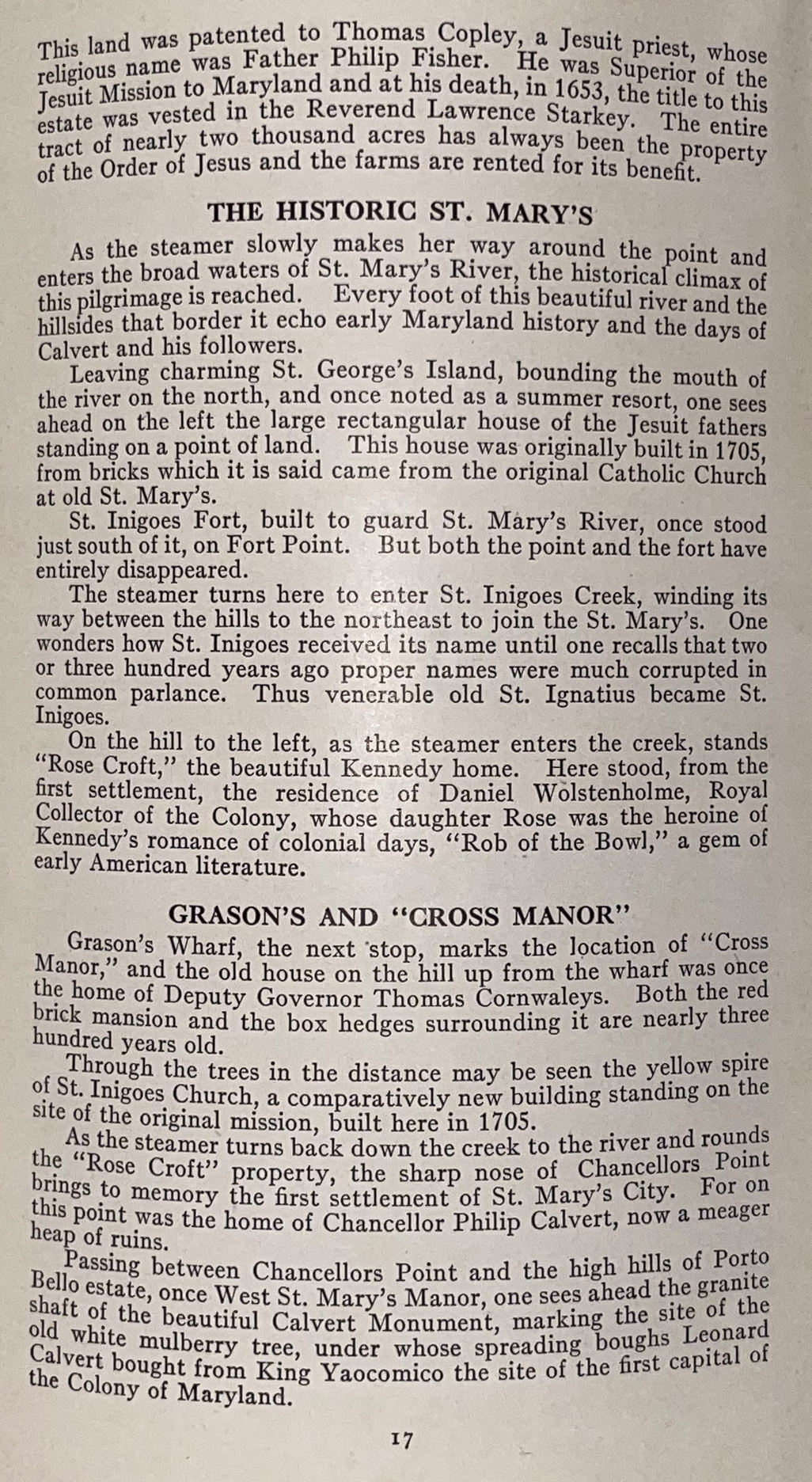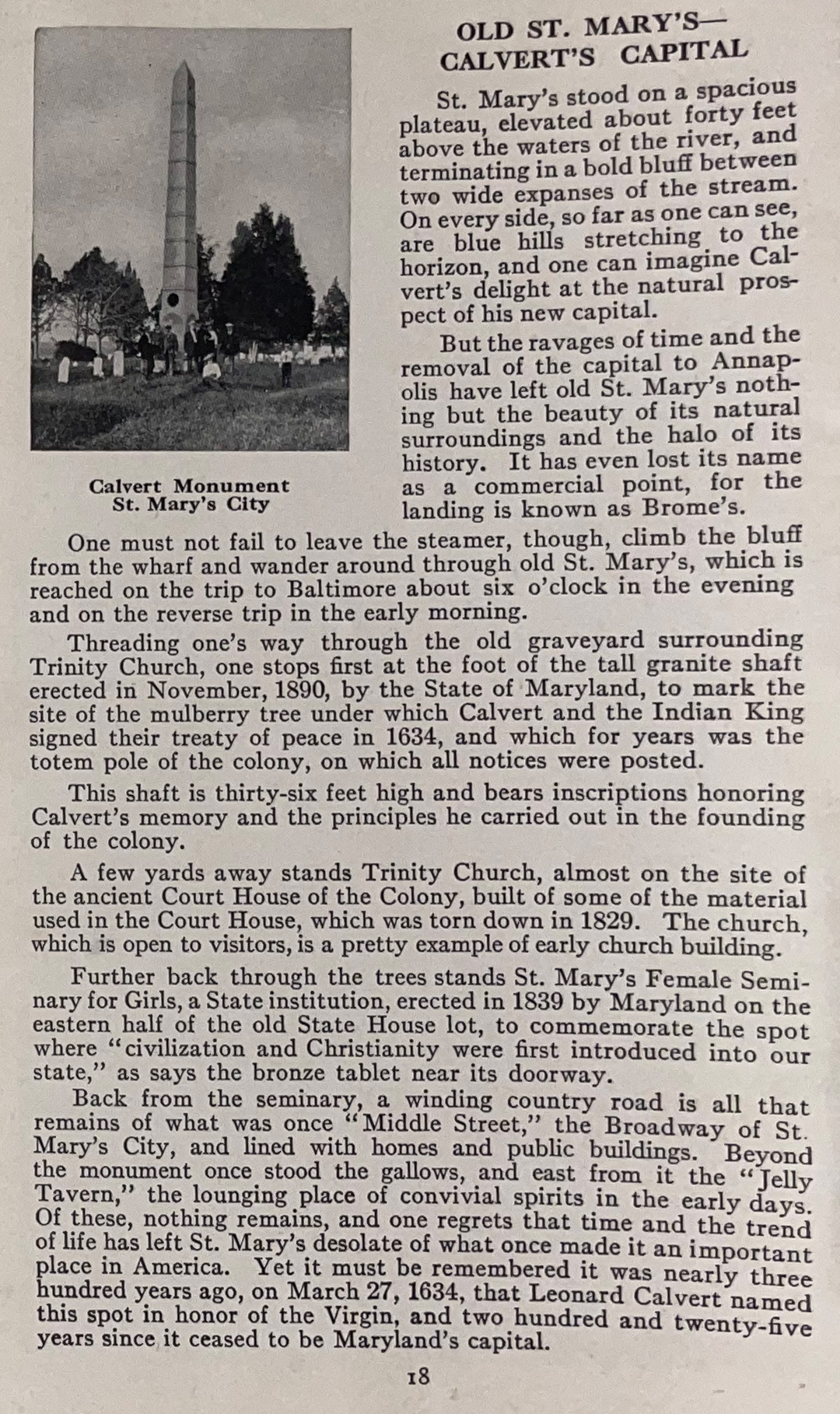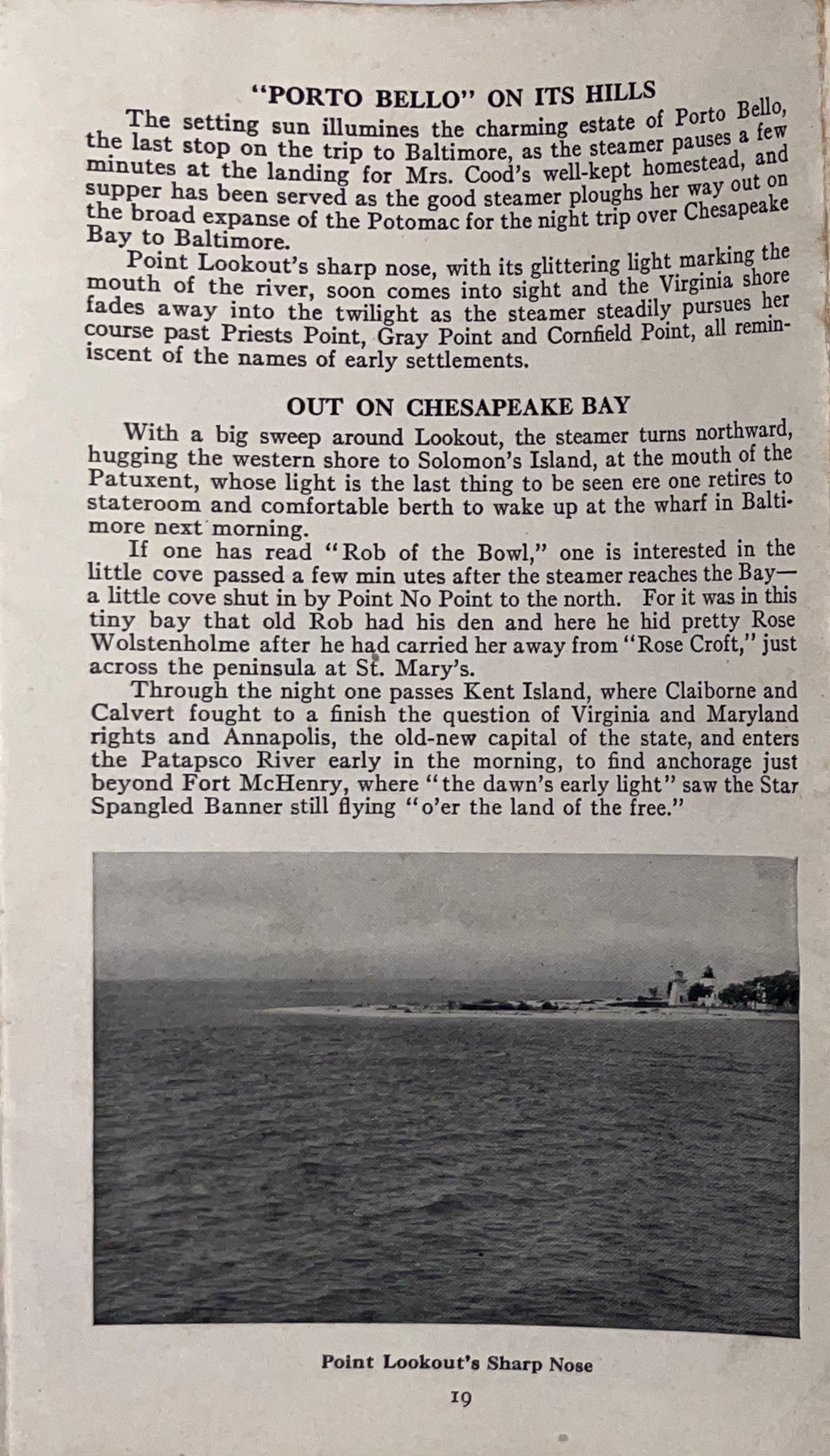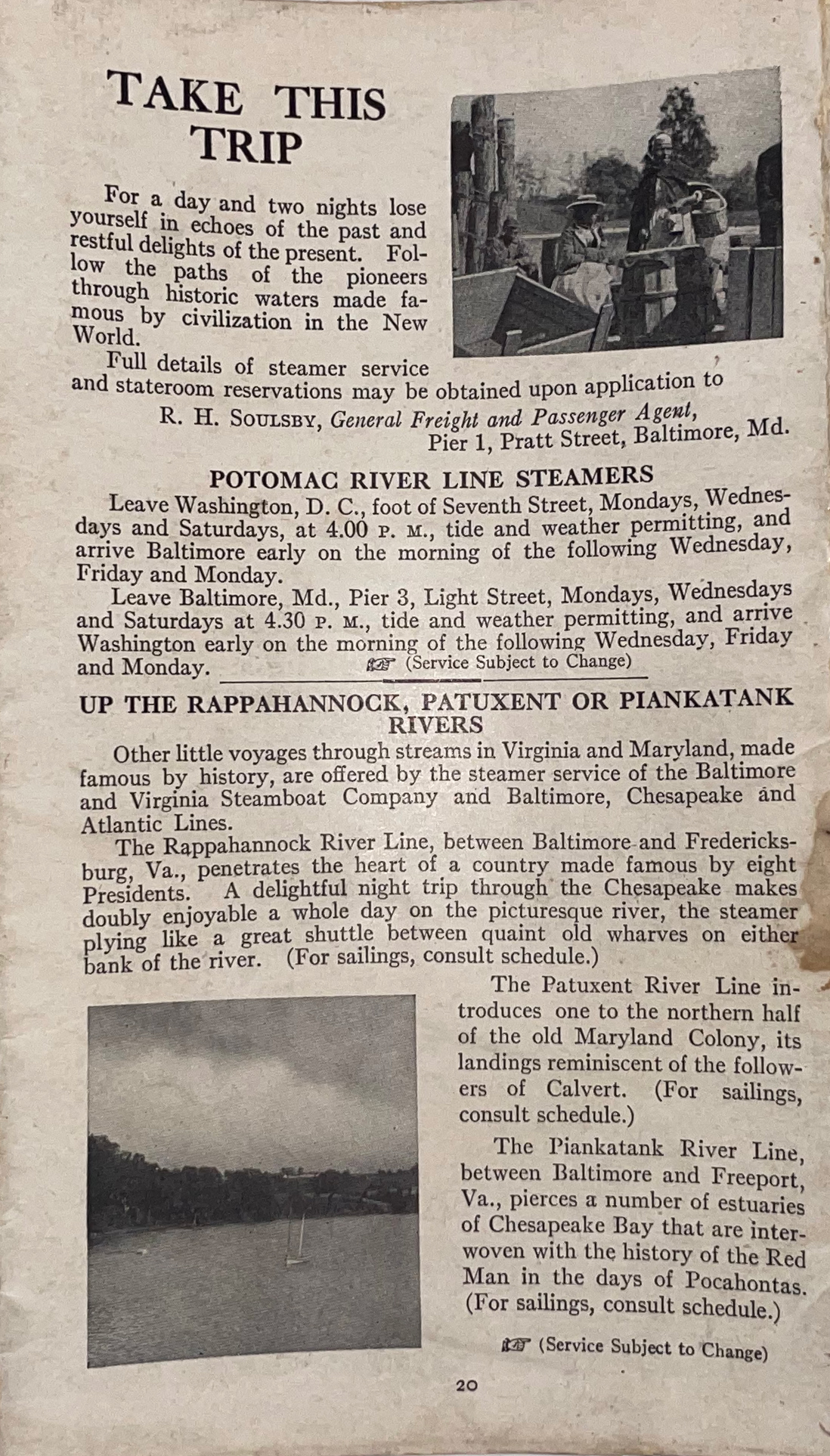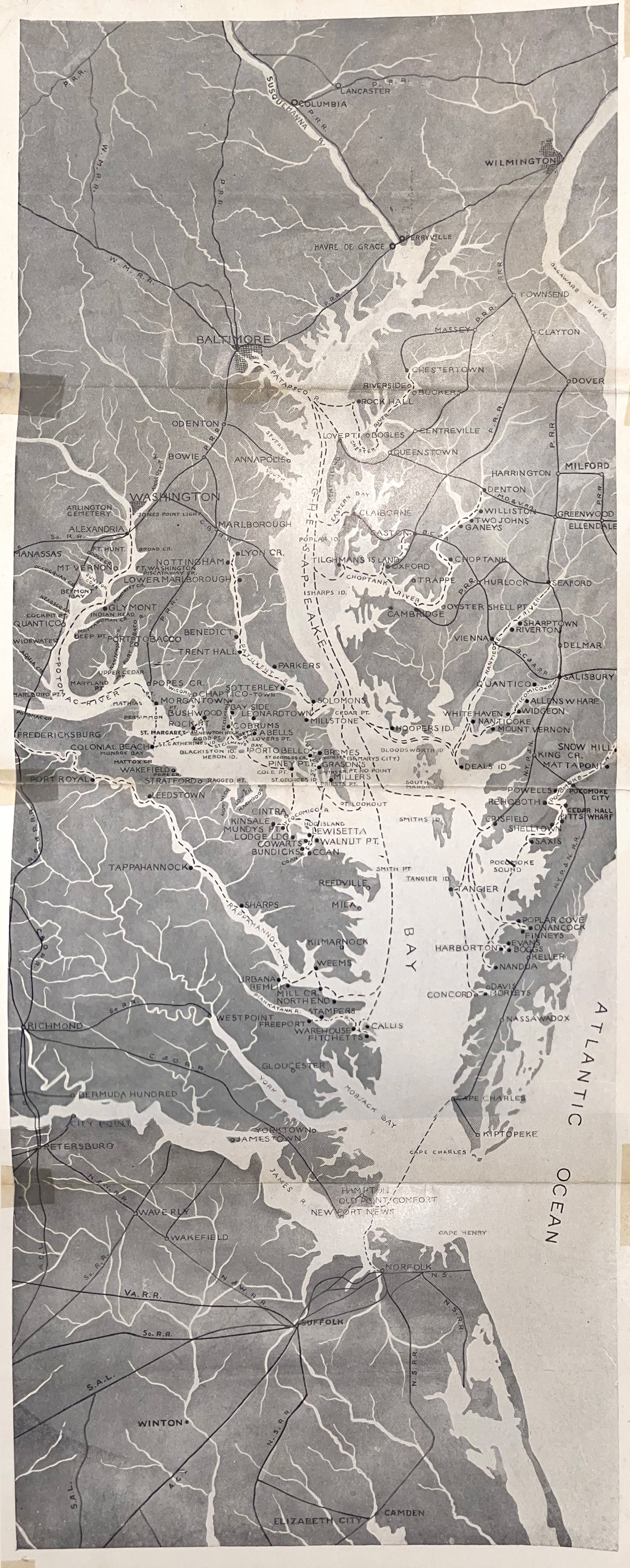 Various newspaper clippings showing the history of the Baltimore and Virginia Steamboat Company:
1923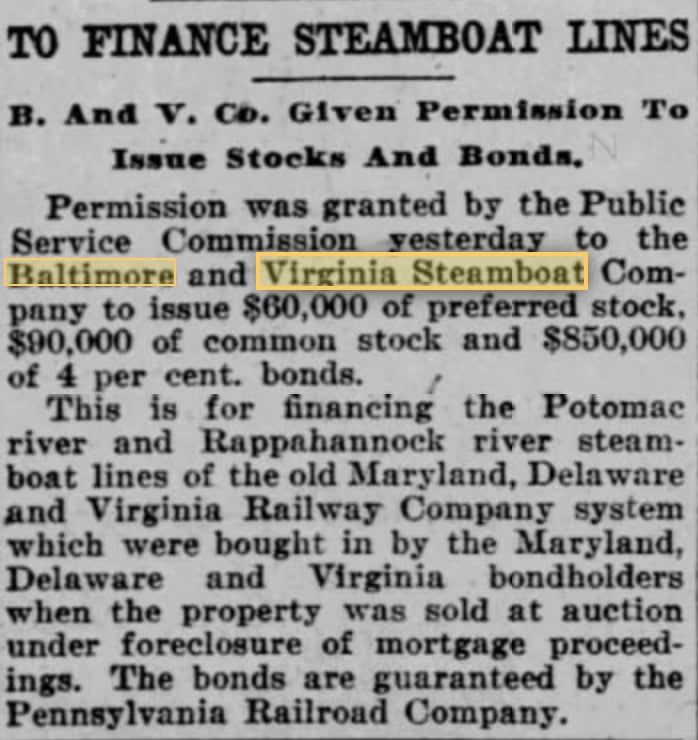 1924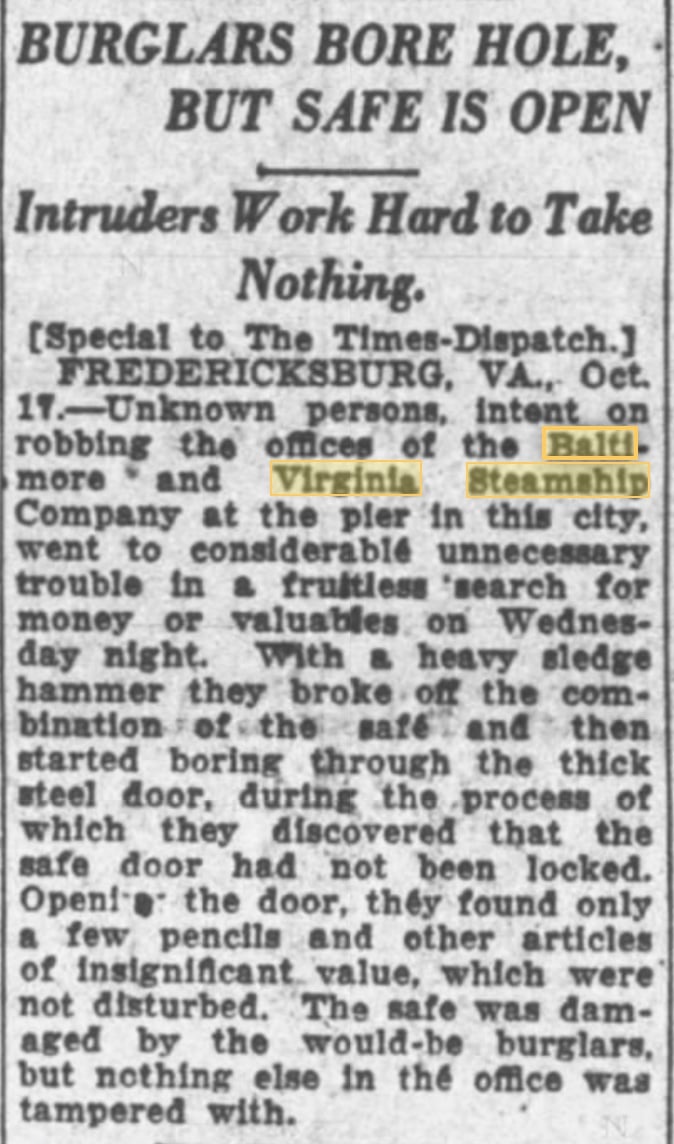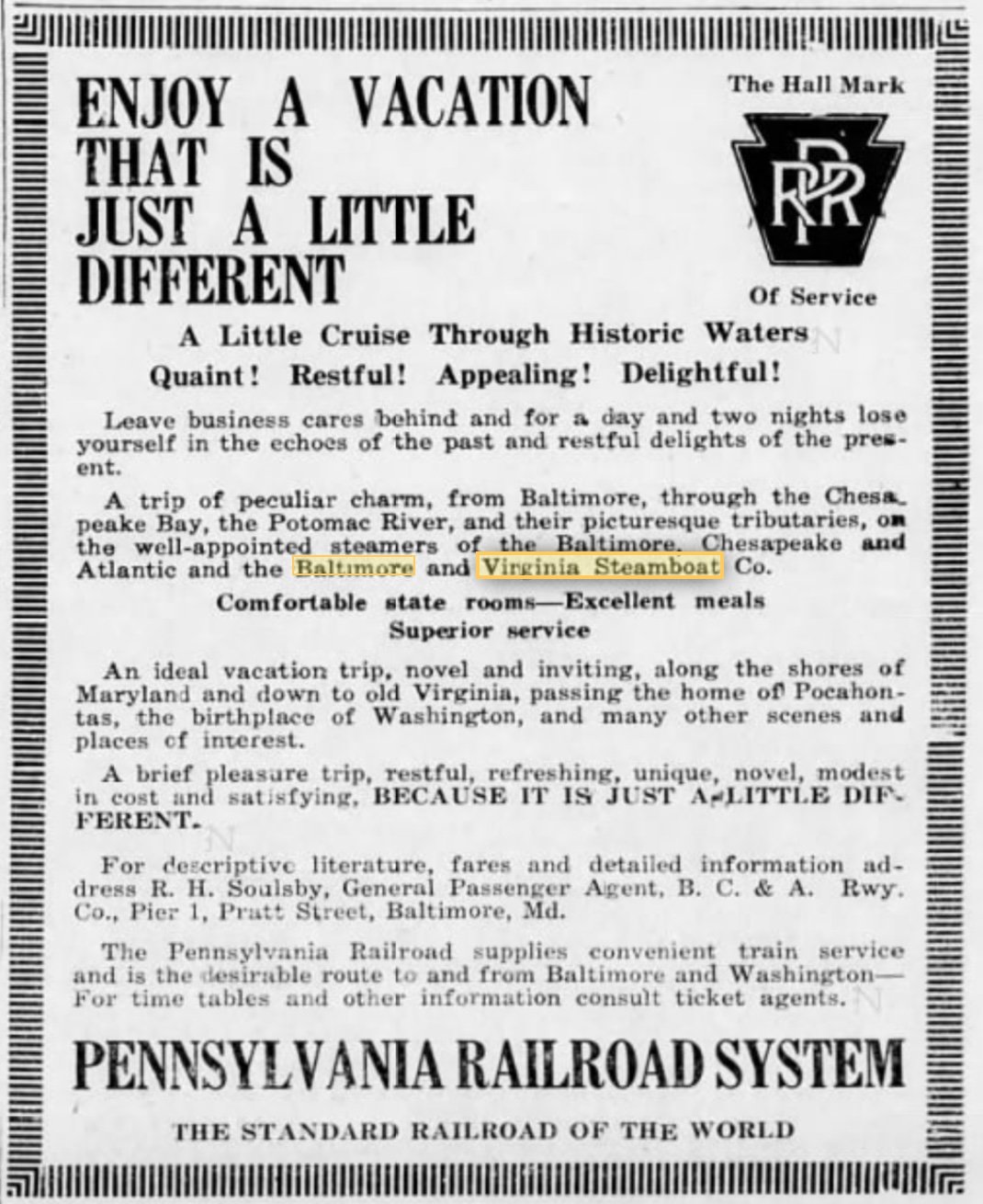 1928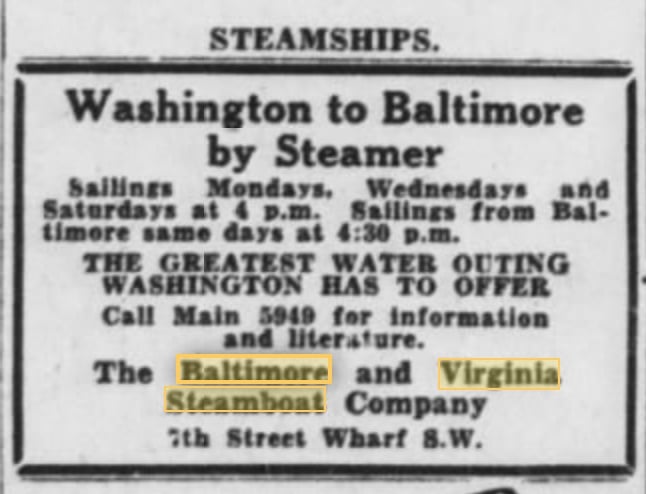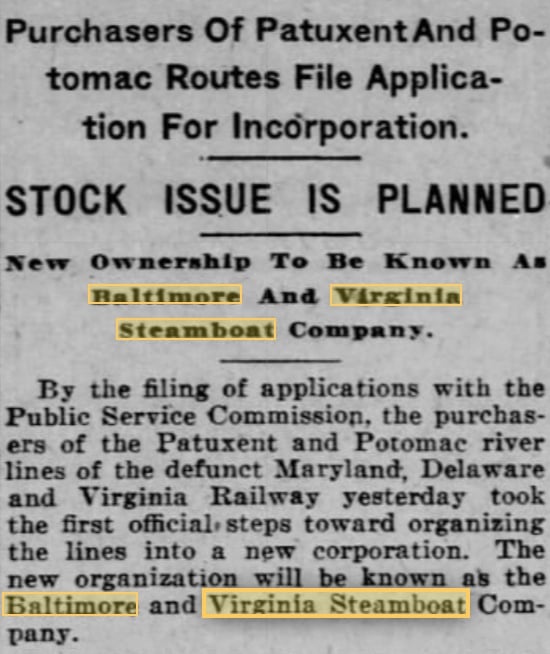 1929: The stock market crash of 1929 would have certainly impacted the vacation and cargo markets. Nobody saw it coming. Three years later the Baltimore and Virginia Steamboat Company would succumb.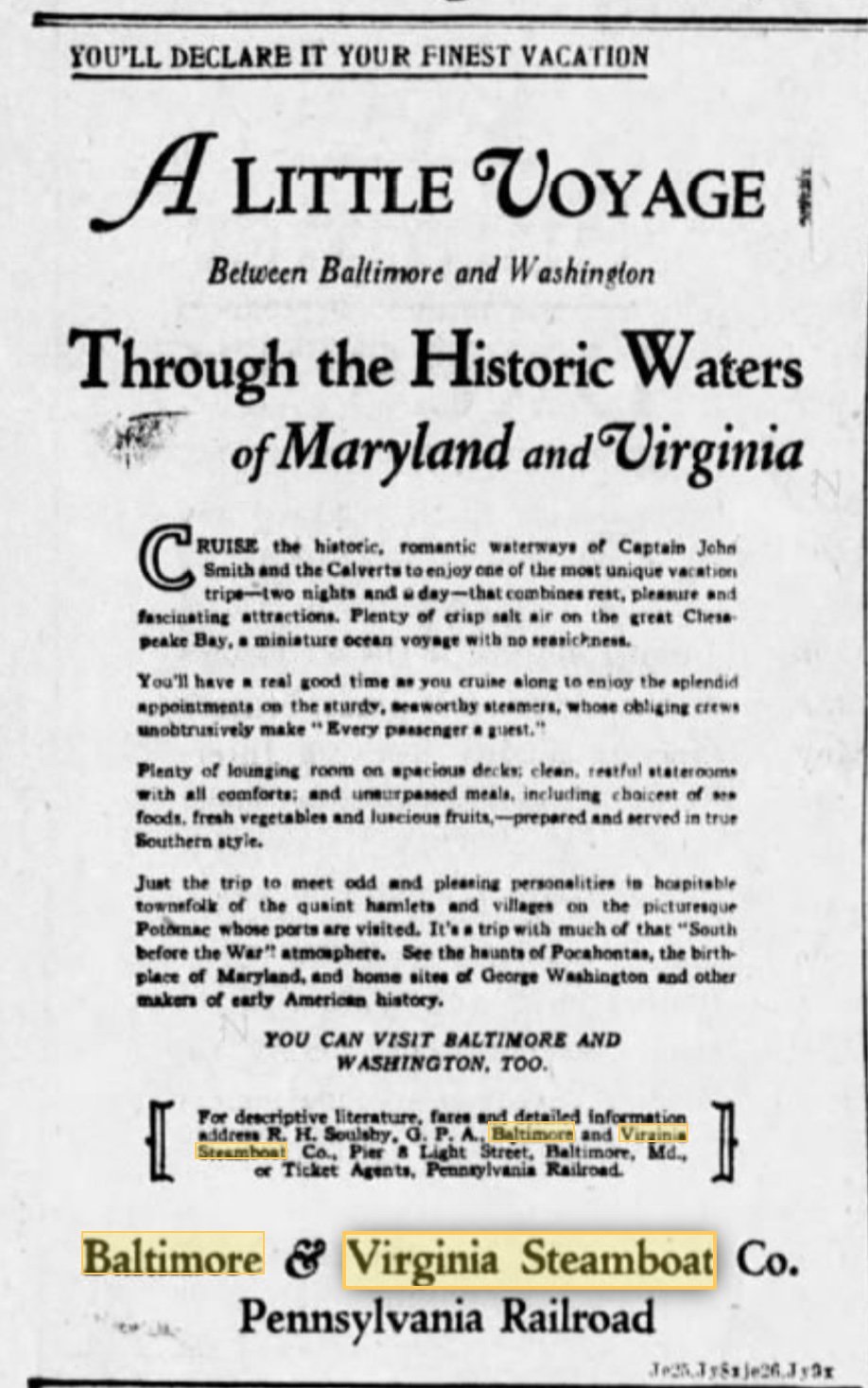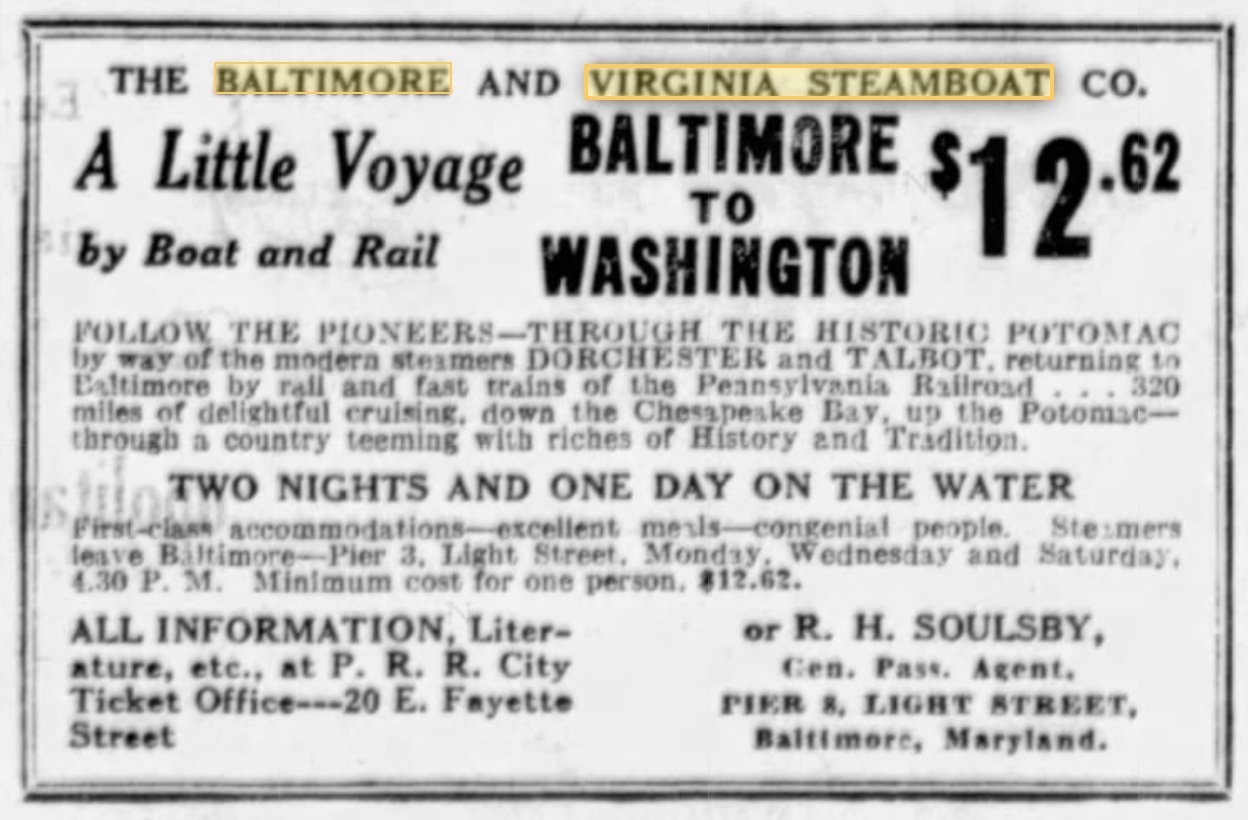 1930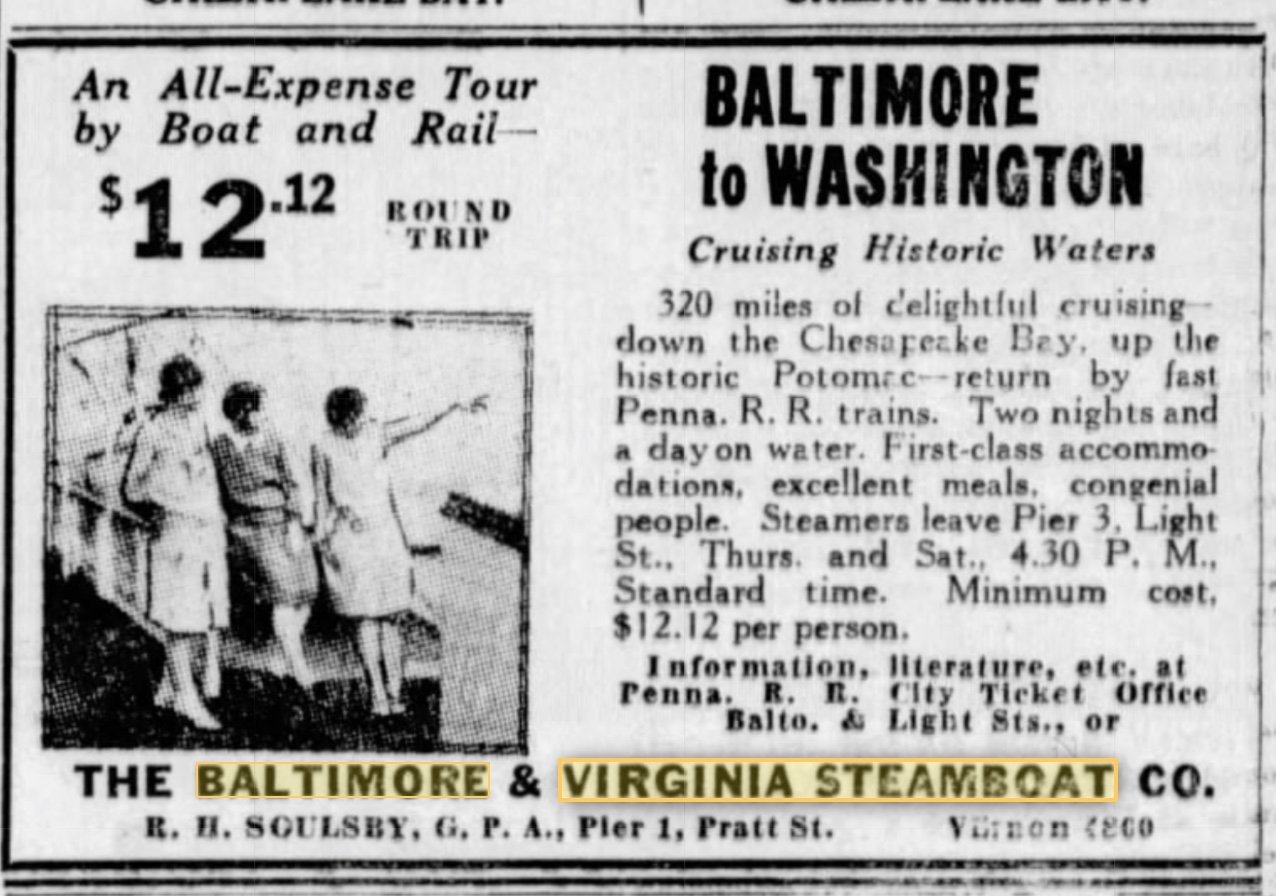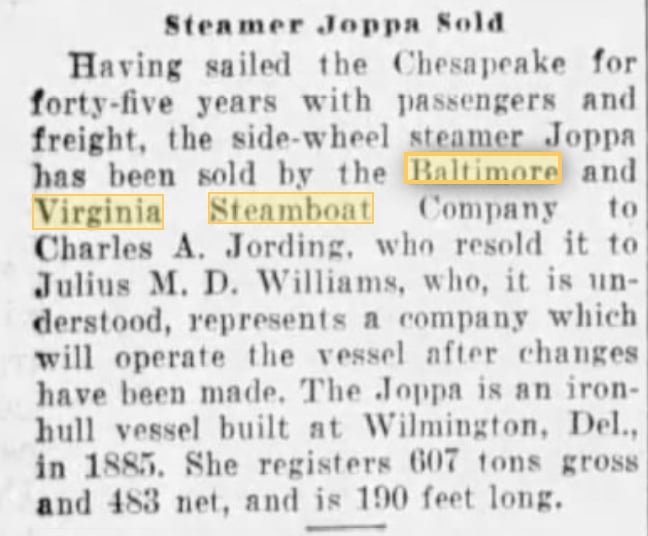 1931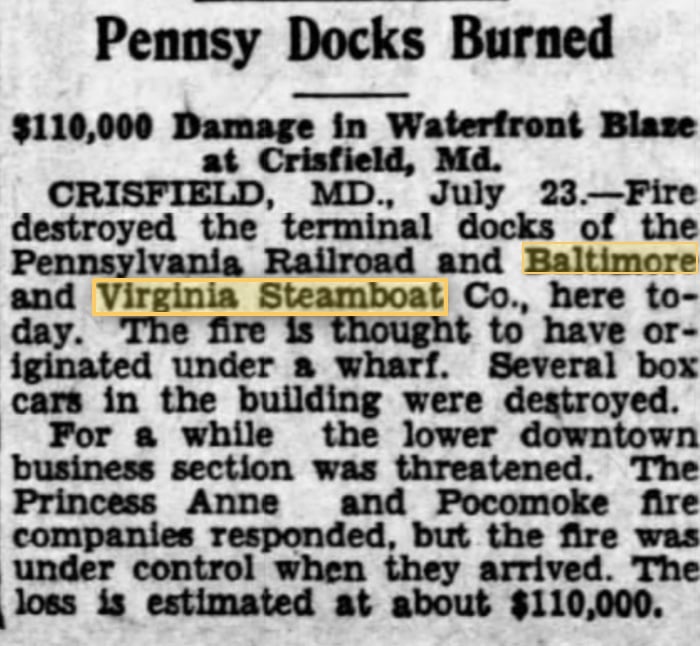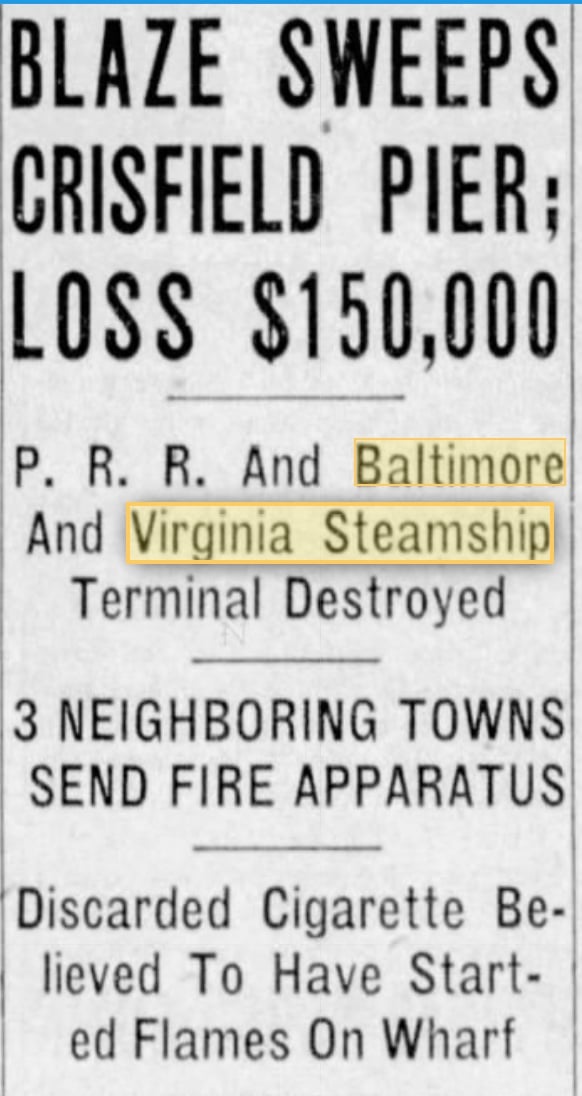 1932