Originally called Fairfax Parish, Alexandria Church, or "the church in the woods" because it was on the outskirts of Alexandria when construction was completed in 1773, Christ Church is a national treasure. George Washington was one of its original leaders, and he purchased a box pew that can be sat in if you visit today.
Robert E. Lee worshiped there. The church's connection to George Washington saved it from desecration during the Civil War. Thirty-four Confederate soldiers are buried in a marked mass grave on the eastern border of the property.
OurHistoryMuseum has amassed an eclectic collection related to Christ Church. Some of that collection is presented below, including what may be the world's largest Christ Church ashtray collection. It's only three, but how many can there be?
Christ Church is located in Alexandria's Old Town, at the southwest corner of North Washington and Cameron Streets. The brick two-story church measures about 60 feet (18 m) by 50 feet (15 m). Comparable to Pohick Church in Truro Parish, which was gutted by Union troops, the church has stone quoins from nearby Aquia quarry. The roof is a simple hipped structure. The galleries, bell tower, and porch were added after the original construction, circa 1785 and 1815.
The Anglican congregation that commissioned the church's construction was founded in 1765, when Fairfax Parish was established. The vestry commissioned the construction of two churches, this one, and another at Falls Church. The design of both buildings was by Colonel James Wren. The church is distinctive among Virginia's colonial churches in that its interior was spared the ravages of the Civil War. Although, most of the tombstones and all the silver were missing when the Union troop holding the church returned it two years after the end of the war. The church also survived the disestablishment of the Church of England by the commonwealth.
Below are some interesting items from the OurHistoryMuseum collection.
A post-Civil War stereoscope: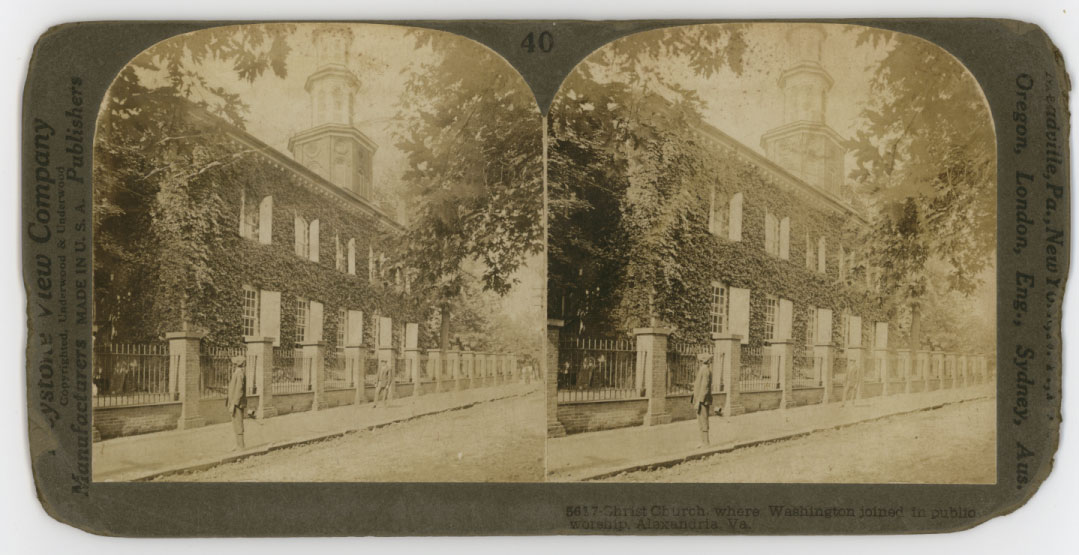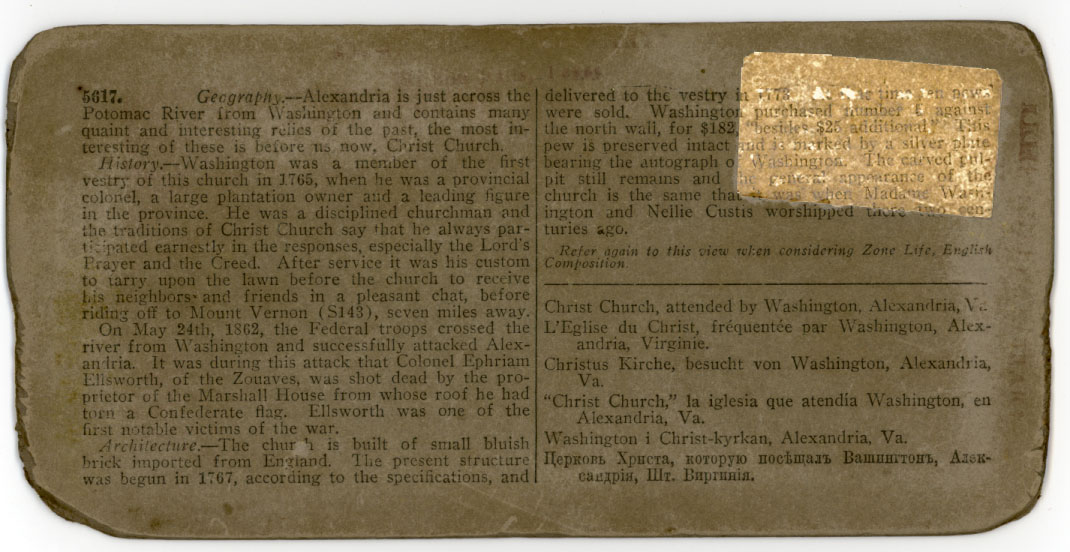 A mid-Civil War engraving depicting secessionists being forced at gunpoint to respect the U.S. flag at Christ Church: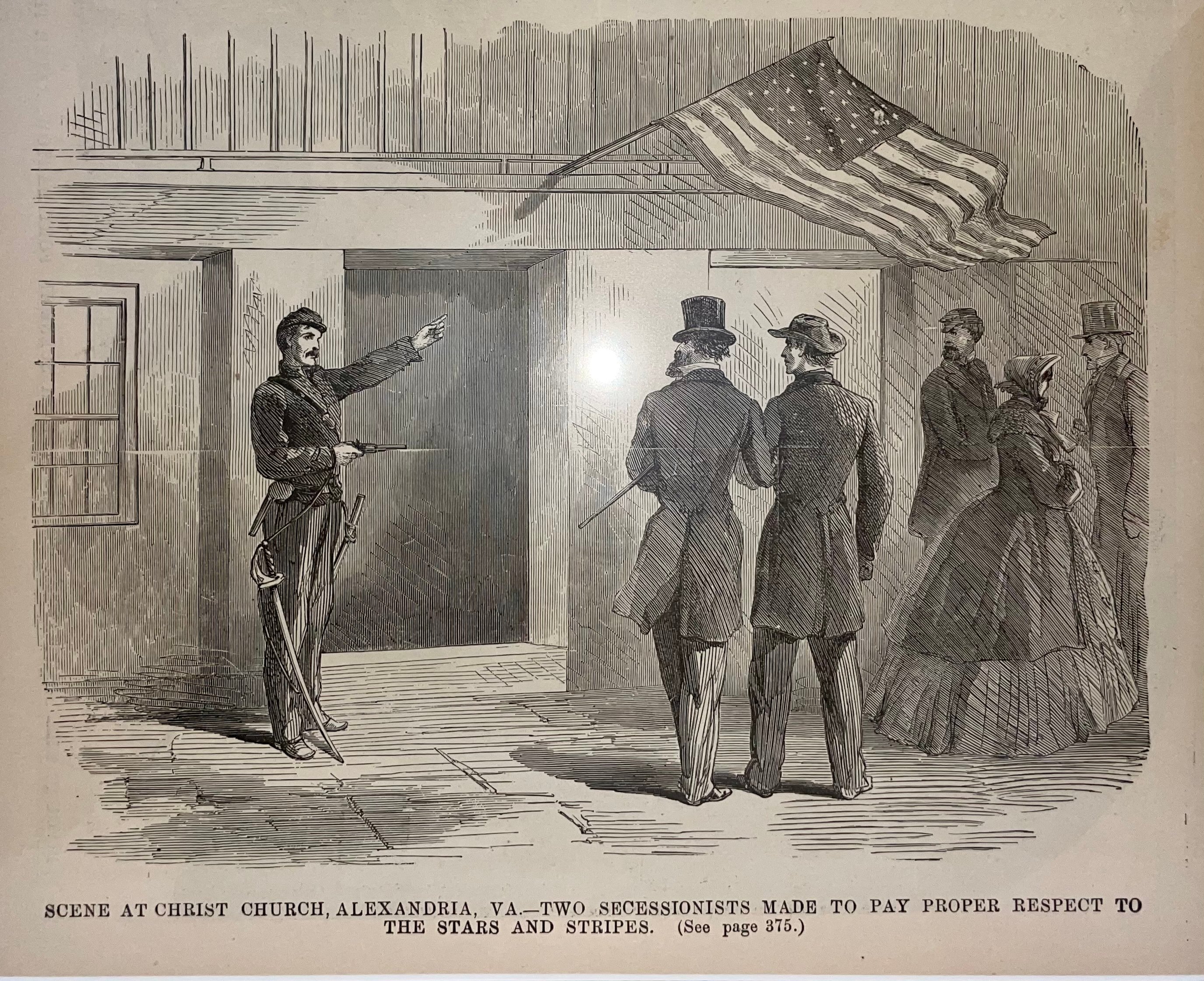 An ashtray (1 of 3):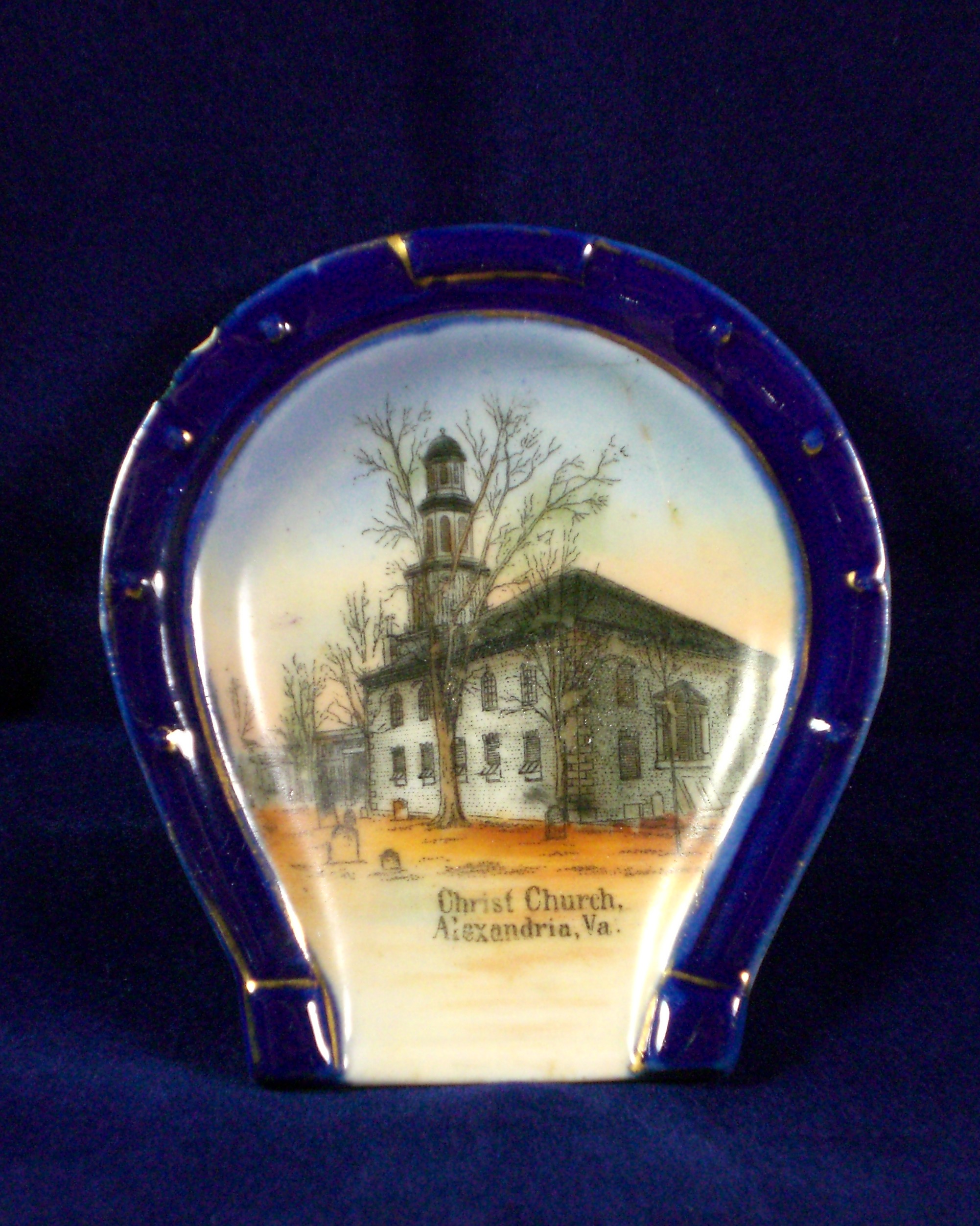 A 1907 used postcard from the Mount Vernon Electric Railway featuring Christ Church: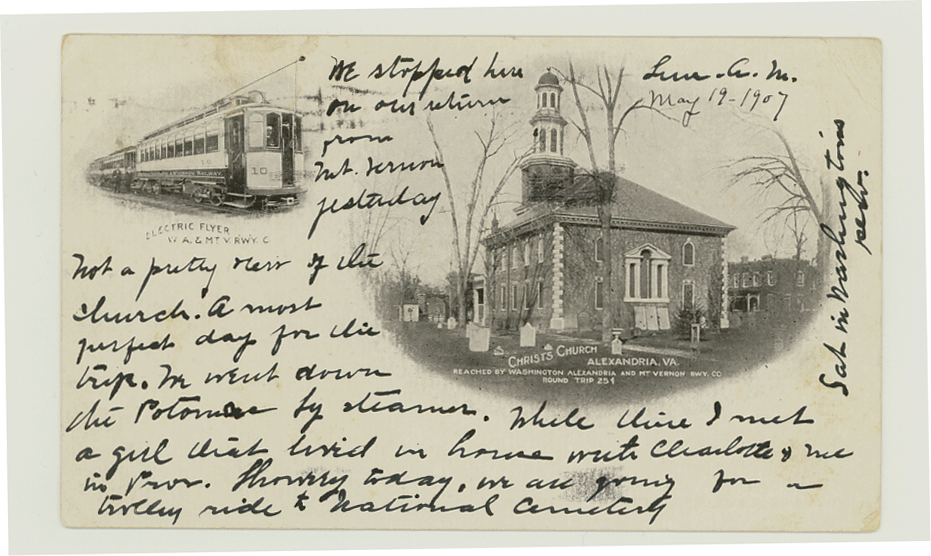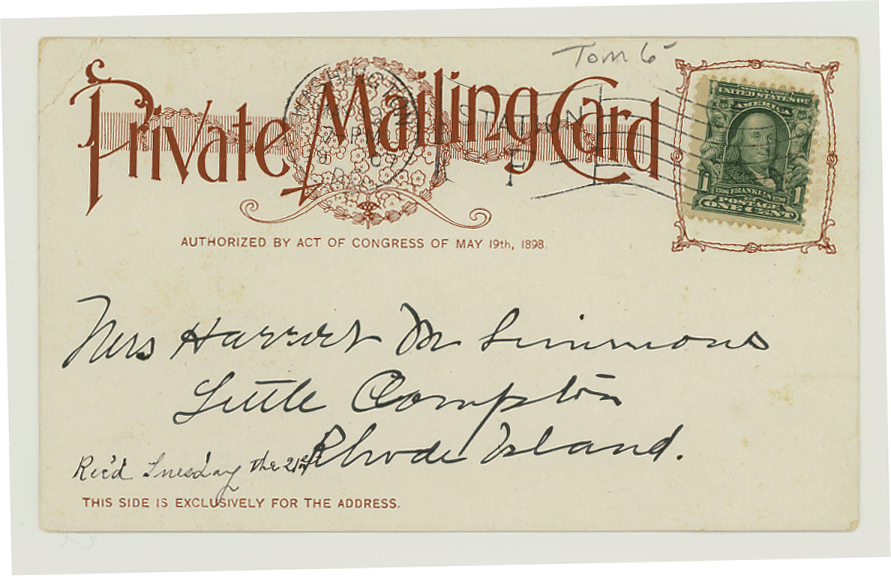 A 1903 small collectible plate or ashtray (2 of 3).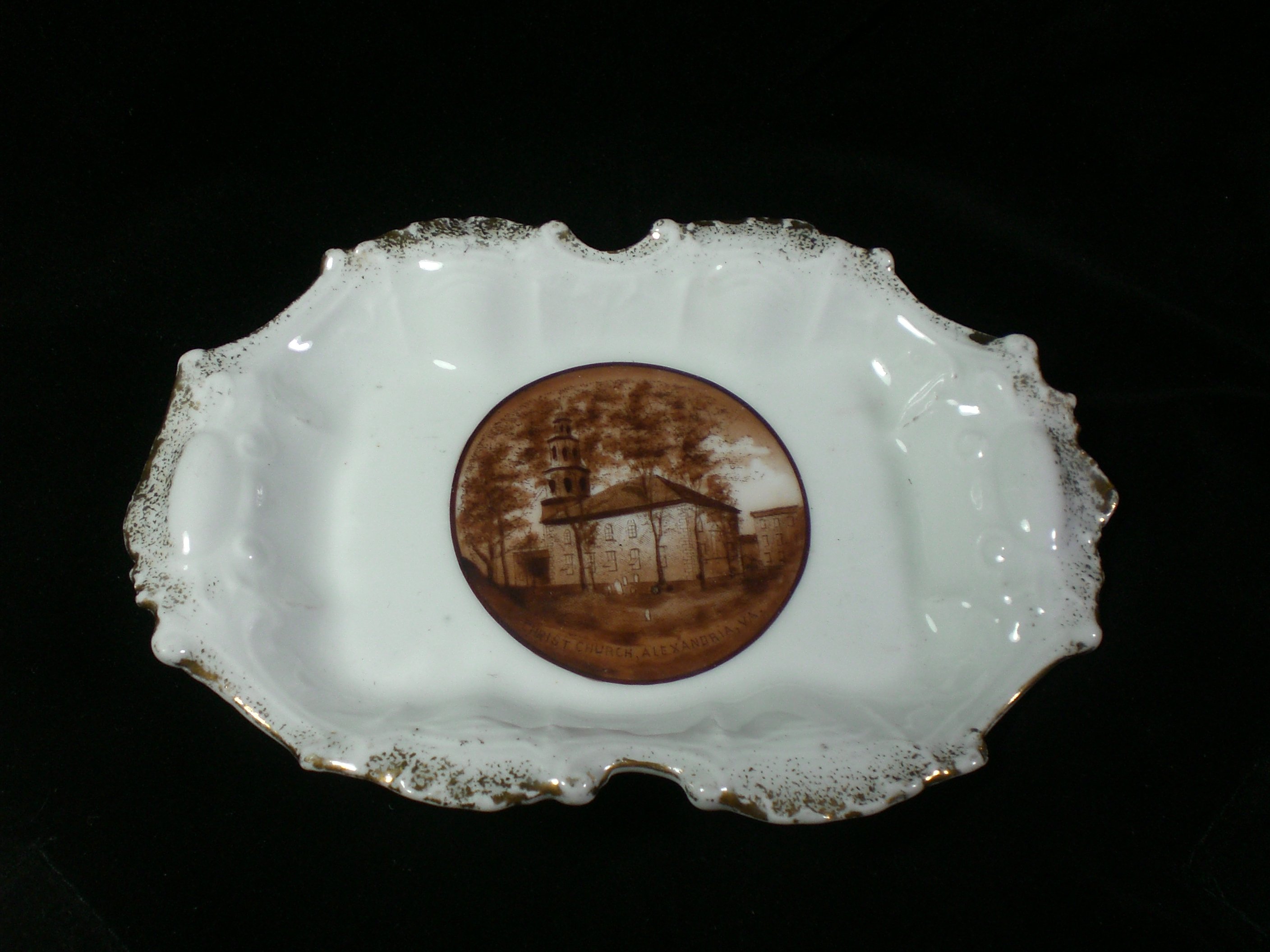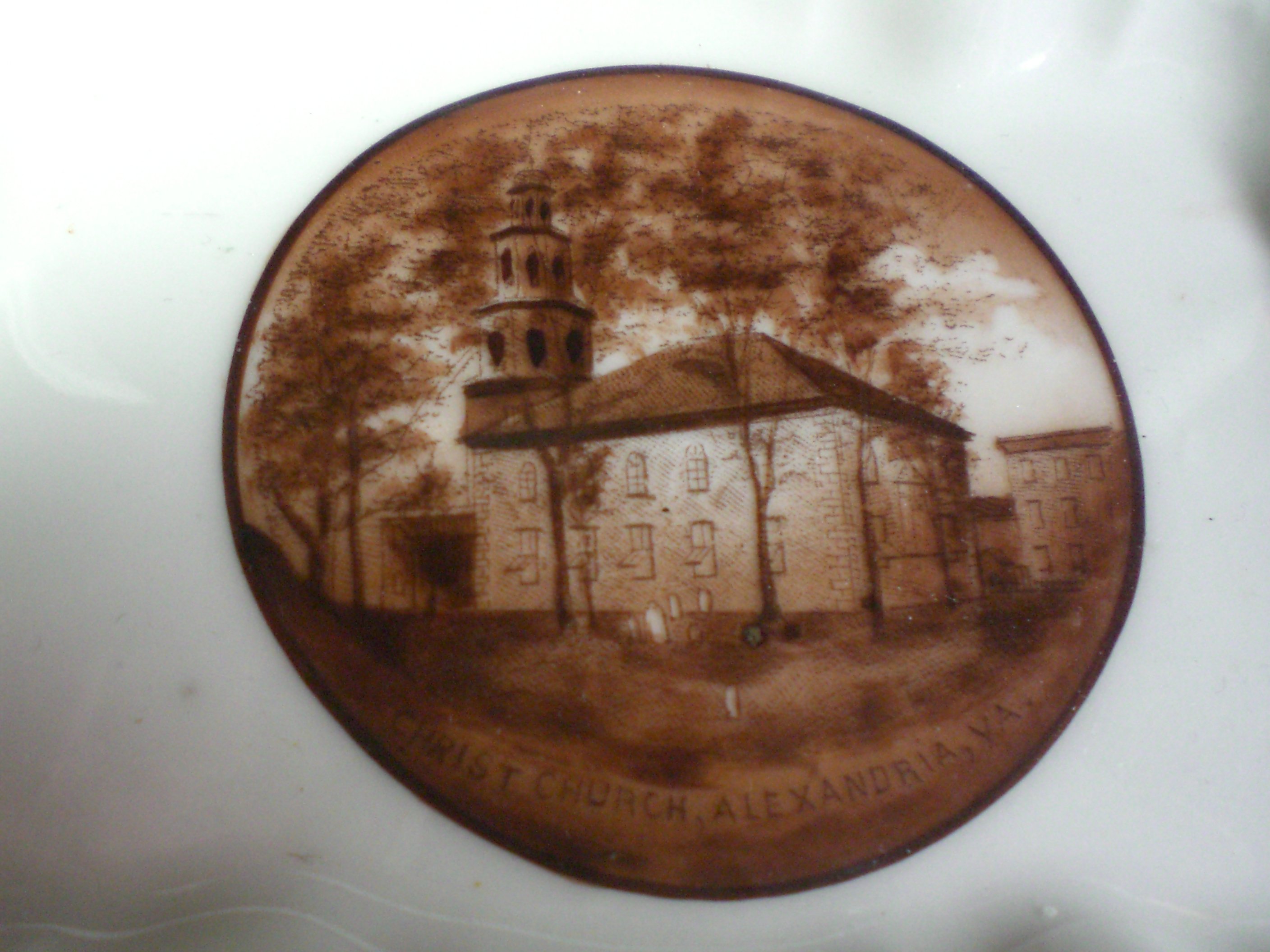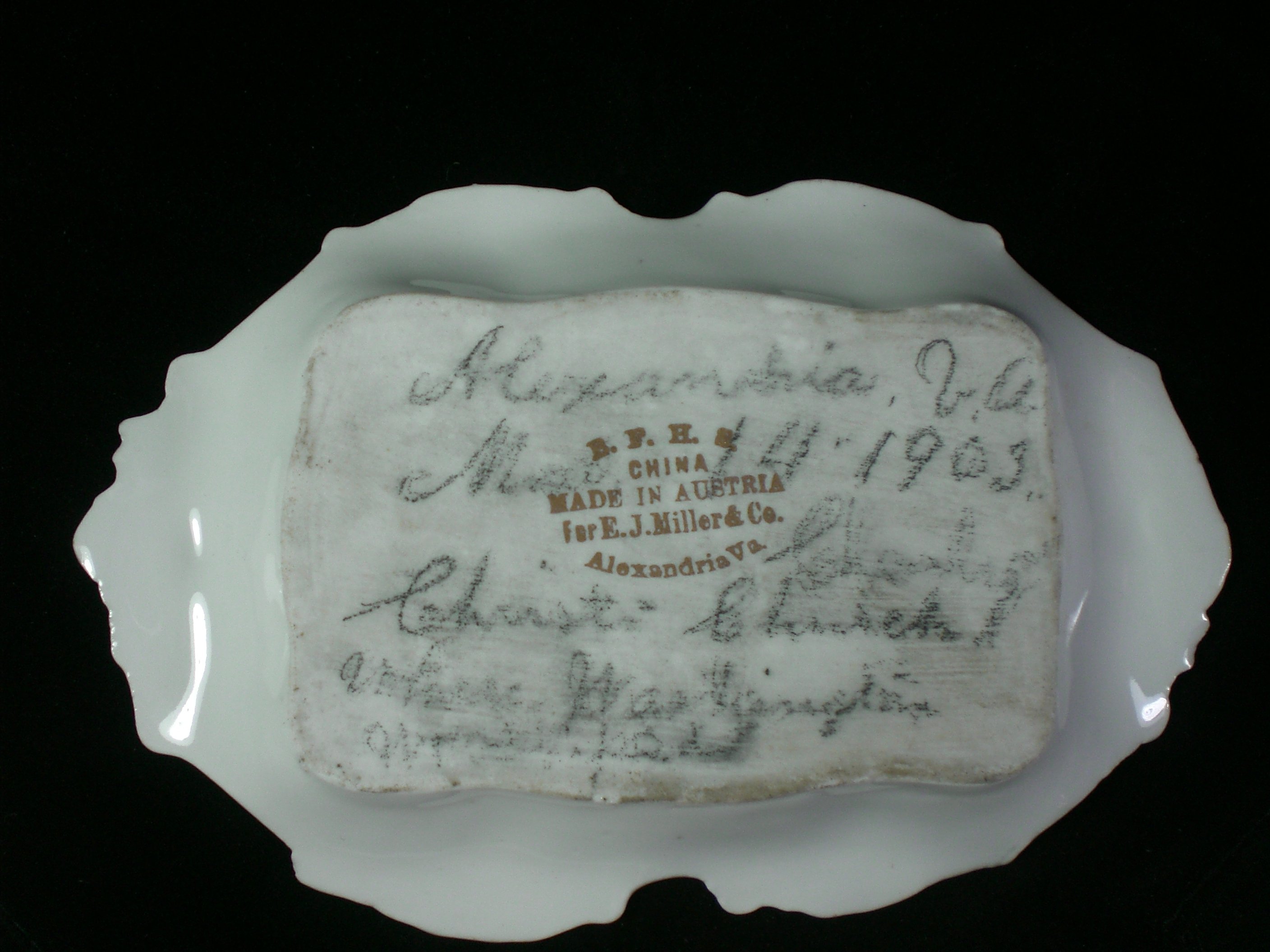 A pre-WWI postcard: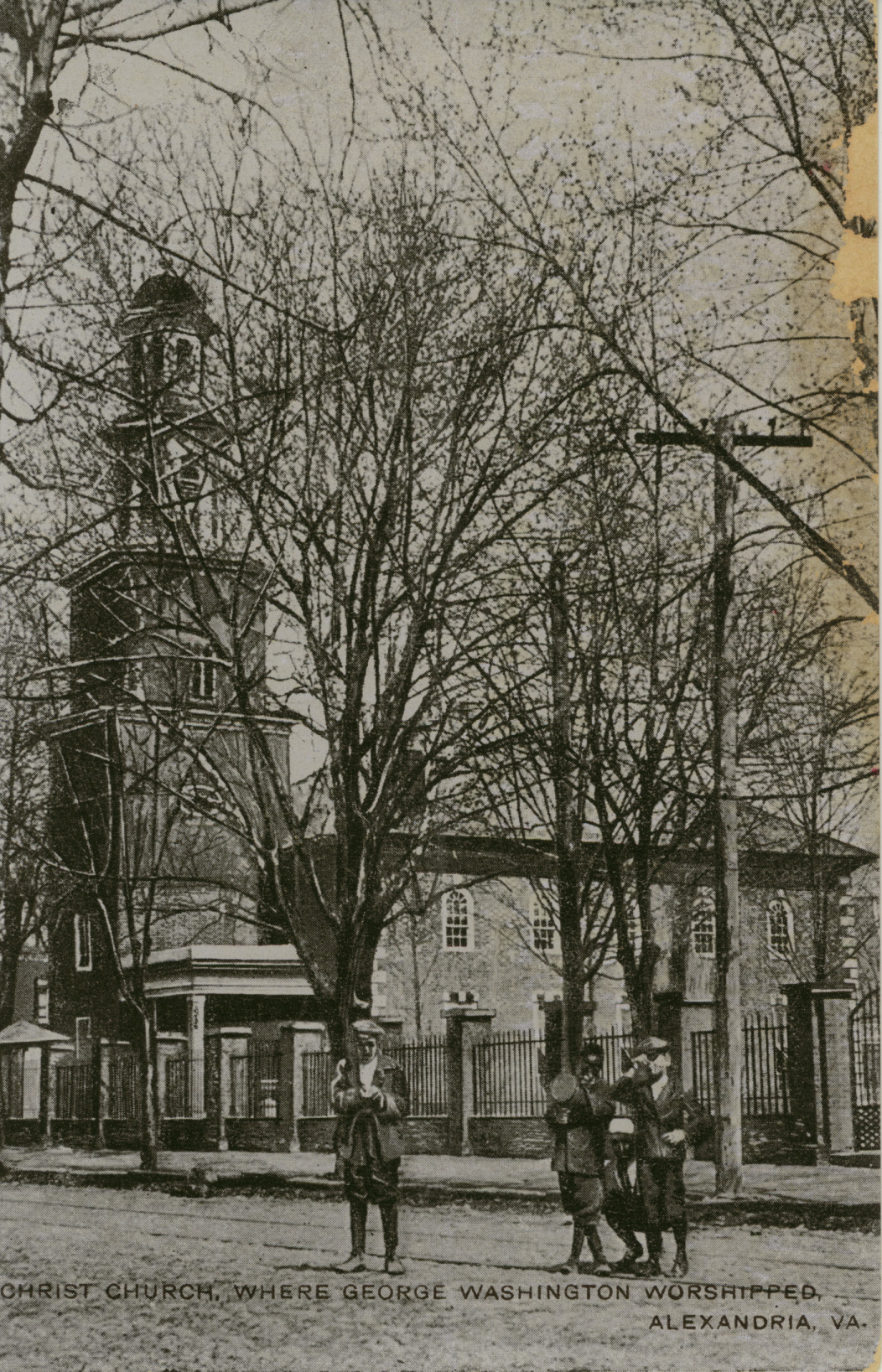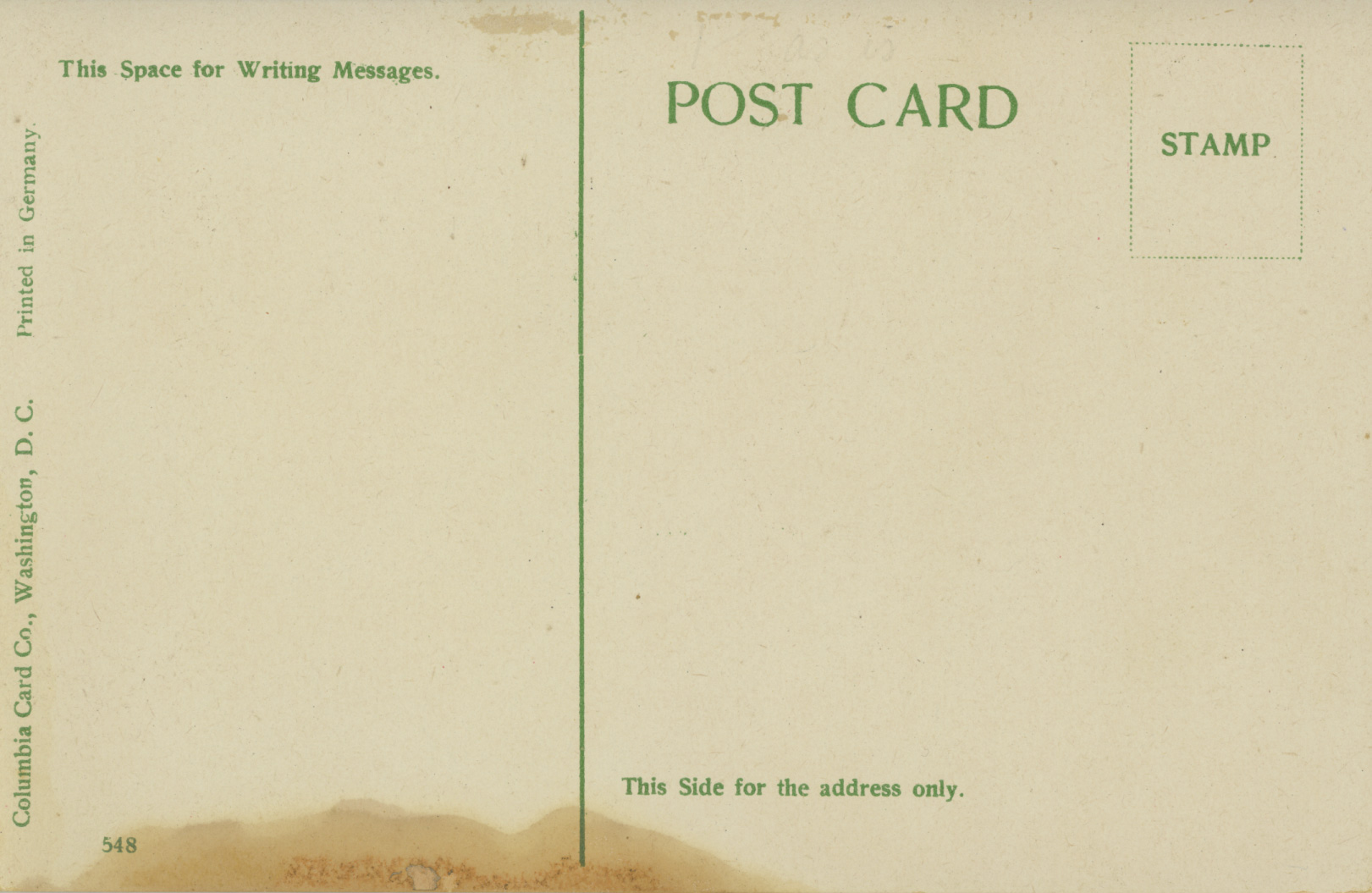 A page from a 1919 Virginia souvenir booklet described in more detail here.

A collectible silver spoon featuring Christ Church on both sides: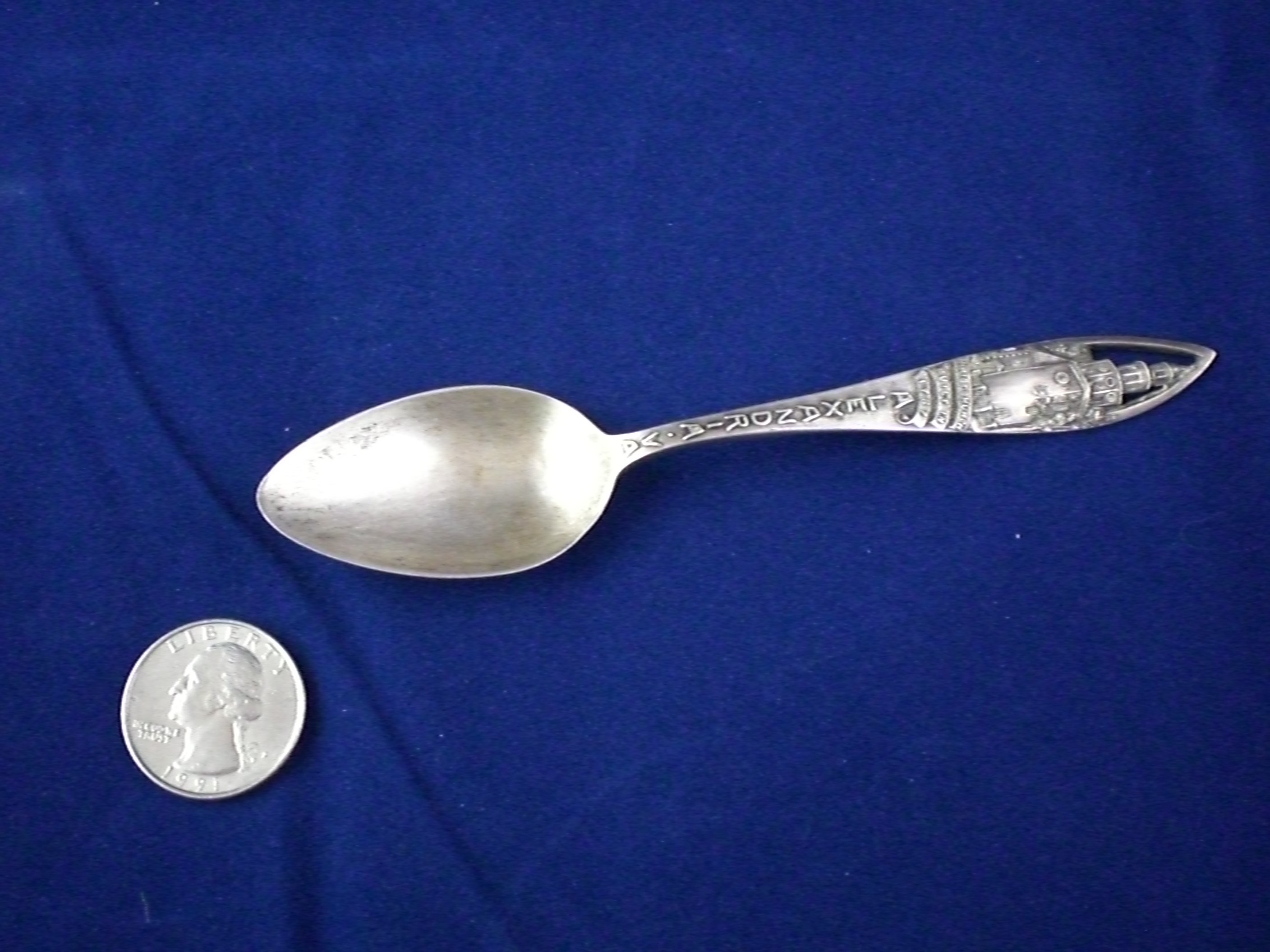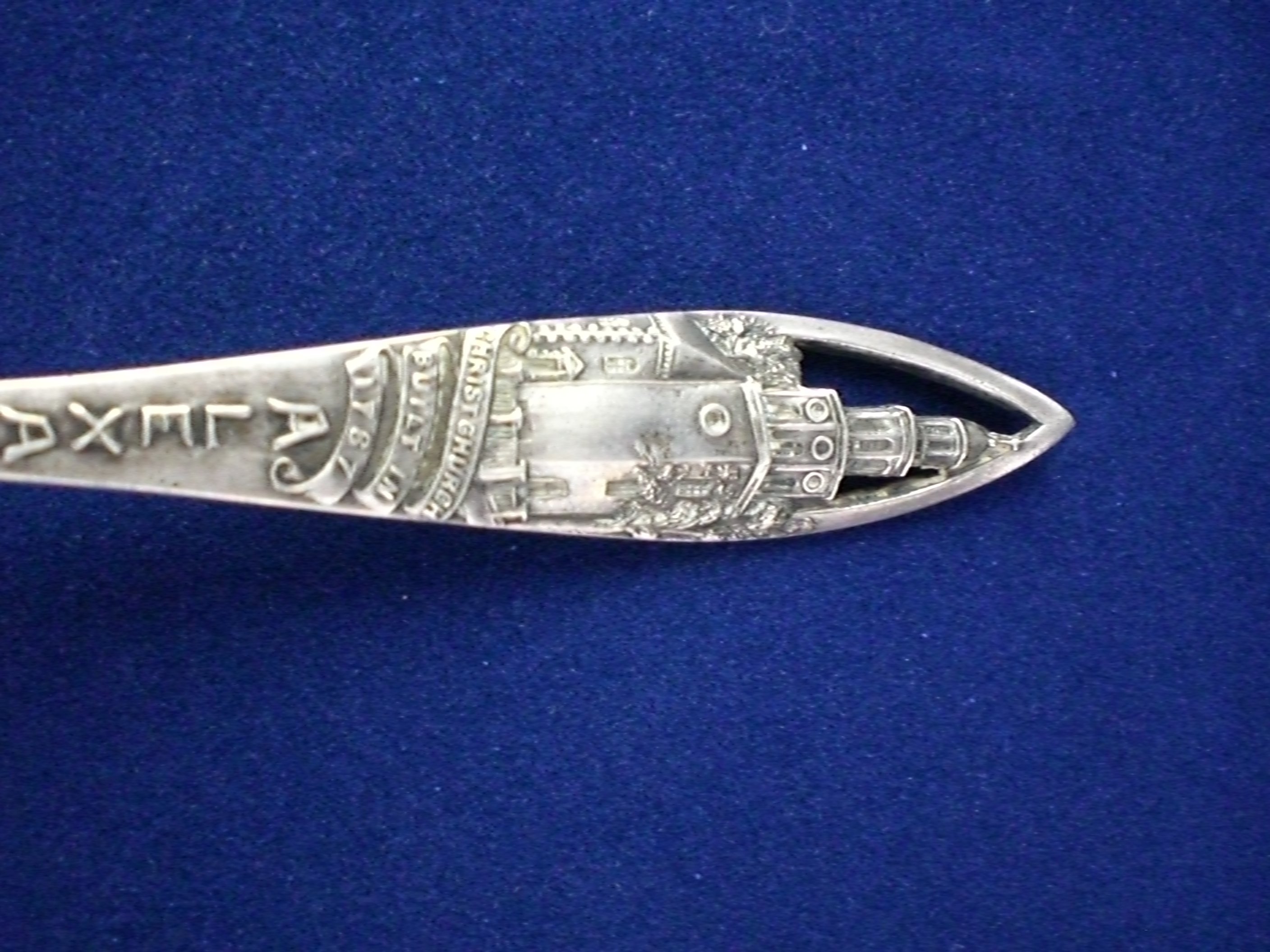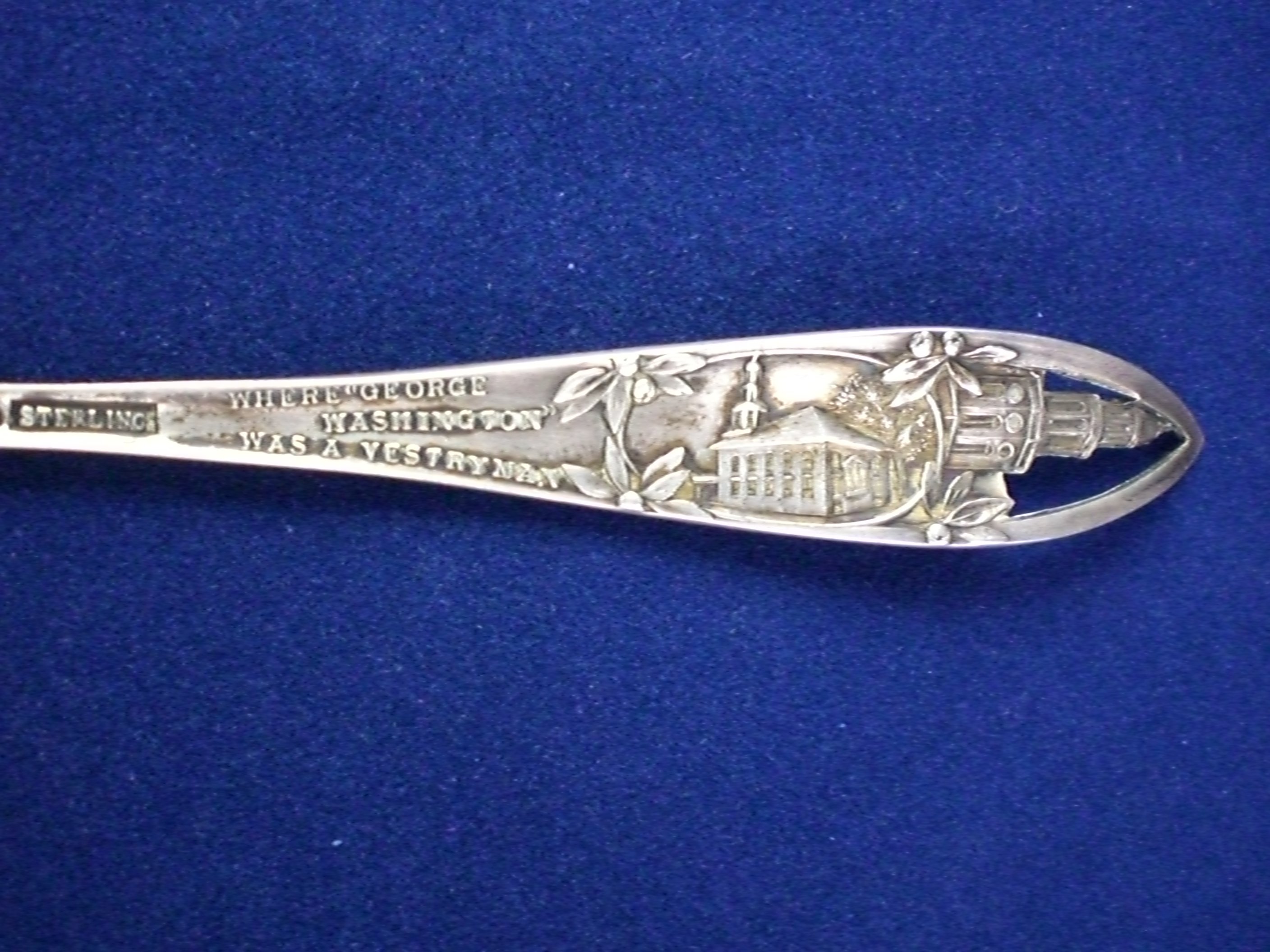 Another Christ Church silver spoon: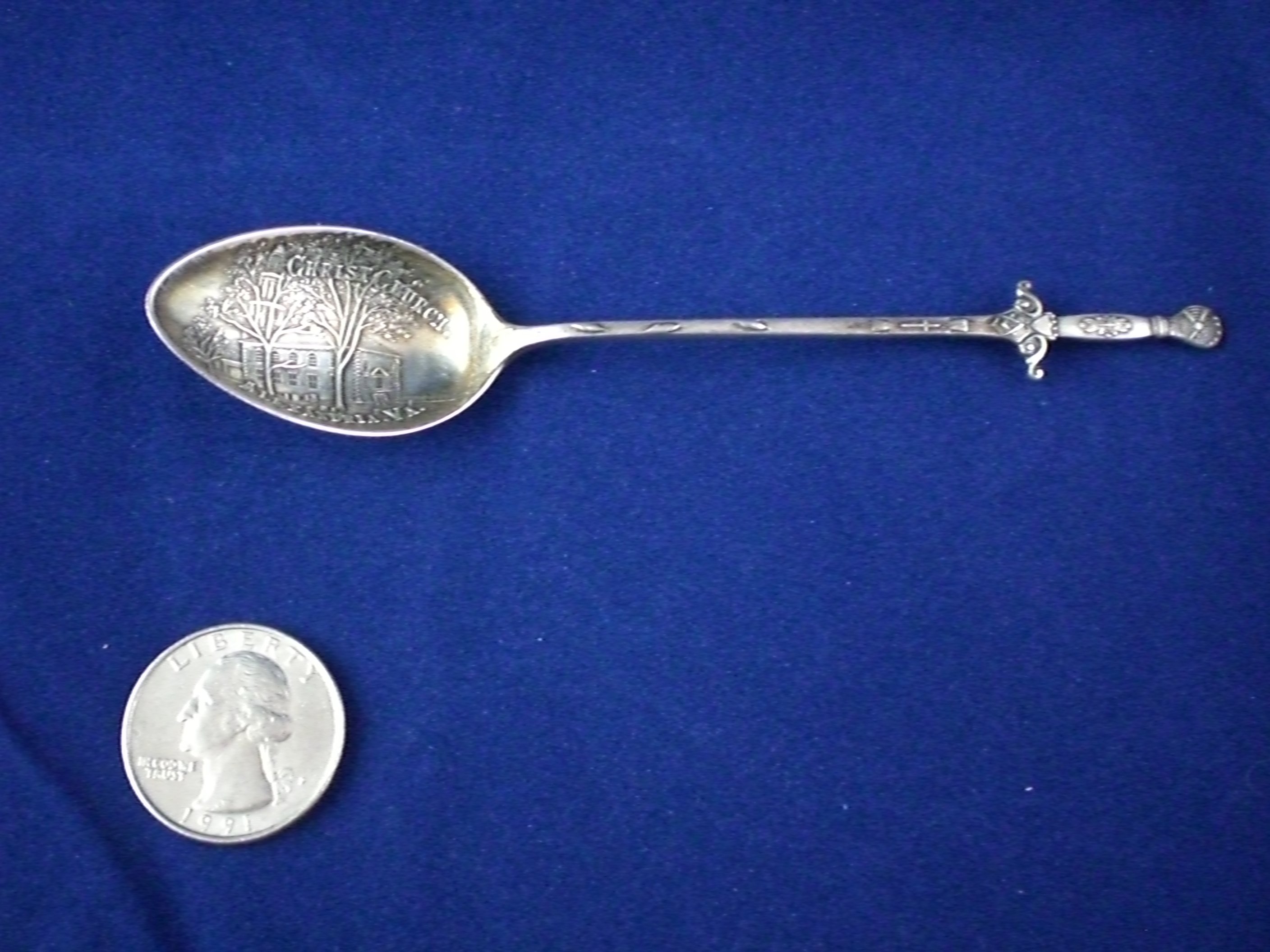 A stem holder silver/brass vase - sorry for the poor quality photos: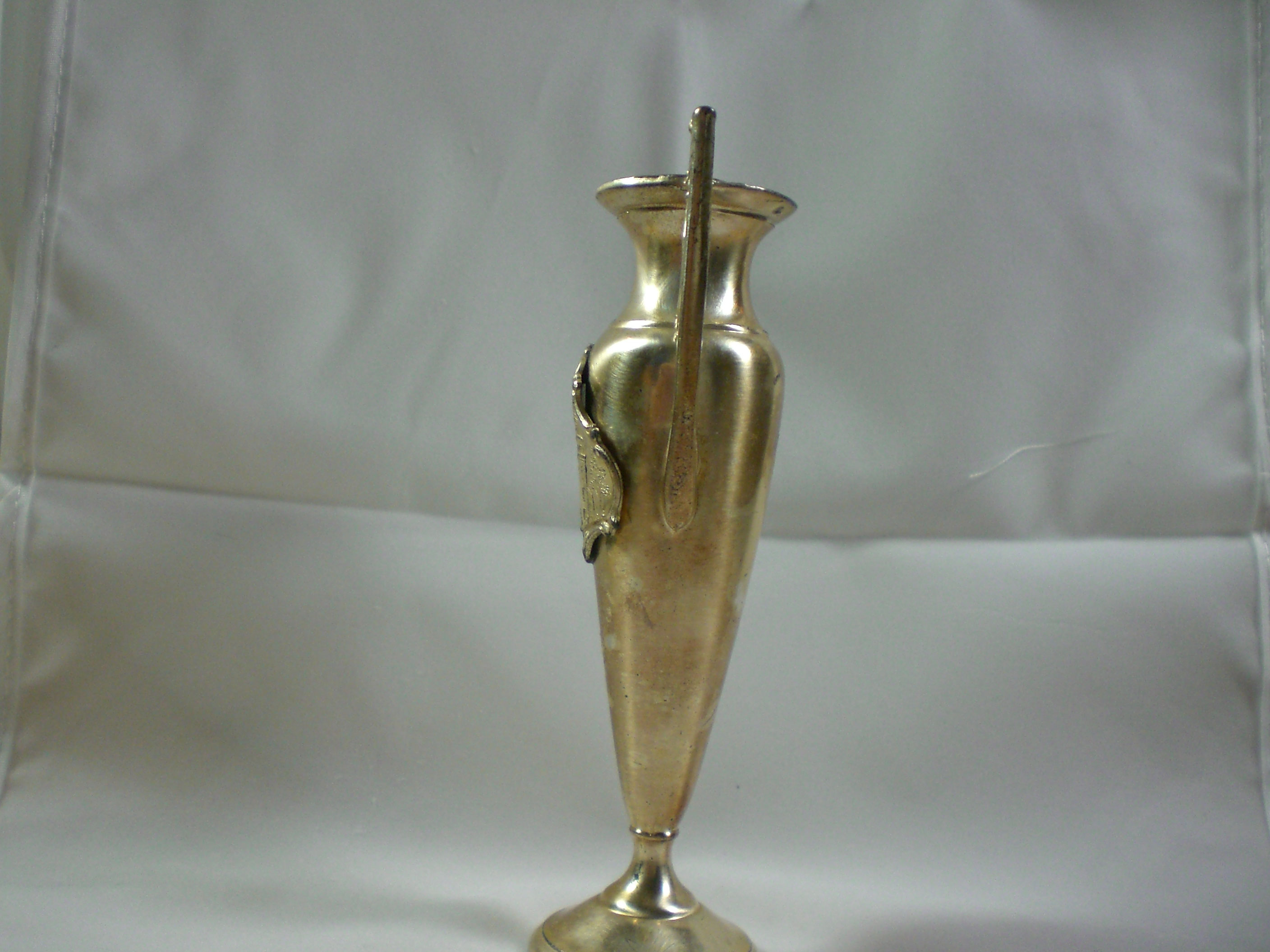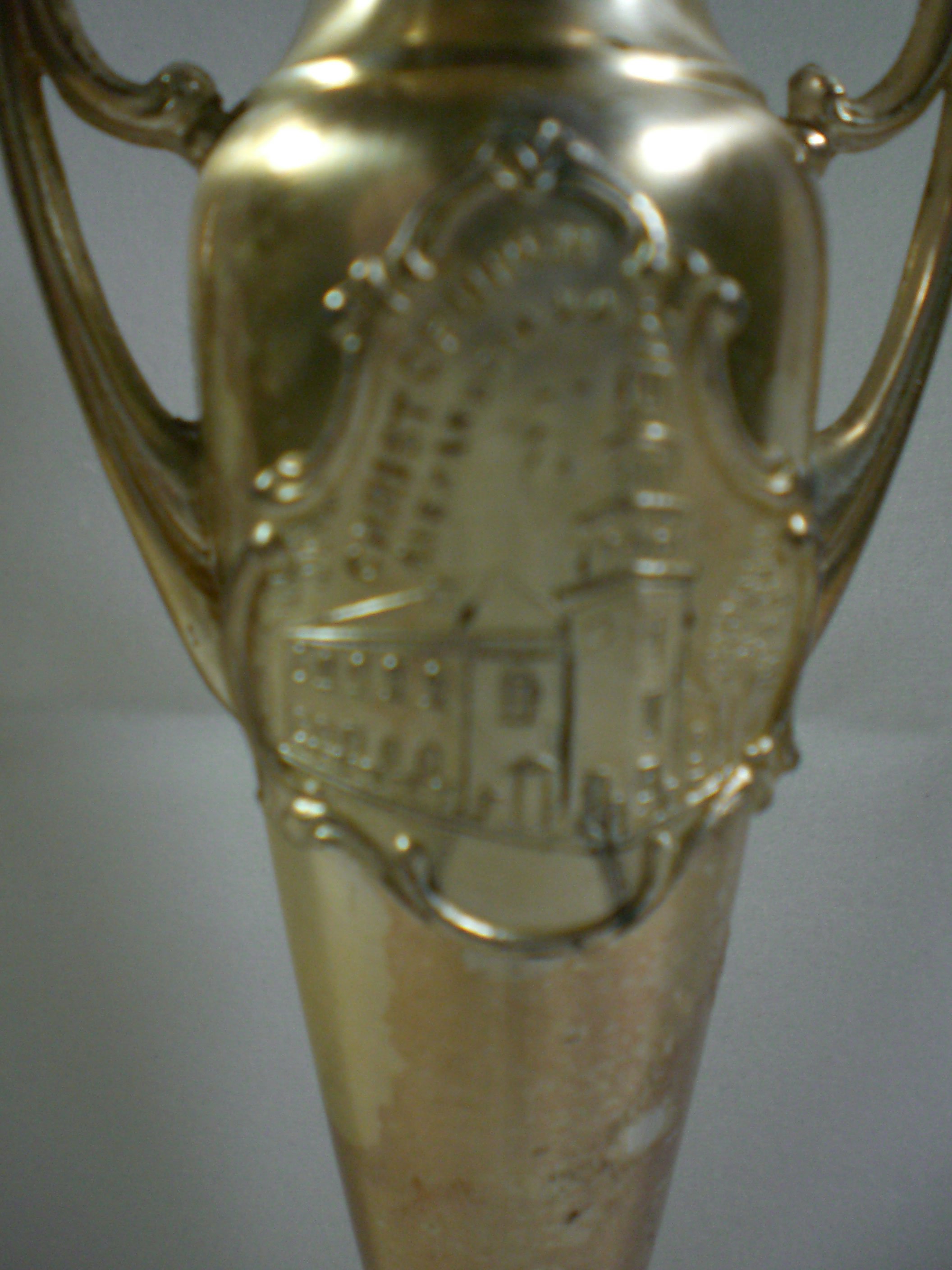 A 1951 collectible ashtray (3 of 3):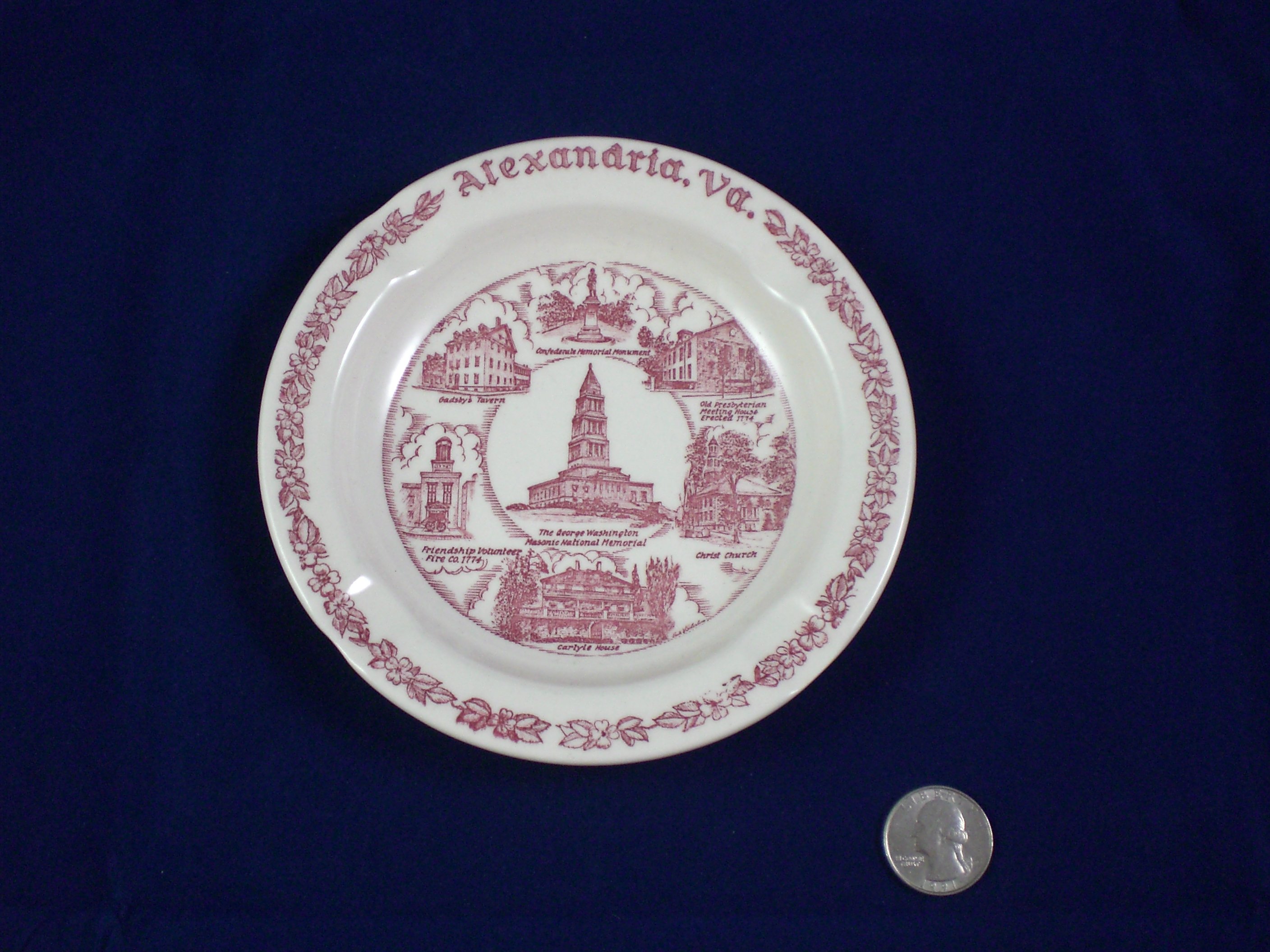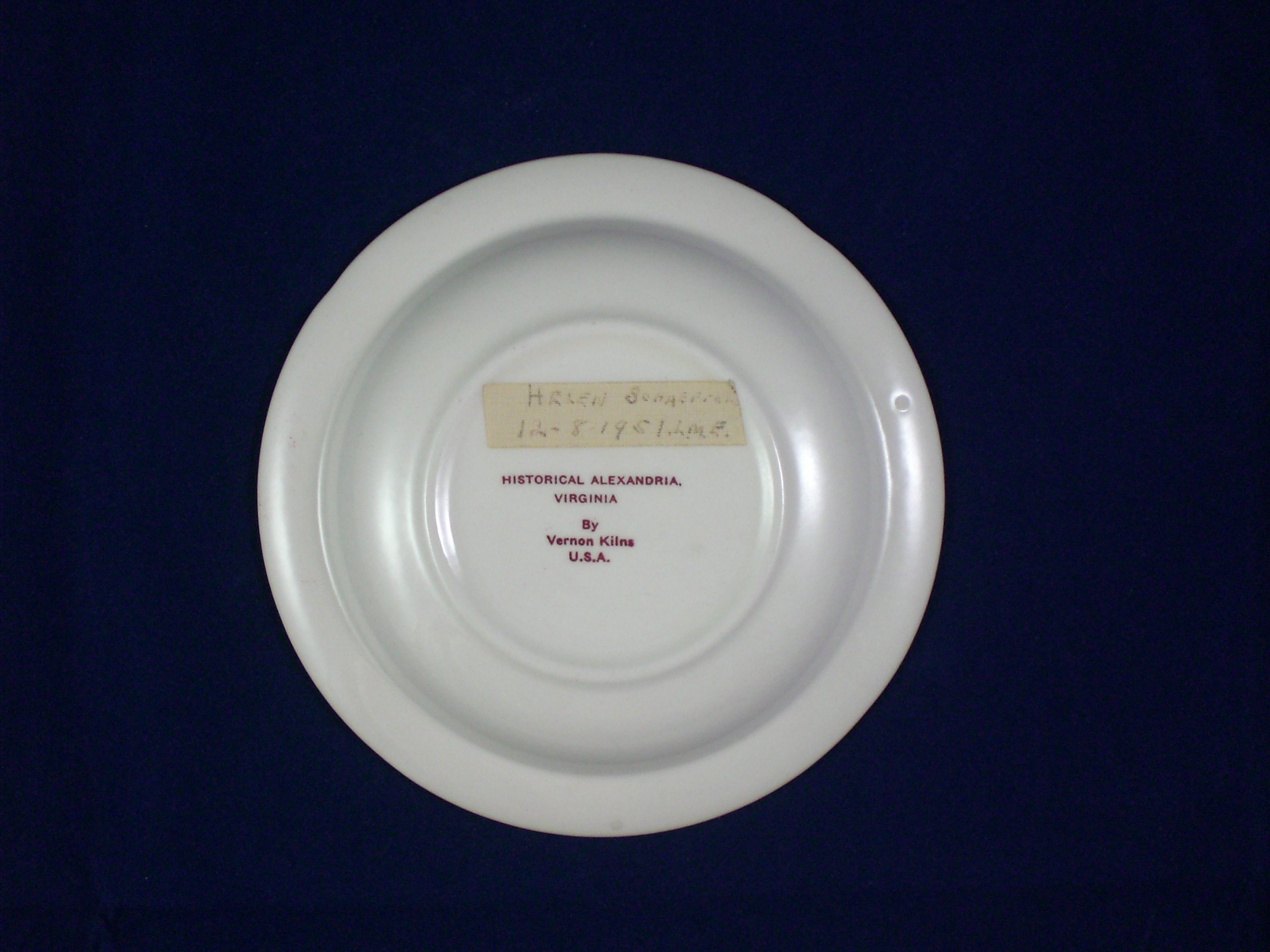 Here is a fascinating 40-minute lecture about the architecture and history of Christ Church: