I'm not a genealogist. I can use Google better than most, but that's really about it. So when it comes to tracking individuals through history, I get frustrated pretty quickly.
Ten years ago or so, I bought this document at auction. It is an 1848 record of a couple of groups of immigrants coming from Ireland and England to Alexandria and Baltimore. I bought it because I got that feeling I get when I have to rescue a document. I say "rescue" because that's how I view historic records. I believe local history should be accessible to other locals, and if I see something that needs to come home, that's usually enough for me to buy it.
Almost every American is descended from immigrants. In the modern era, where we can do genealogy by DNA from companies such as ancestry.com or 23 and me, doing genealogical research has never been easier. Using ancestry.com, I was able to dig a bit deeper into the Campbell family. But I couldn't get past the 1870s. Looking for the ship Pioneer also seems like a dead end, as well.
What appears to have happened here is that David Campbell was already in America when James, his brother, brought David's wife, Sarah, over from England with their kids, Sarah, Mary, and William in 1848. I can see that David and James were both shoemakers, but I can't find any record of their employment in Alexandria. Additionally, what became of James? Did either he or David fight in the Civil War? When did all of these people die? Surely, someone must have a Campbell family tree with these people in it.
Everything I could find is below, starting with the front and back of the document in the OurHistoryMuseum collection. Can you help me take it further?
1848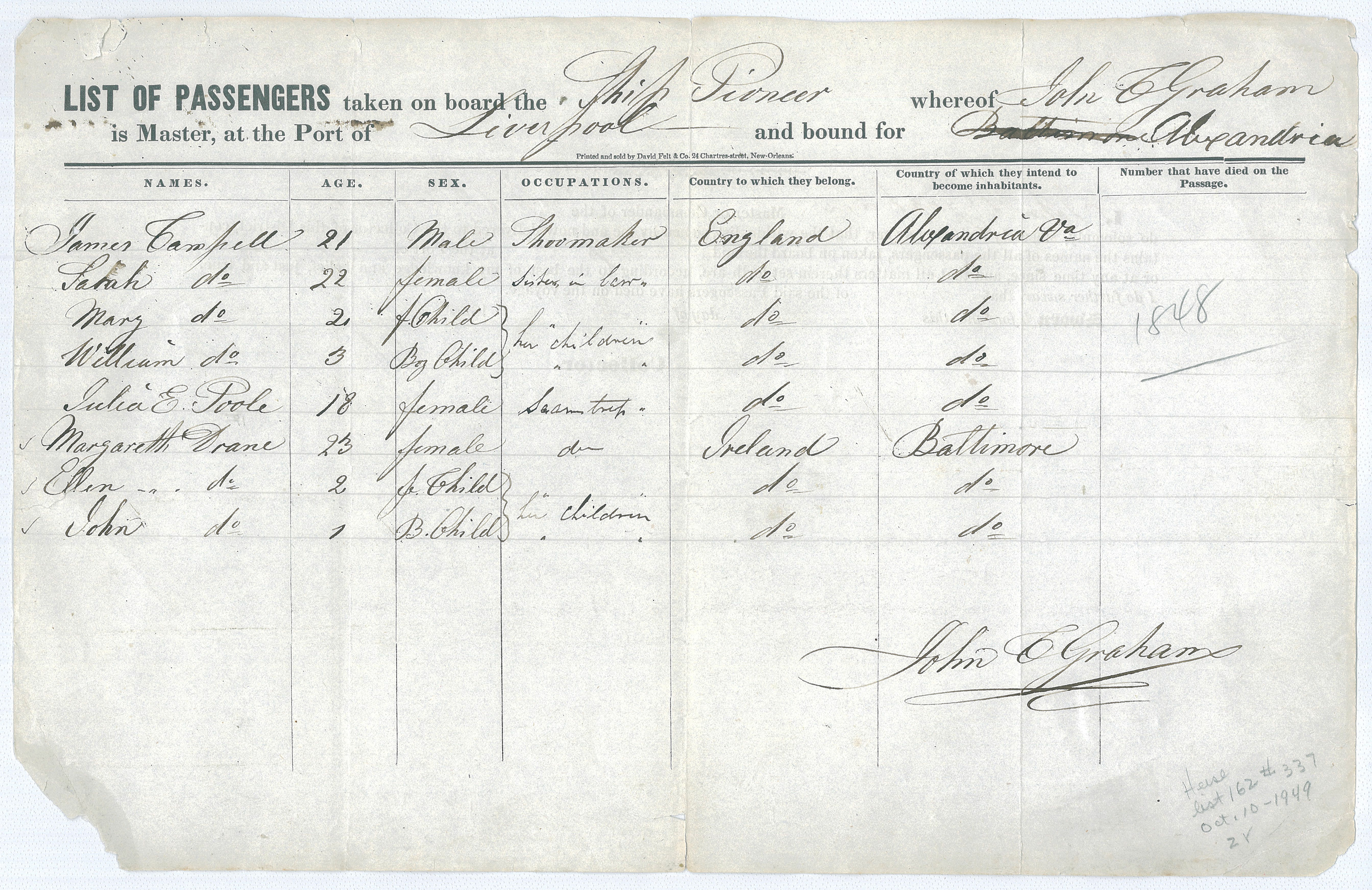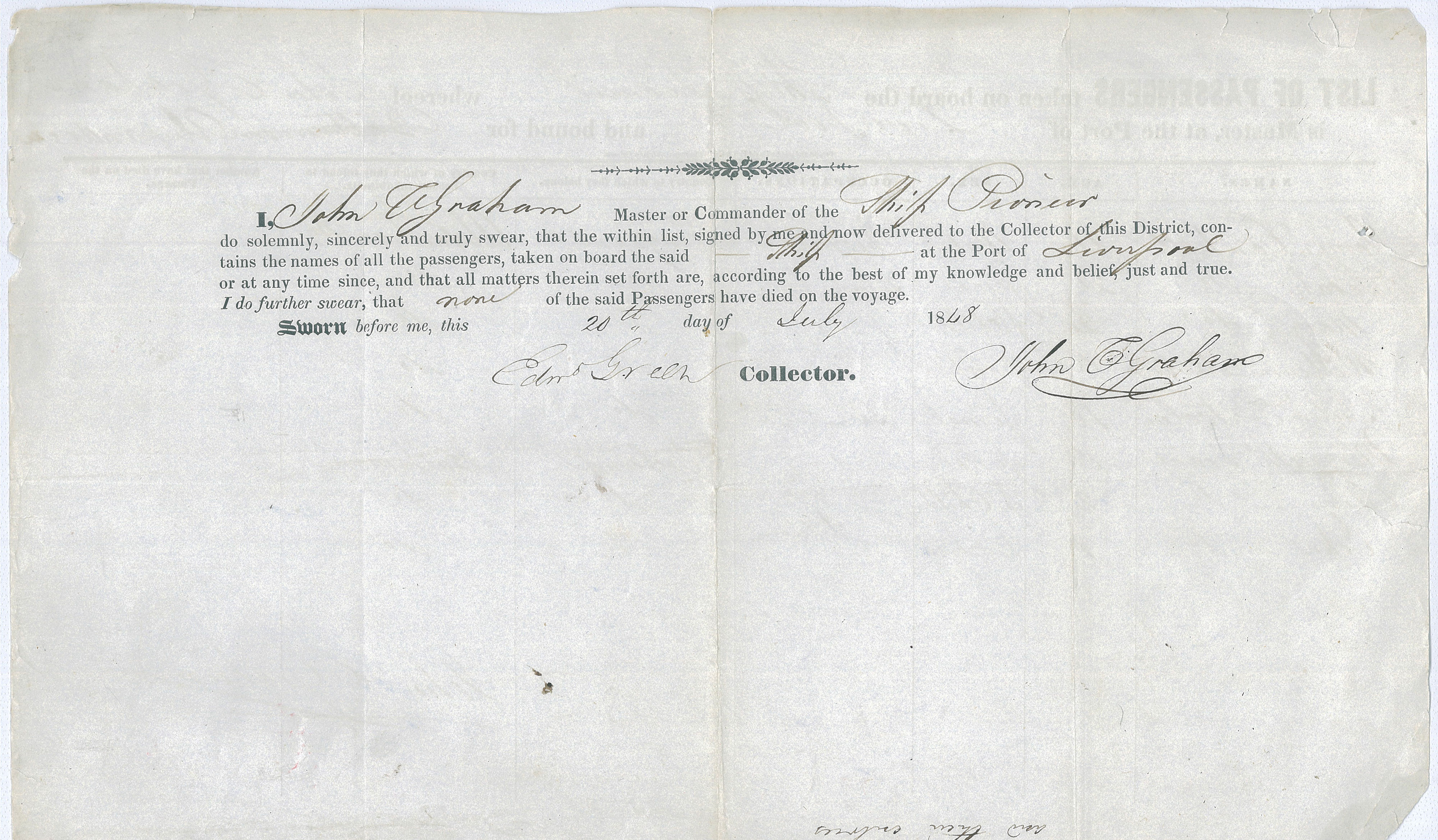 All of the items below were sourced from ancestry.com:
1848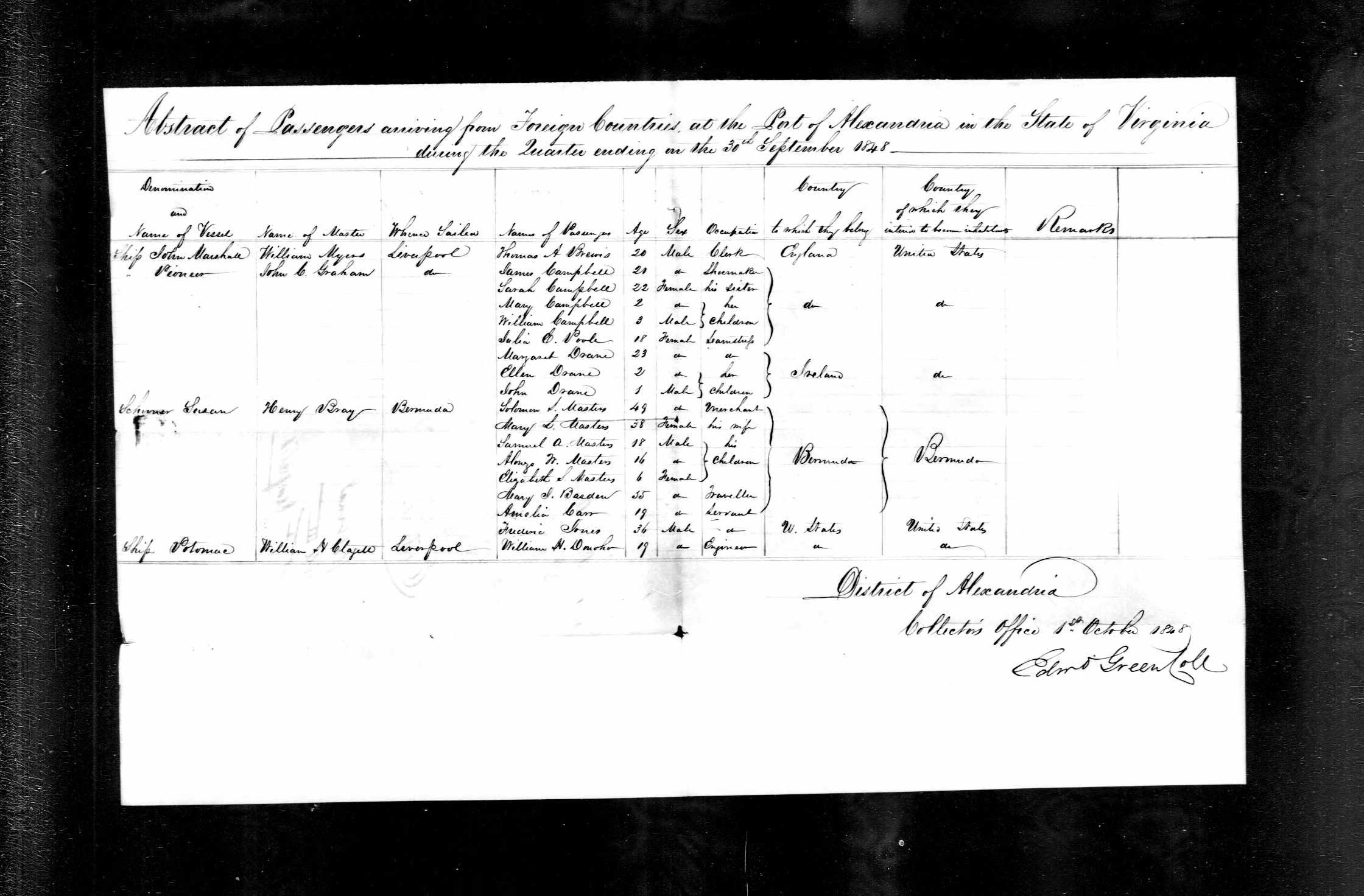 1850 Census - See line 14. They are all still living under the same roof two years after arrival. They just had a baby whom they named Sarah.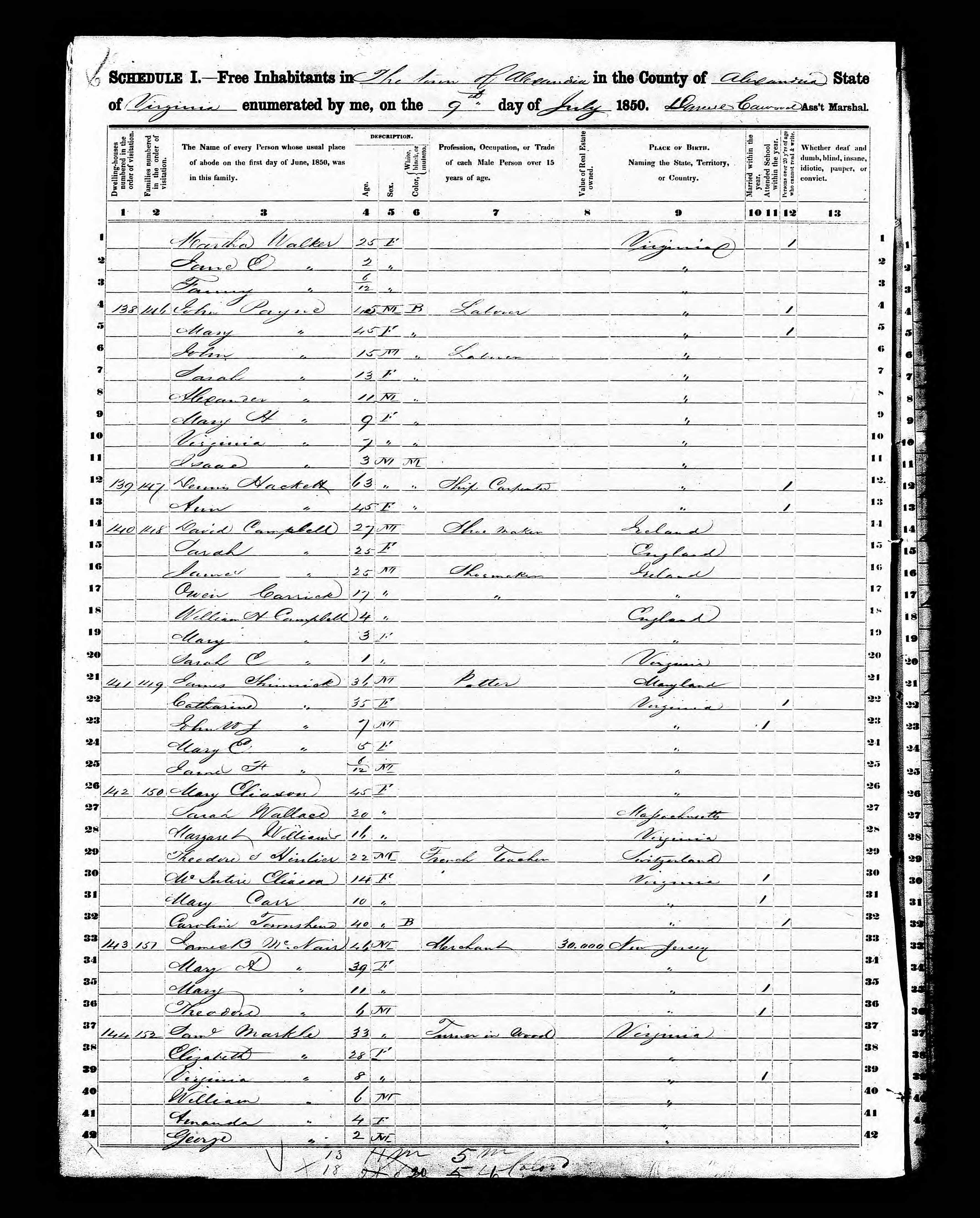 1860 Census. See line 3. David and Sarah had another baby, whom they named, Julia.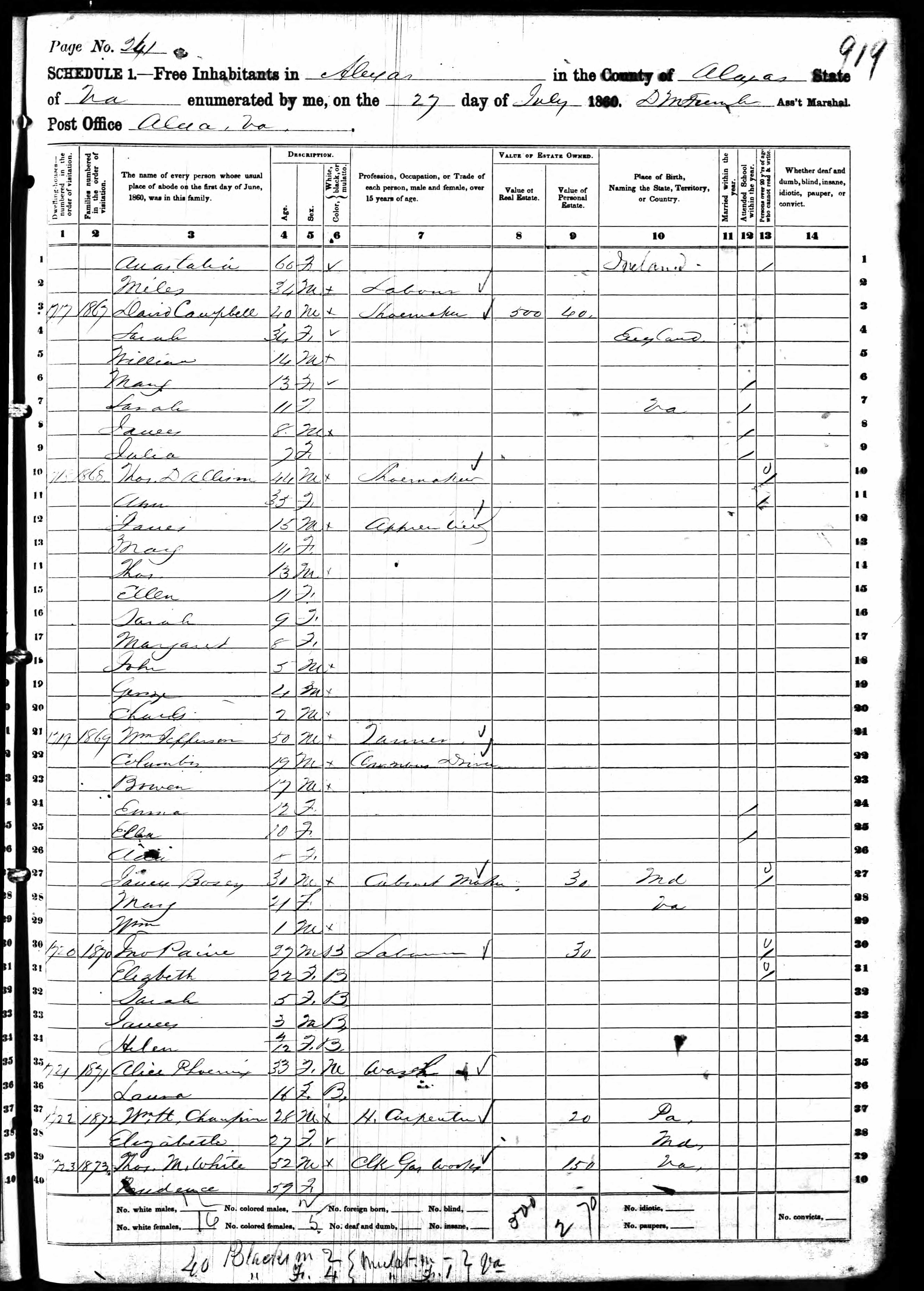 1870 Census. See line 27. David and Sarah, now 51 and 45 respectively, had two more children, and they named them Julia and Samuel.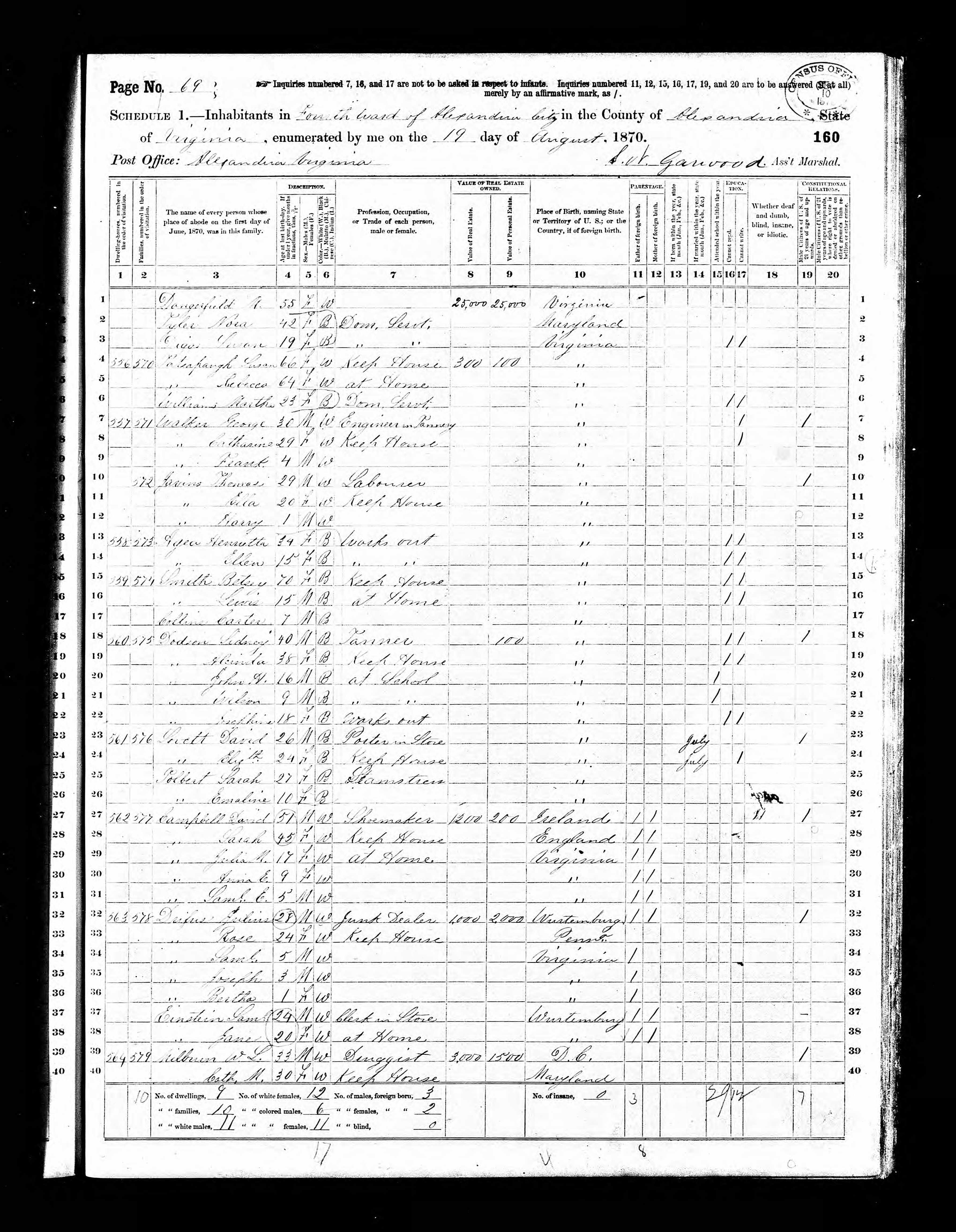 ??? What happens next??? I don't know.