Until recently, Collingwood, one of the three Potomac River mansions occupied by the Snowden brothers, existed in the Fairfax County section of Alexandria. Sadly, it was recently demolished to make way for a modern house.
Wikipedia notes about Collingwood and the property:
The property was purchased by George Washington in 1760 and formed an outlying part of his Mount Vernon estate known as River Farm. A small residence is believed to have been built on the property around 1785 for Washington's overseer, Sam Johnson, and during this time the property became notorious as a site for duels. During Washington's lifetime, the property was leased to Tobias Lear, who lived there until he died in 1816. It is believed that the name Collingwood came from Admiral Cuthbert Collingwood, an associate of Lear's during time he spent in Algiers. Upon Washington's death in 1799, the land passed to his nephew's descendants George Fayette Washington and Charles Augustine Washington.
The Snowden brothers were Quakers from New Jersey who came to this area to prove that they could be financially successful in Virginia without relying on enslaved people. Issac, Stacey, & William purchased large plots of land that were formerly part of Washington's River Farm.
Backyard Mount Vernon beautifully tells the Snowden story this way (excerpted from an excellent five-part series on the Snowdens):
Once upon a time, there were three brothers: Isaac, William and Stacey Snowden. They lived on a farm in New Jersey with their Mother, Rhoda Hazelton Snowden, brother John, and two sisters, Abigail and Mary Jane. The Snowdens were Quakers and likely heard about opportunities in the Mount Vernon area through the Mullica Hill Friends Meeting where they were members. In the late 1840's, Quaker families from New Jersey, New York and Philadelphia migrated to Virginia to purchase inexpensive farm and timber lands and to work with the free black community that existed in the area around Mount Vernon. They wanted to show that slavery was not necessary for financial success. In 1859, two years before the Civil War started, the brothers left home. While it is unclear whether Isaac, William and Stacey were previously acquainted with others that moved into the Mount Vernon area, they certainly worked in concert once they were neighbors.
The brothers and their families occupied or constructed three homes: Andalucia, River Farm (pre-Snowden)/Wellington, and Collingwood. These properties are lined up on the main street on the river-side of the George Washington Parkway, East Boulevard Drive. It happens to be the street where I grew up.
Collingwood was three houses down the street from mine, Andalusia was next-door, and River Farm & Wellington were four houses up the road. I vividly remember the day Andalusia was demolished using explosives. My parents were livid, and to some extent that's where I discovered my passion for history and historic preservation.
I spent my youth exploring the woods of these various properties, digging for artifacts, and altogether forming an appreciation for history. That seed planted during my upbringing continues to grow to this day. The gut-wrenching pain I feel over the loss of Collingwood (see photo taken yesterday below) and the potential loss of River Farm drives me in my work today. I can't help but think if more people understood the context and history of these properties, they would never be torn down.
Below are several items related to Collingwood and the Snowdens, and one horseshoe dug up in my yard (not sure of the age), previously part of the Mount Vernon estate and later a part of Snowden property. Can anyone tell me anything about the horseshoe?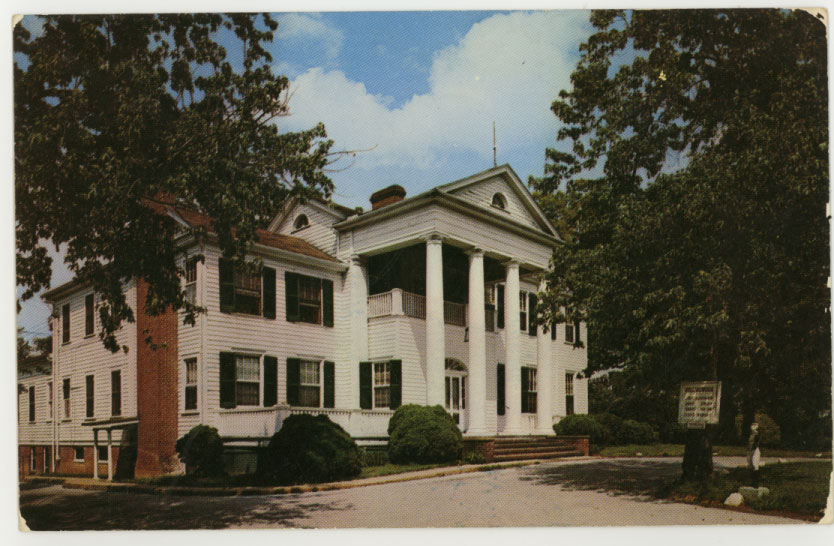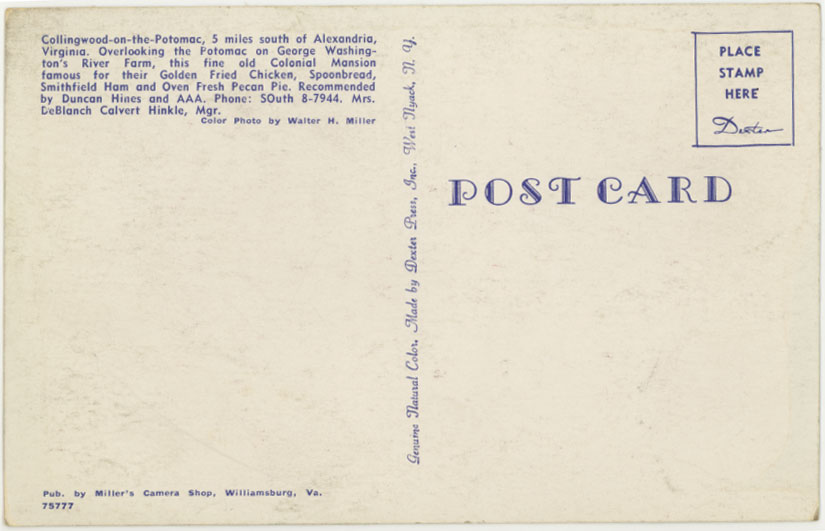 During World War II, German POWs are rumored to have been interrogated there, as well as down the road at Fort Hunt.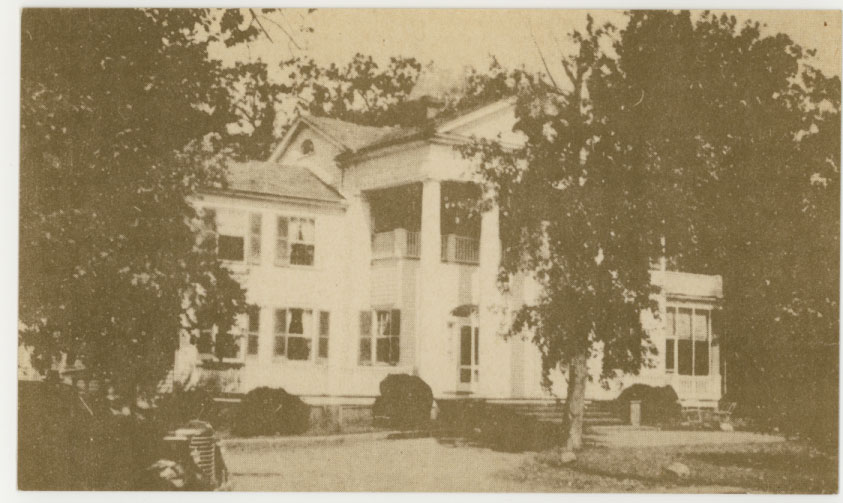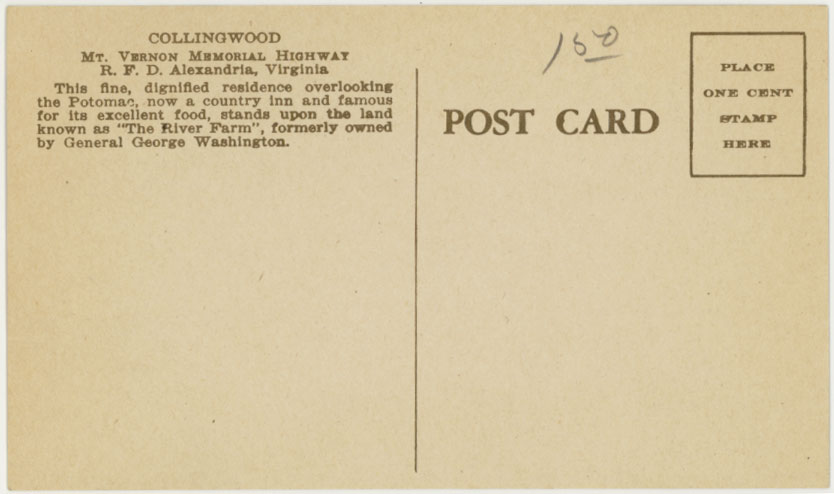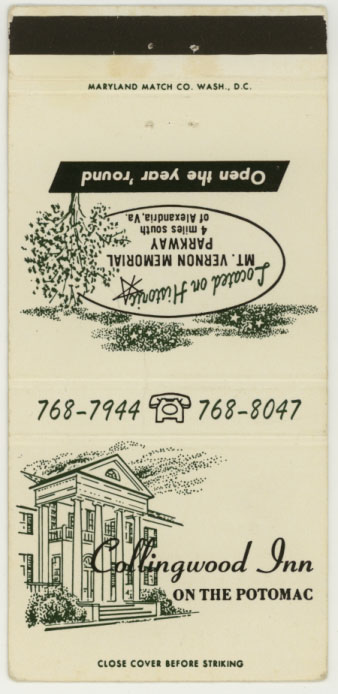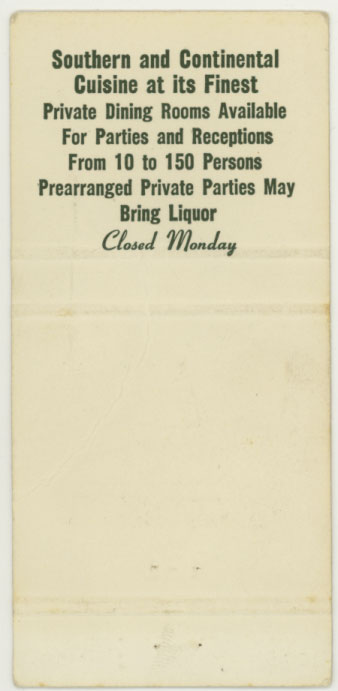 William Snowden wrote the tourist guidebook for the Mount Vernon railway.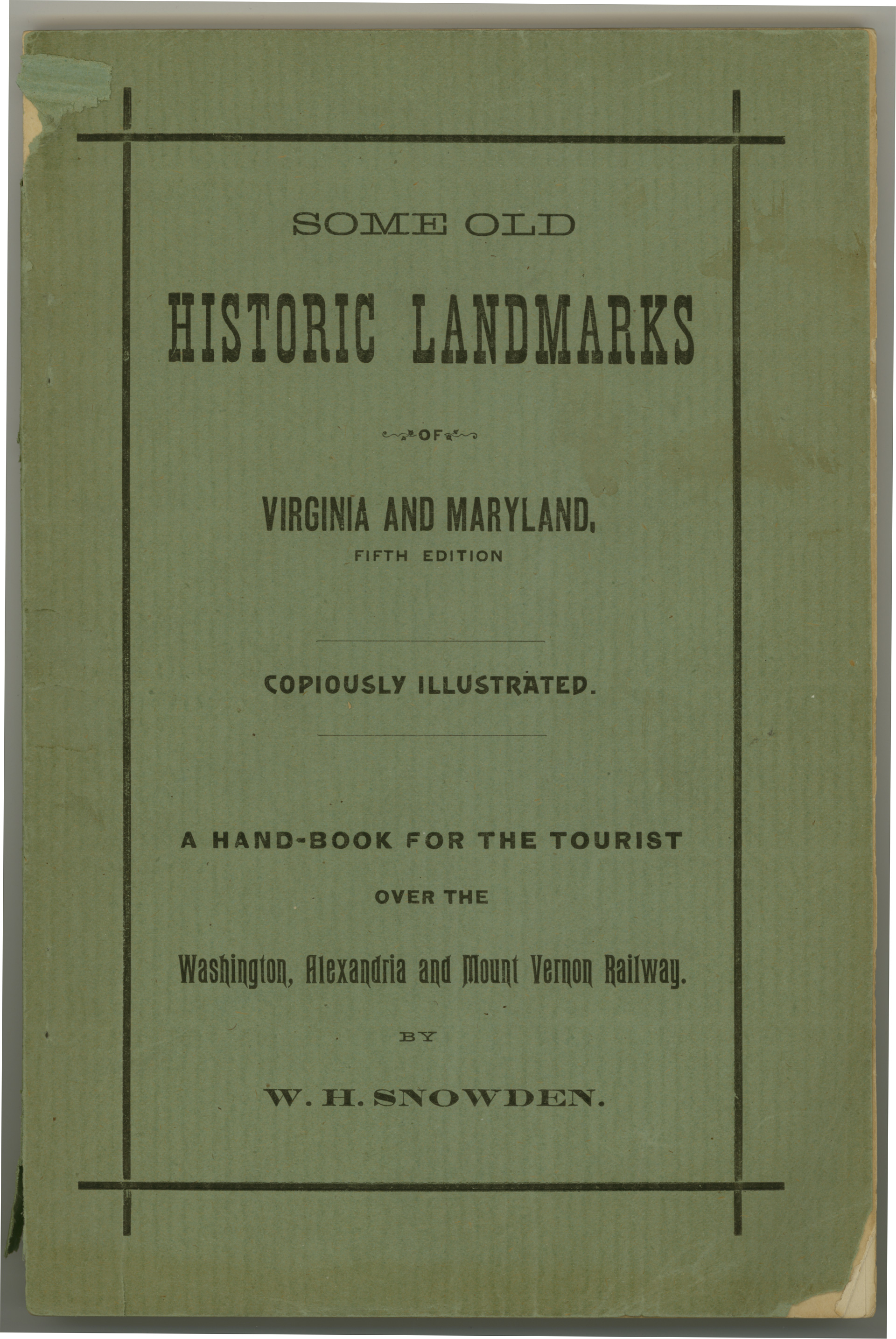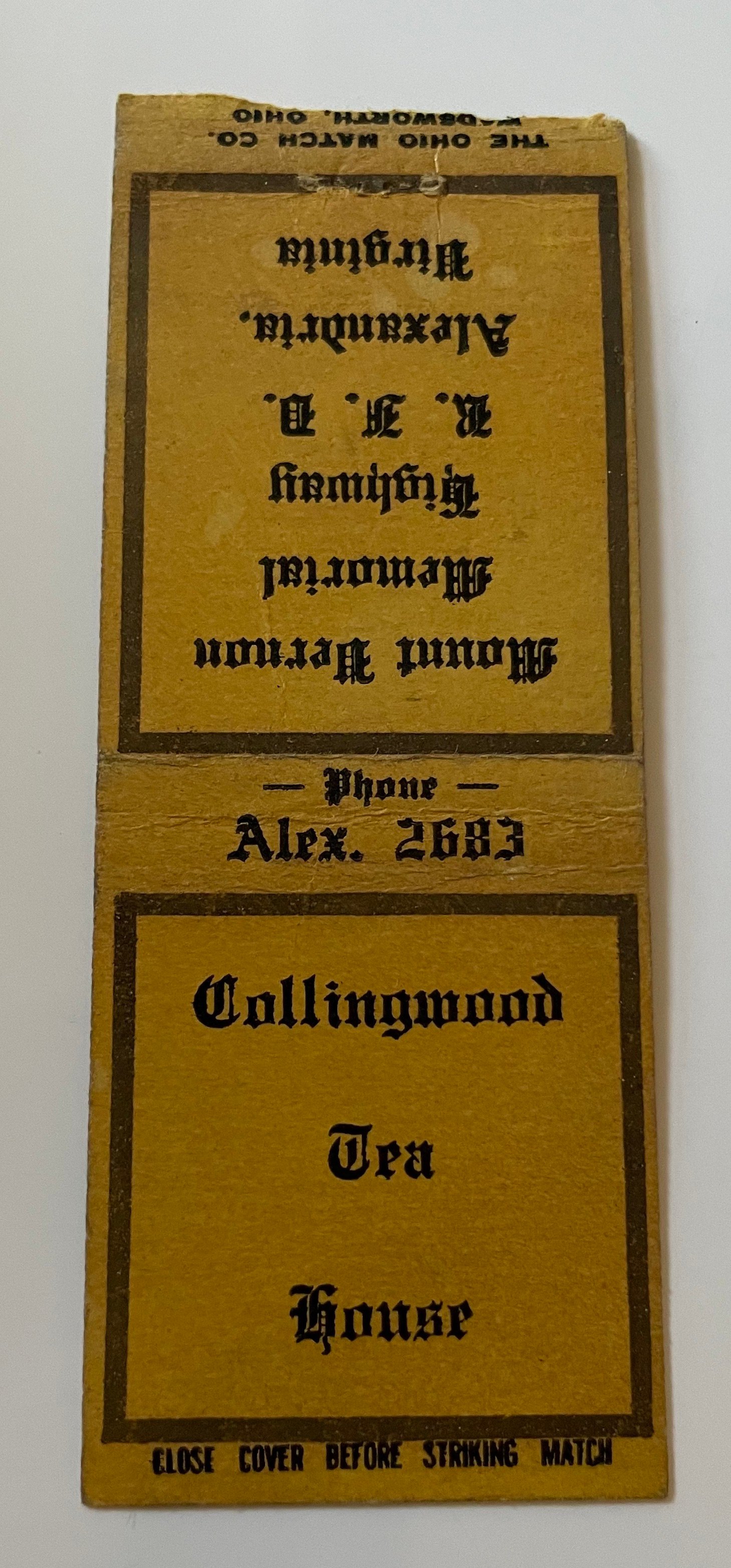 A book shared with me by the previous owner of my childhood home, Huntley Casey.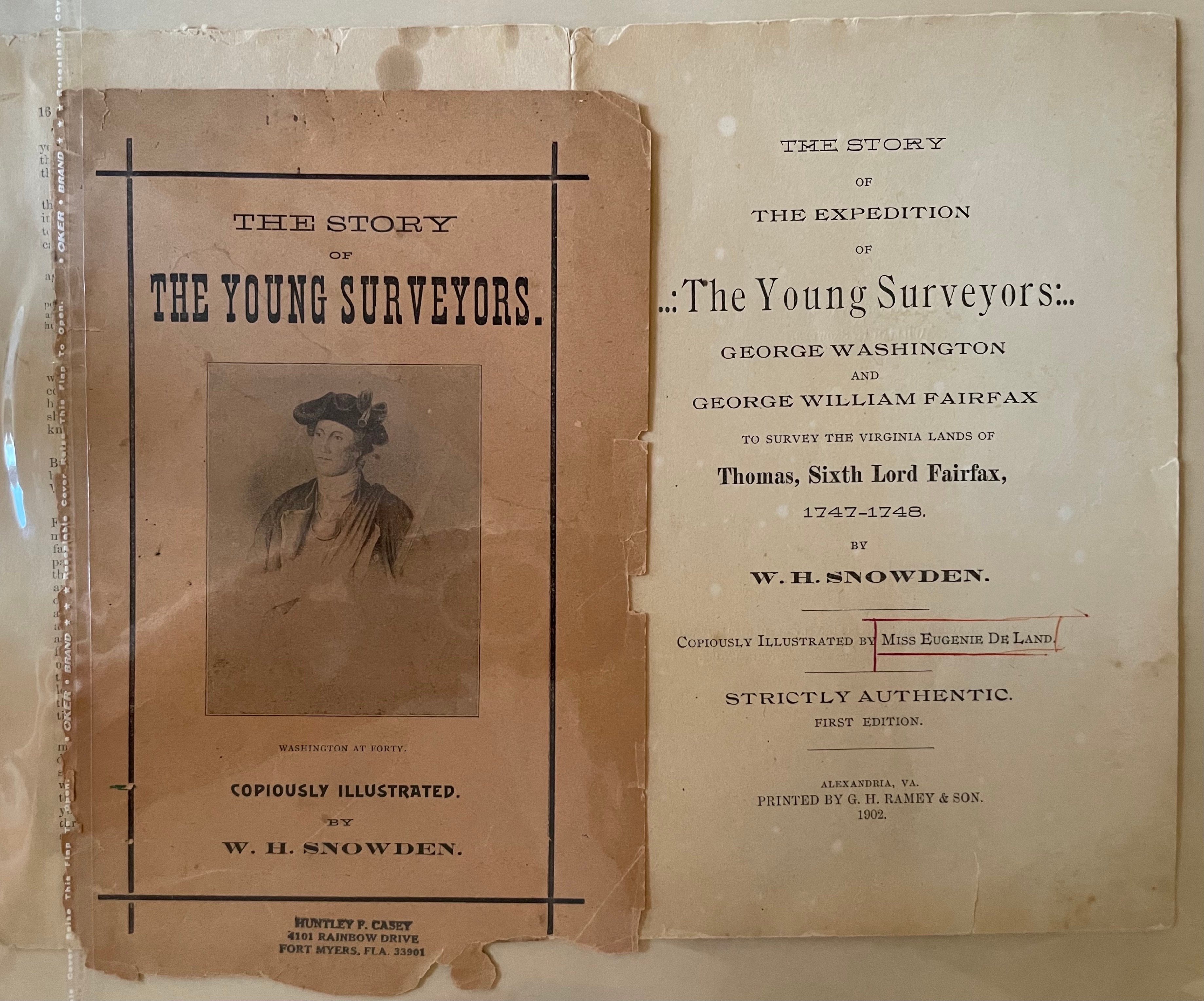 A horseshoe dug up In the garden of the house I grew up in at 8107 E. Boulevard Dr.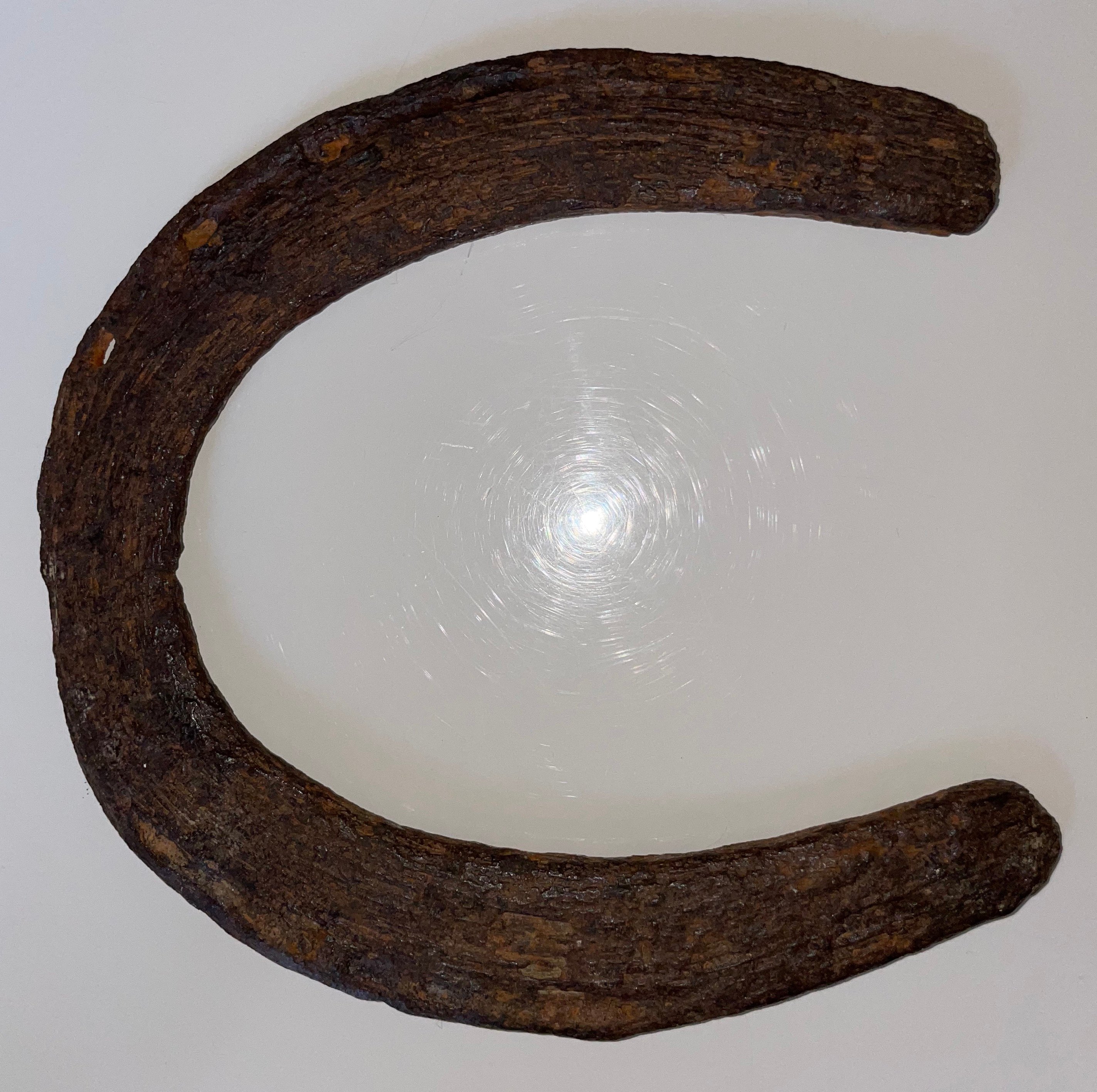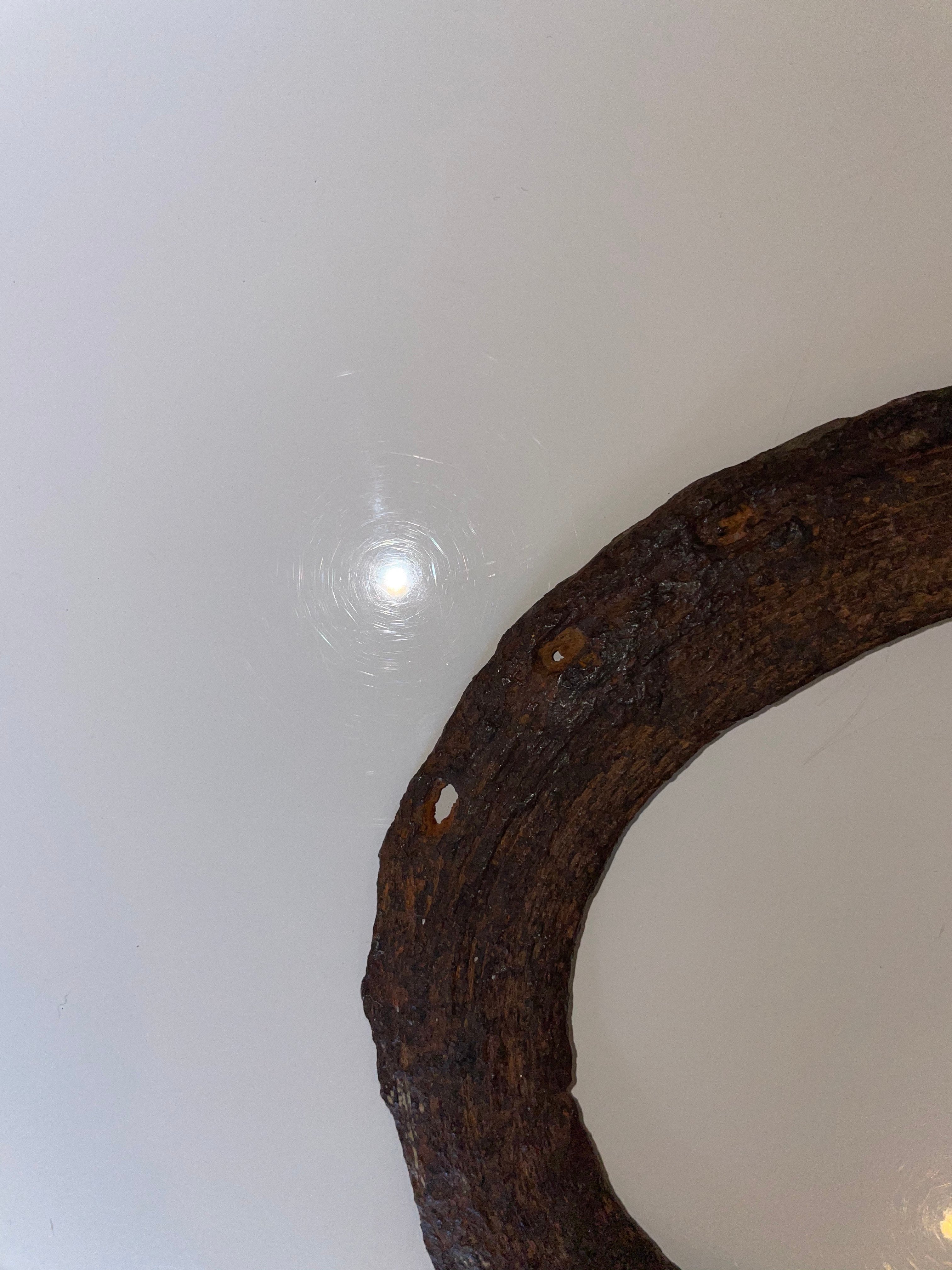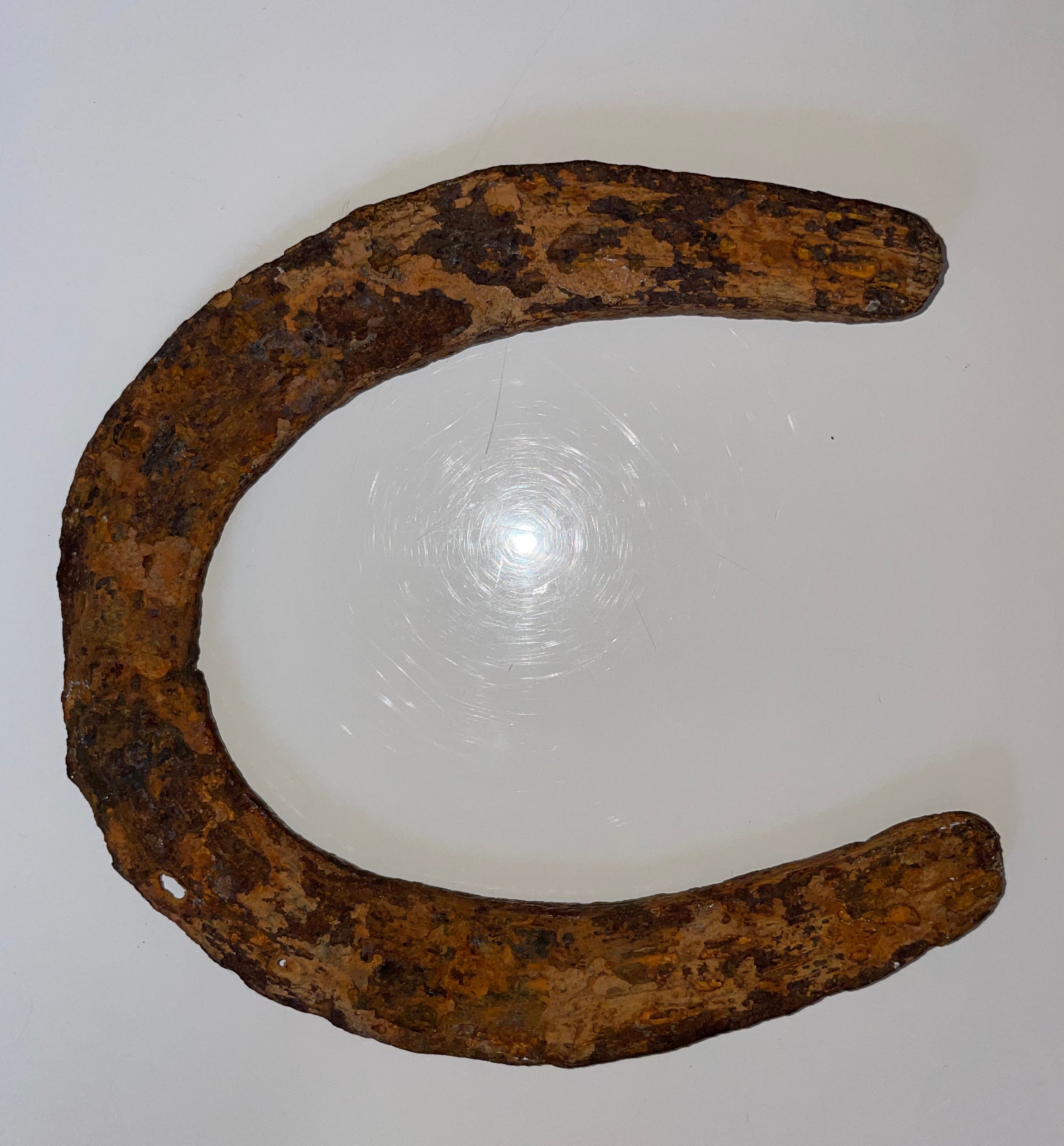 Finally, here is the replacement house for Collingwood. At least they incorporated some architectural details from the 1859 property, like the oval window on the portico and the four columns. Architecturally, I would say it's a fine homage to the previous property, but I wish they had enhanced the original Collingwood rather than replaced it.