For 40 years, the Old Club Restaurant operated at 555 S. Washington St. at the corner of Gibbon Street. It is famously rumored to have incorporated part of a building used as a clubhouse by George Washington and George Mason. That building was reportedly built at Broomilaw Point [PDF], just south of the present-day Bridgeyard apartments.
The clubhouse building was then moved to its present site at the corner of S. Washington St. and Gibbon Street around 1790. I'm not saying that I doubt the story, but I have not seen evidence of it, and Washington kept detailed diaries of his day-to-day travels.
The Zebra published an excellent article in 2019 that notes:
The oldest part of the property of the two-story building with exterior end chimneys and a front portico supported by six square columns was originally built in the 1700s at Hunting Point, just south of Old Town, as a free-standing farmhouse known as "Broomlawn" or "Broomilaw." It later became a gentlemen's club, a private meeting place for political leaders such as George Washington and Virginia patriot George Mason. Around 1790, the original part of the clubhouse was moved to its current location on the corner of South Washington and Gibbon Streets in Old Town, onto a parcel which already contained a small brick structure reportedly used as an office for Washington's Alexandria surveying business.

In the late 1700s to early 1800s the property transferred to the family of Thomas White, chief clerk for Robert E. Lee during the Civil War, and stayed in that family for more than 125 years, during which time it was expanded several times. In the 1940s, the building was converted to a restaurant. It went through a variety of identities as a dining establishment, the last being "The Old Club," which closed in the 1980s. It remained vacant until 2004, when Linda St. Pierre, owner of Ryan-Corcoran, LLC, bought it to convert it to residences.
Today, the building has been subdivided into four luxury condos. Here's a look into one of them.
Below are a few OurHistoryMuseum items from the Old Club Restaurant in its various incarnations. I think the 1940s-era menu is a pretty compelling read.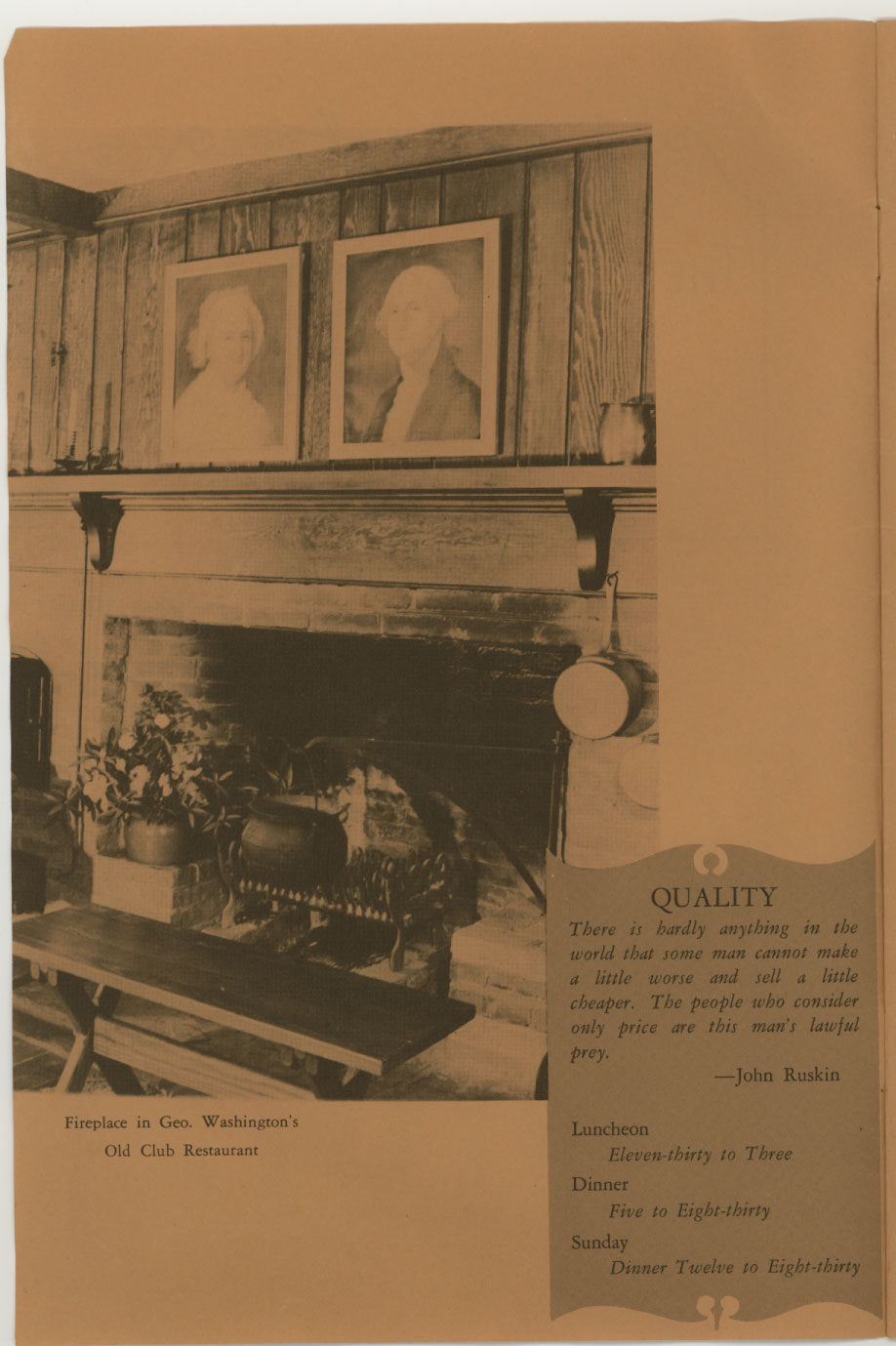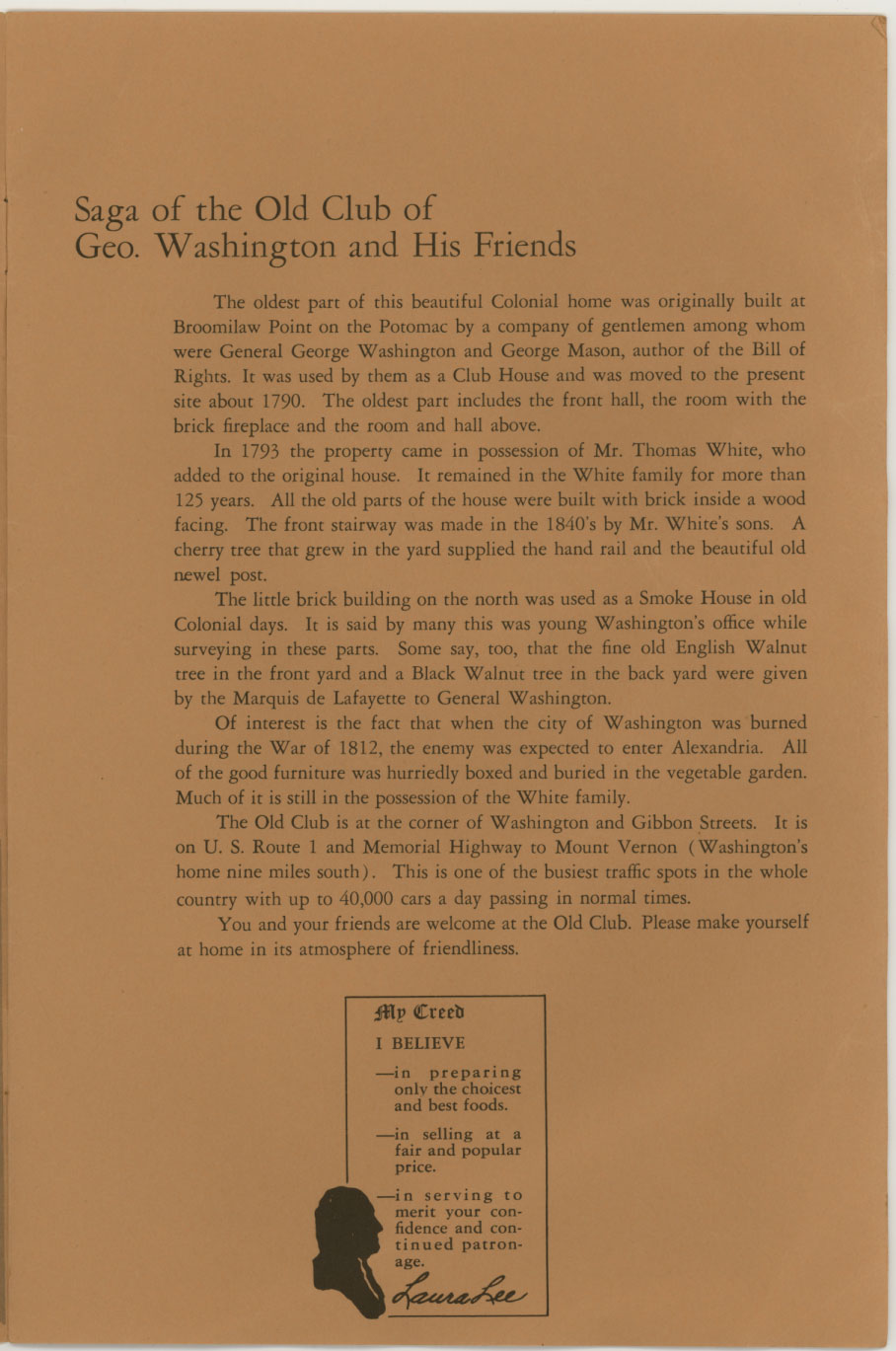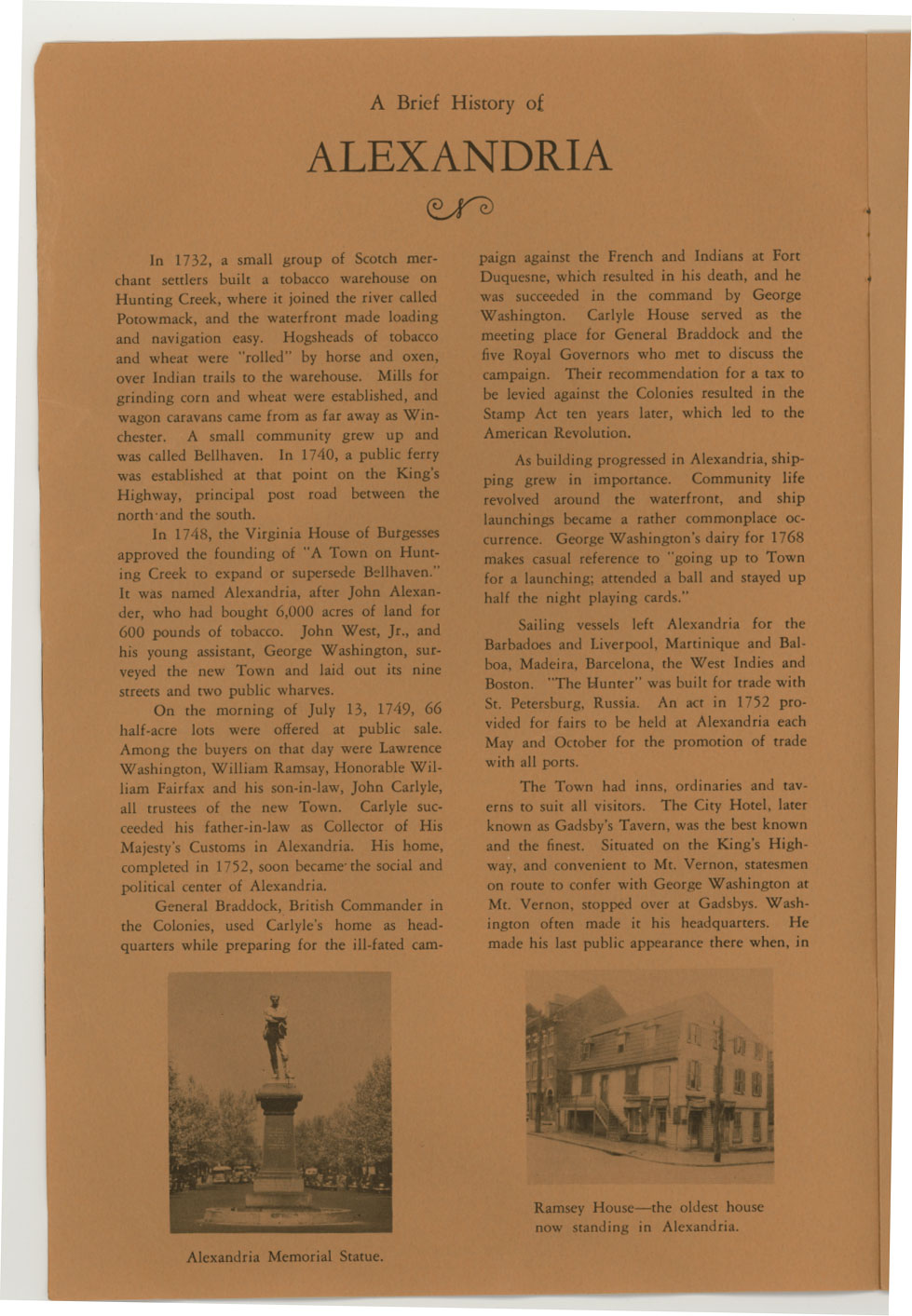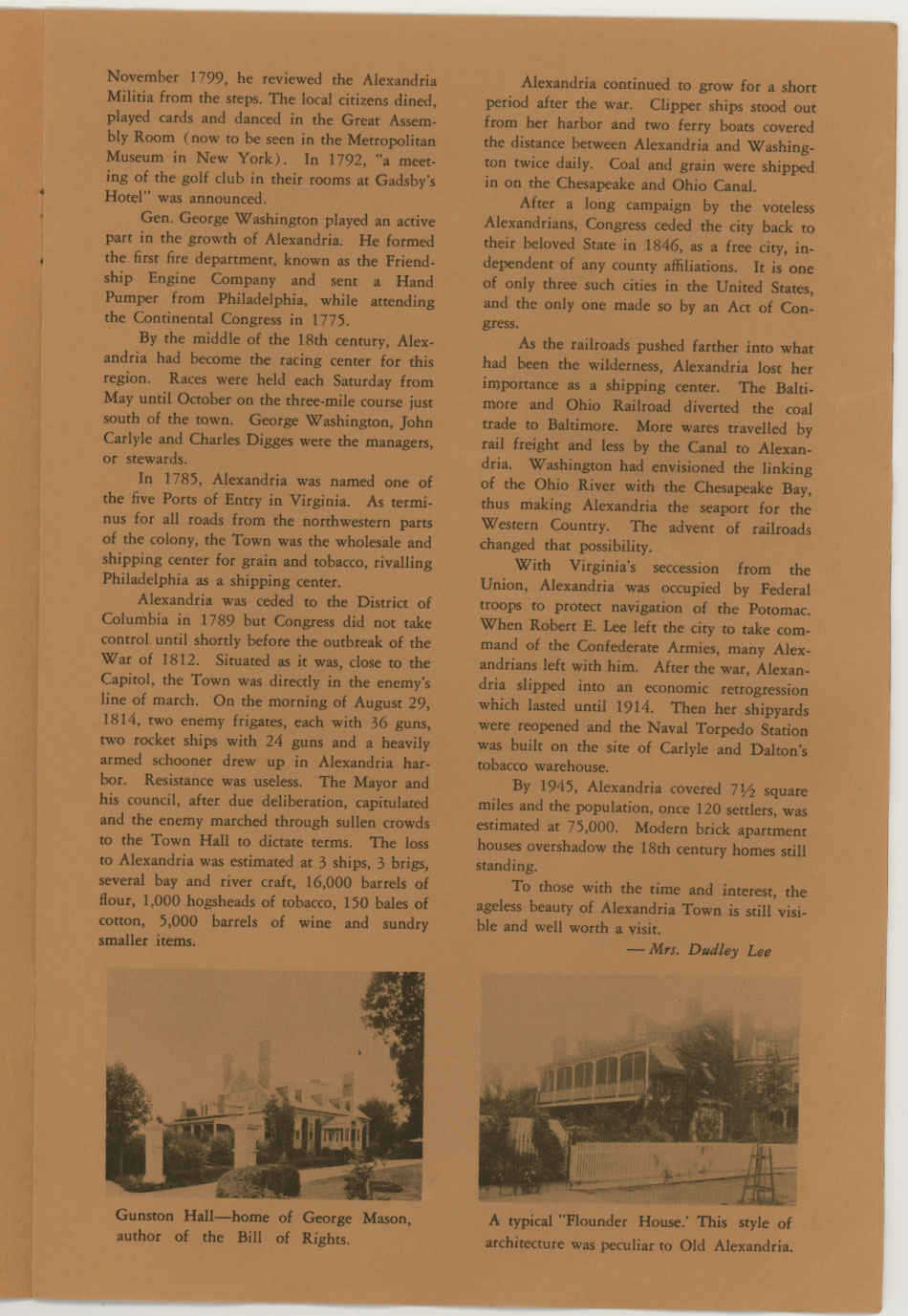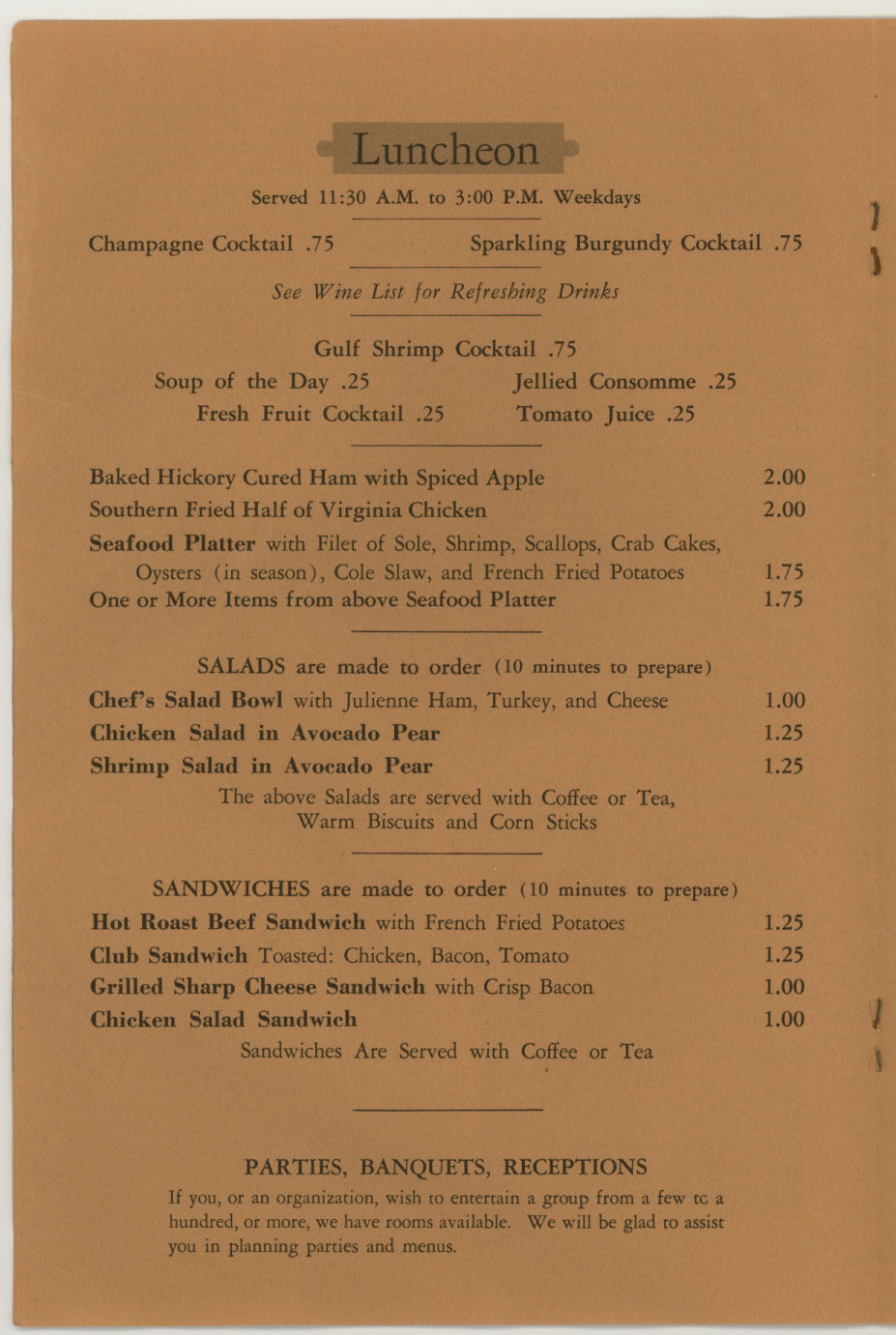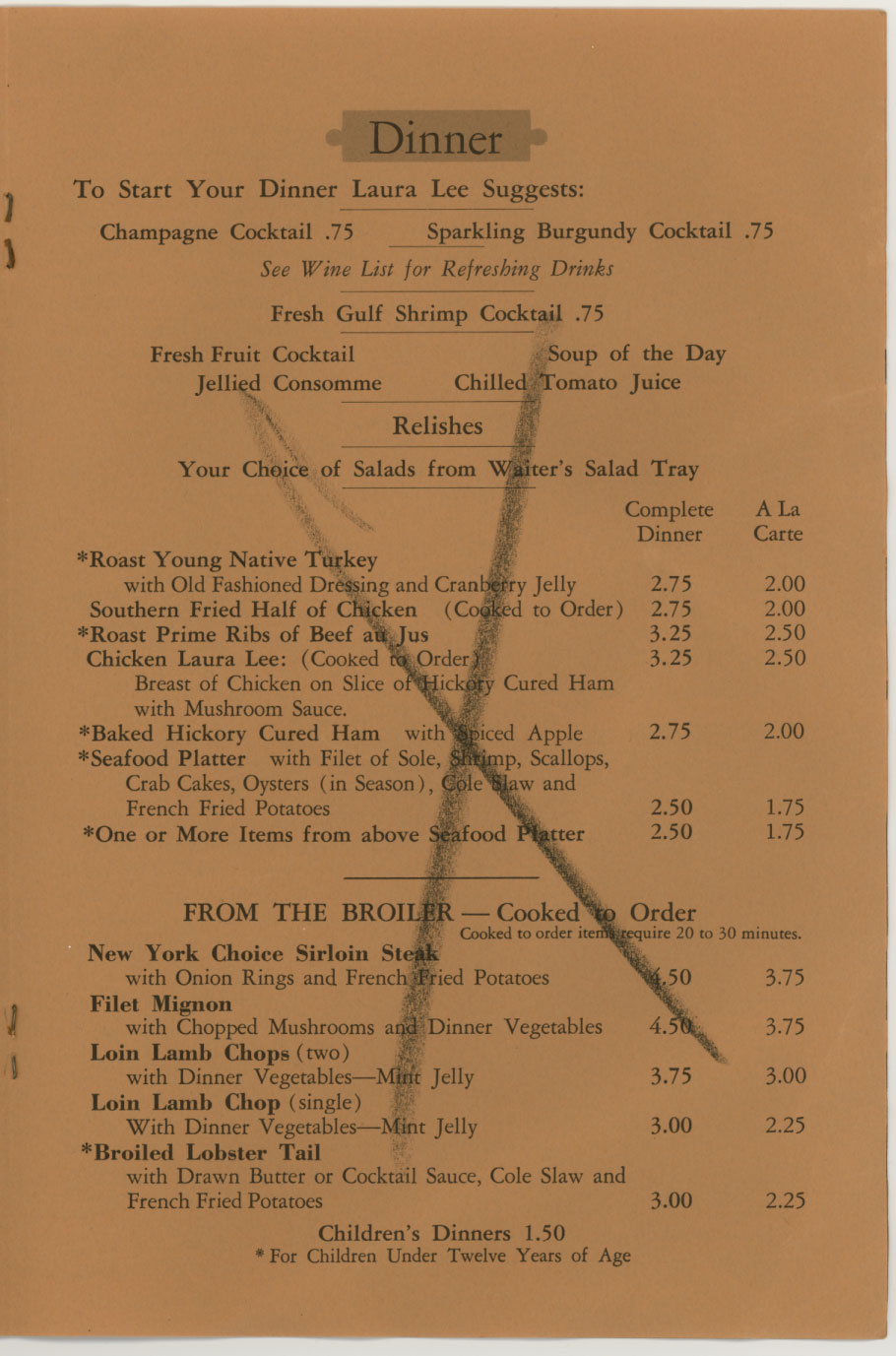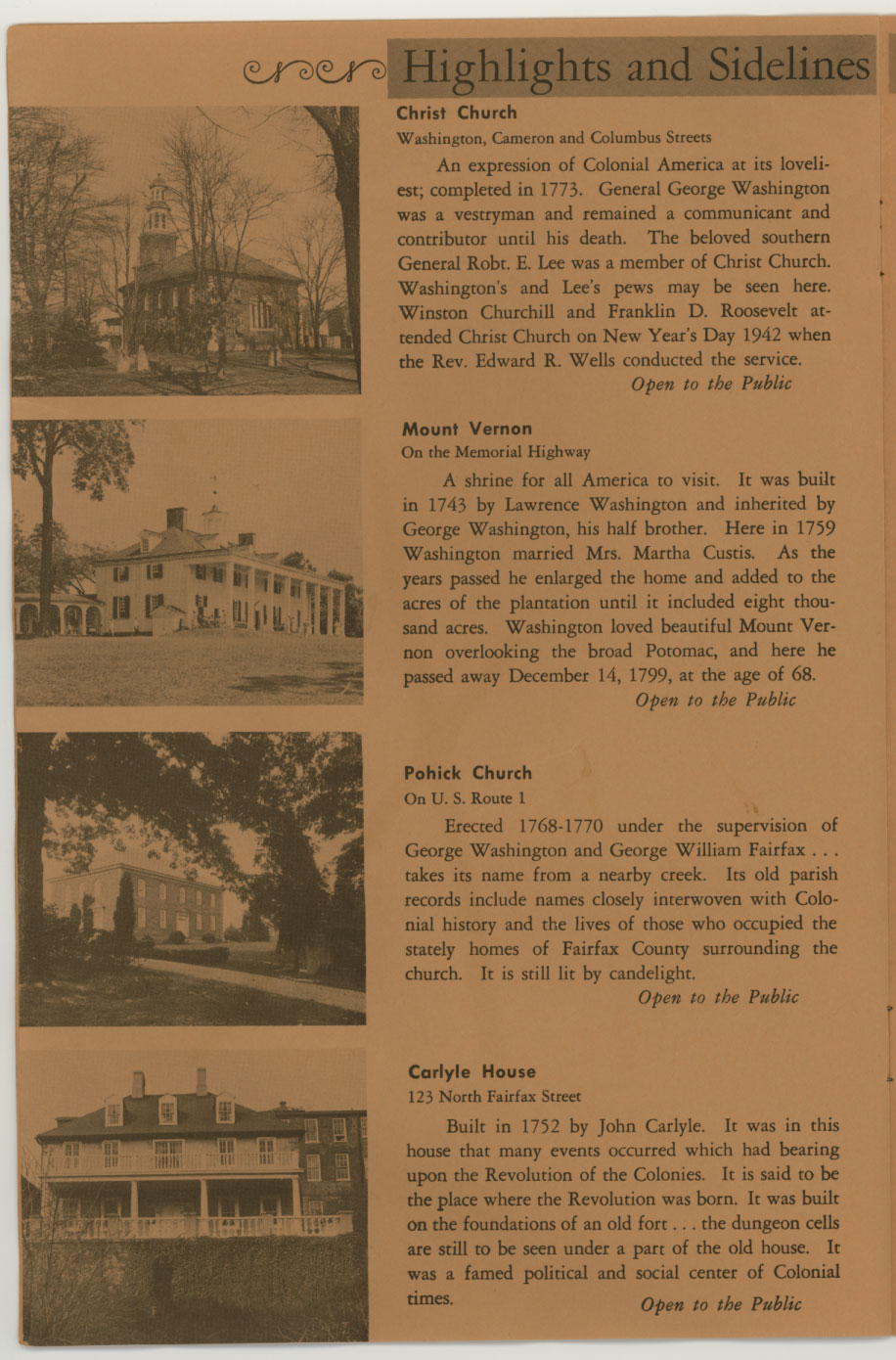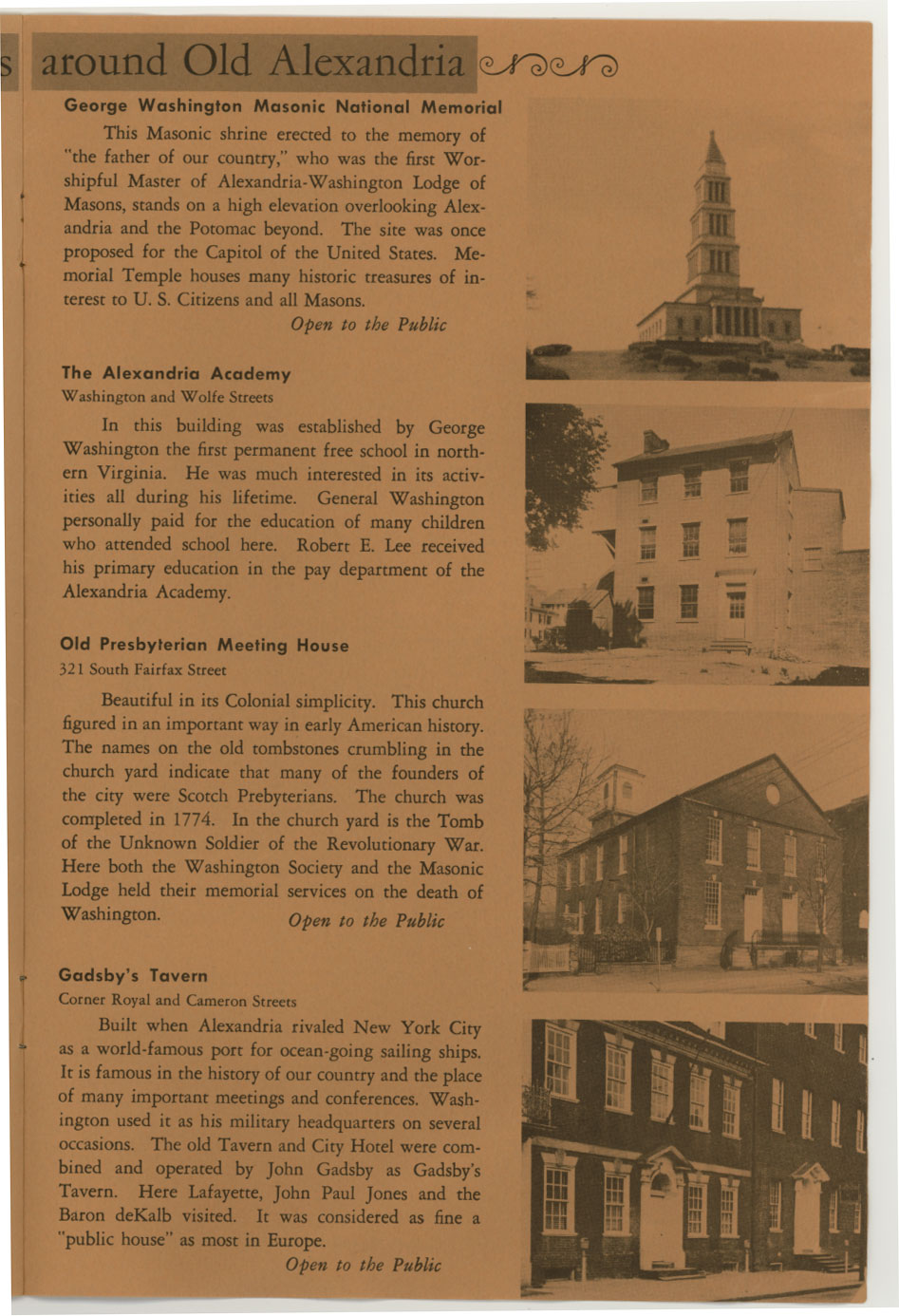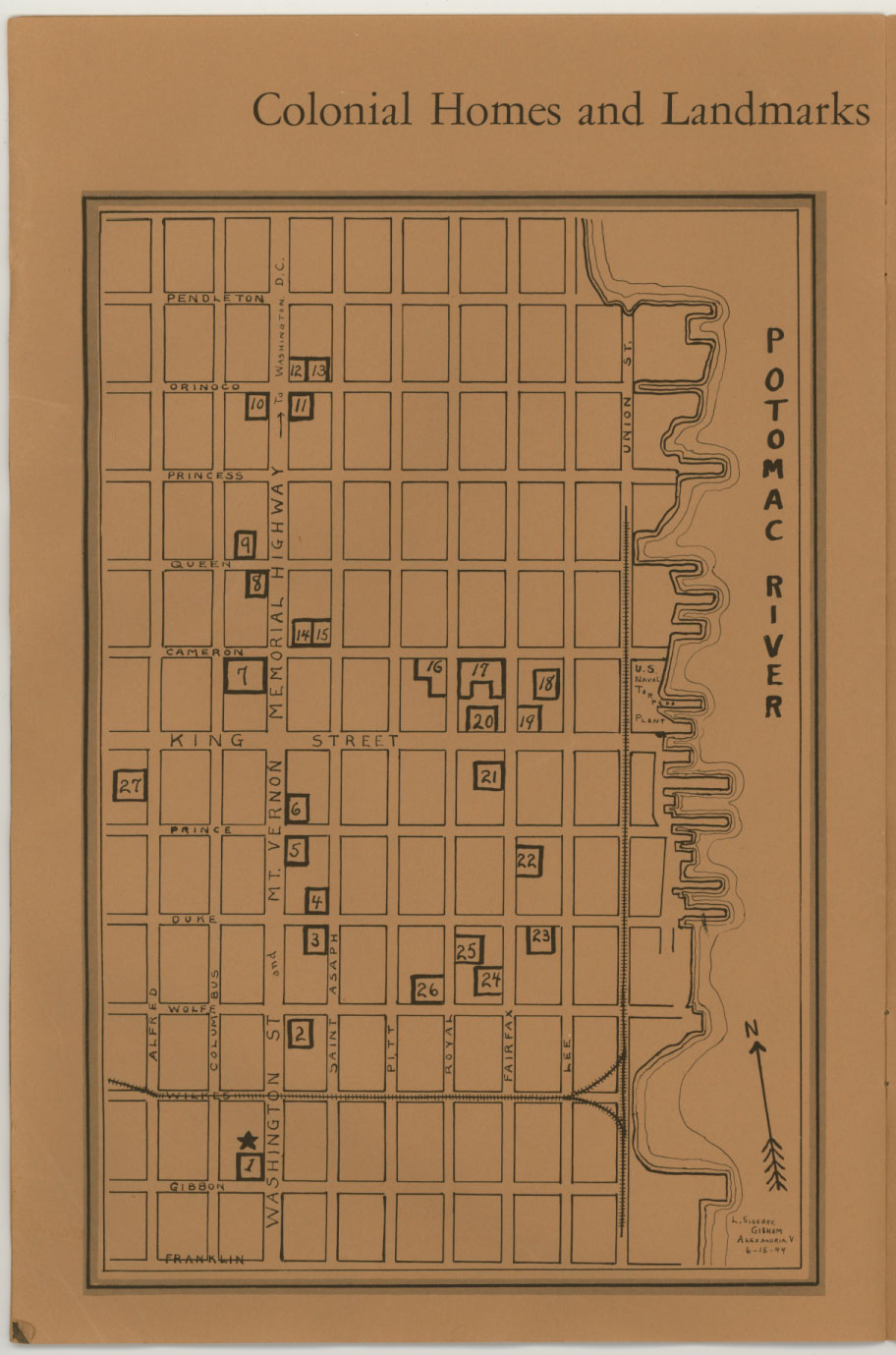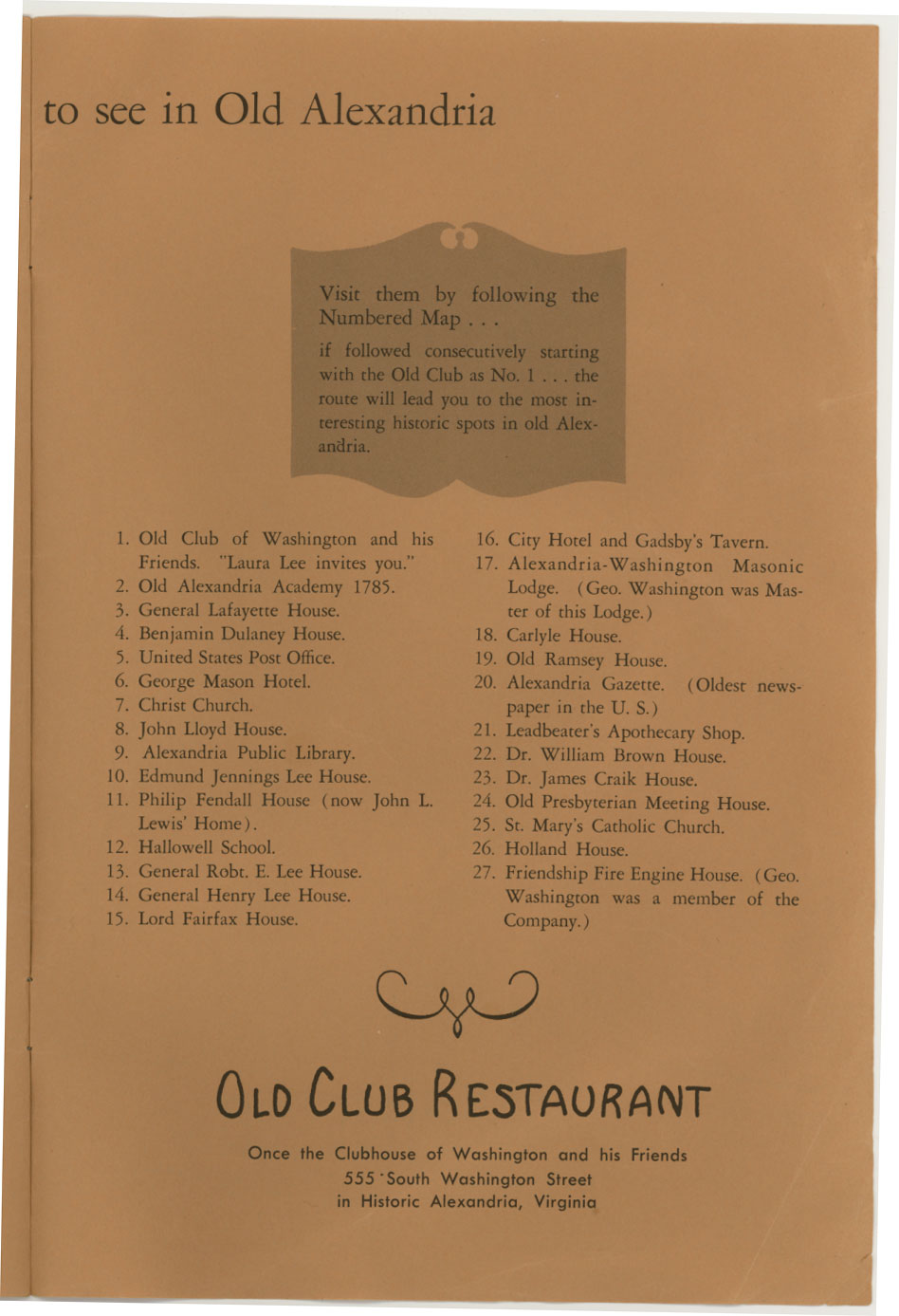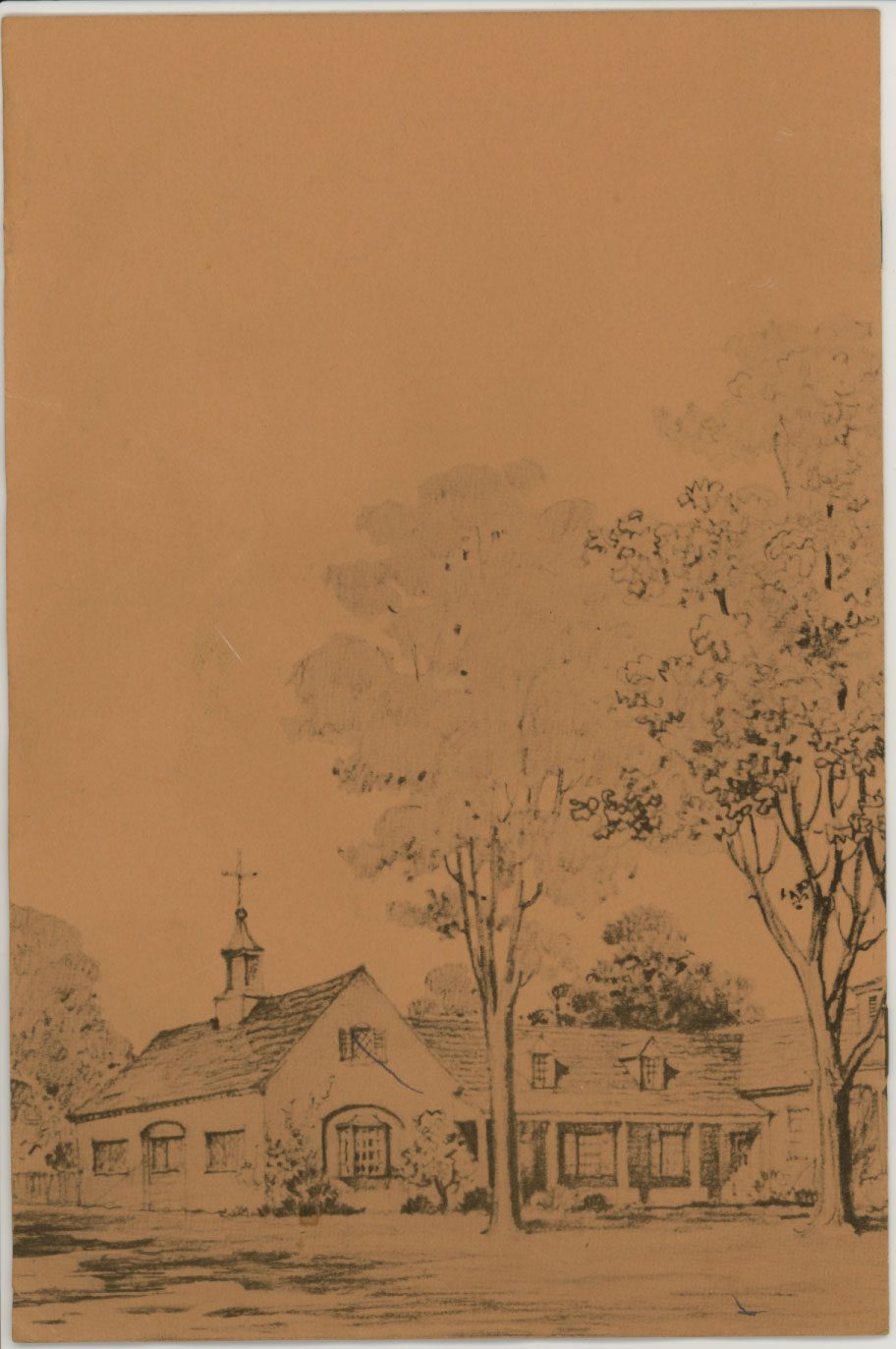 Here is a postcard from the restaurant: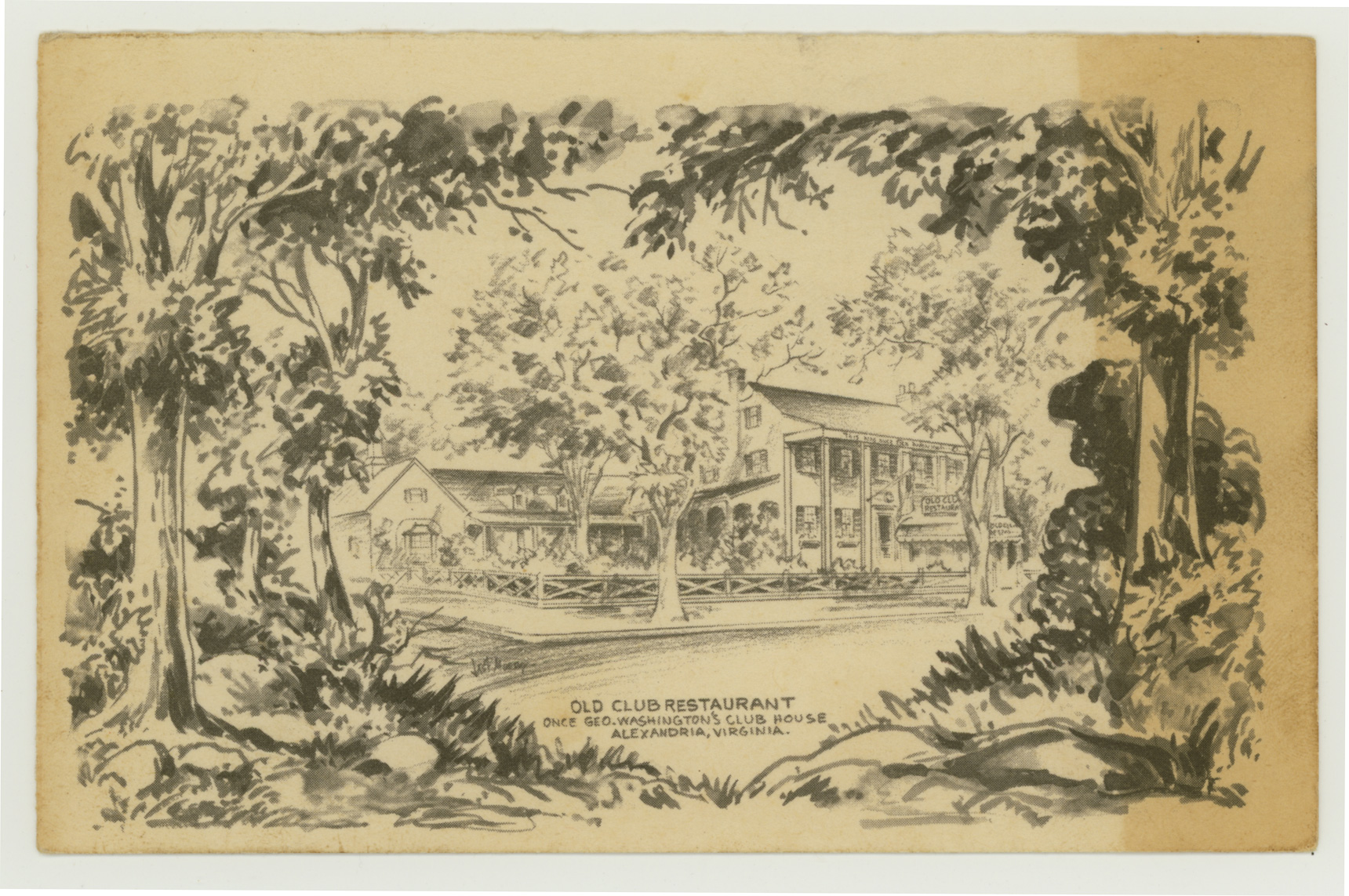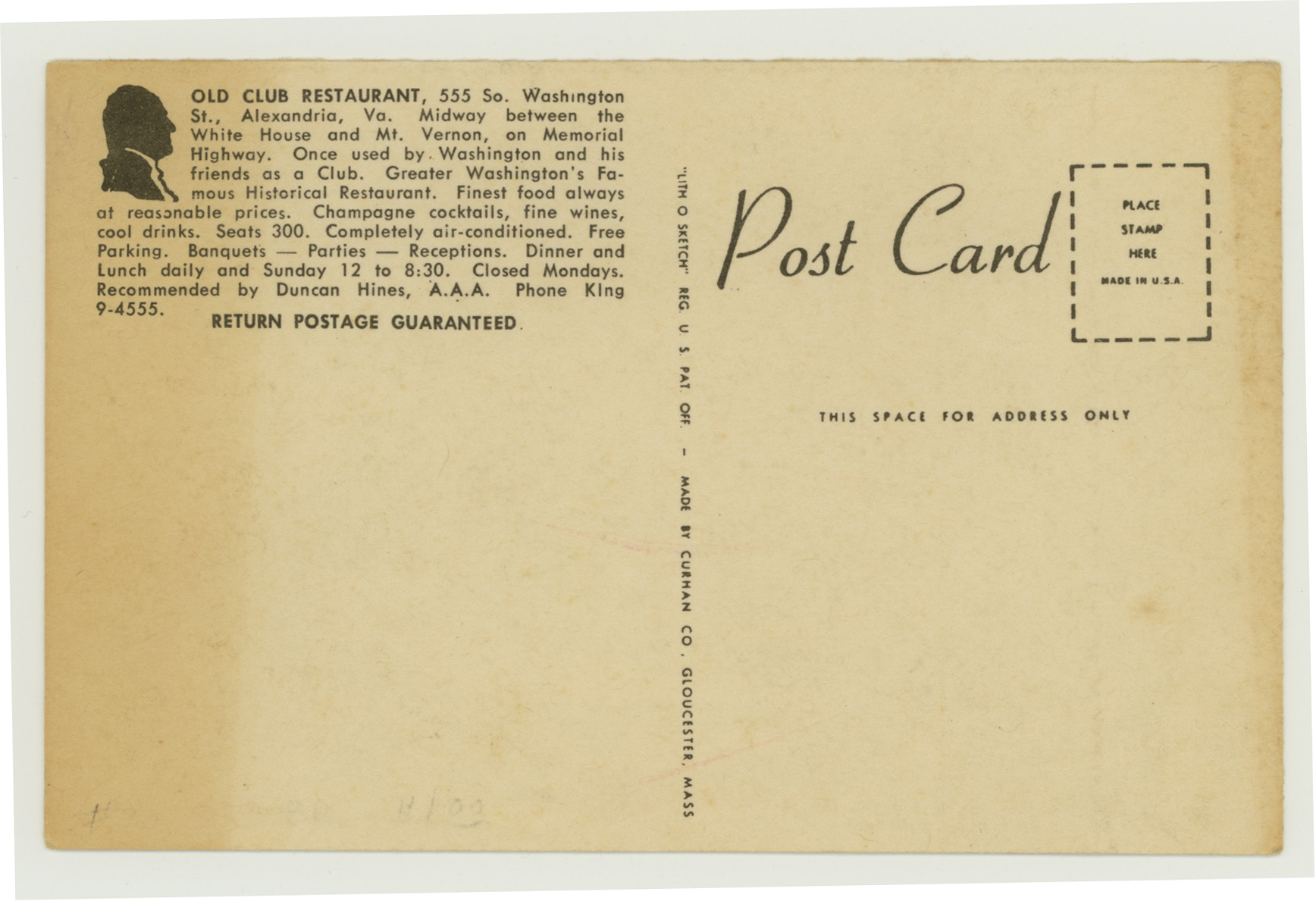 Here is a matchbook: