These days, we don't think about our groceries coming from other parts of the U.S. by ship because mostly that doesn't happen. In 1878, things were different — even between Washington, DC, and nearby Philadelphia. The Chesapeake and Delaware Canal had been completed a few decades earlier so ships did not have to navigate the long journey around the Delmarva Peninsula.
Here we see a shipping manifest for the Steamer Defiance out of Philadelphia moving goods from Philadelphia and Camden, NJ to Washington, DC, and the surrounding suburbs including Alexandria. William Ford was the Captain on that 5th day of October, and he was in charge of 387 tons of cargo.
Moving a large quantity of something was very likely cheaper on a one or two-day steamship trip than on a much faster railroad. Today, of course, it would mostly be done by truck, and the trip would take less than three hours.
I couldn't find a picture of the Steamer Defiance, only a couple of passing references in newspapers. Looking closer at the specific shipping manifest, I do spot a number of things of interest. Sugar, nails, and lead were all being shipped to various businesses throughout Alexandria, Washington DC, and Georgetown, The quantities are enormous, i.e. "25 barrels of sugar" and "50 cases of tomatoes."
Perhaps the single most exciting notations are those on lines 5, 6, and 9. They reference a Joseph Campbell and note that cases of tomatoes and catsup were being shipped. Nine years before Joseph Campbell started the company that would 17 years later produce the first can of Campbell's Soup. These were some of his earliest customers.
They were not actually buying Campbell Soup as that wasn't available yet. He would have to perfect some condensing techniques before he could ship soup. As Wikipedia notes:
Campbell reorganized into "Joseph Campbell & Co." in 1896. In 1897, John T. Dorrance, a nephew of the general manager Arthur Dorrance, began working for the company at a wage of $7.50 a week. Dorrance, a chemist with degrees from MIT and Göttingen University, Germany, developed a commercially viable method for condensing soup by halving the quantity of its heaviest ingredient: water. He went on to become president of the company from 1914 to 1930, eventually buying out the Campbell family.
In 1878, probably close to 100% of the U.S. food supply originated domestically. Today that number is still 85%. However, one-third of the fruit consumed in the U.S. is imported, as well as more than half of the vegetables and ninety-four percent of the seafood. Campbell's is now a $9 billion a year publicly traded company.
The front and back of the shipping manifest are below as well as some advertisements of the purchasers of the time.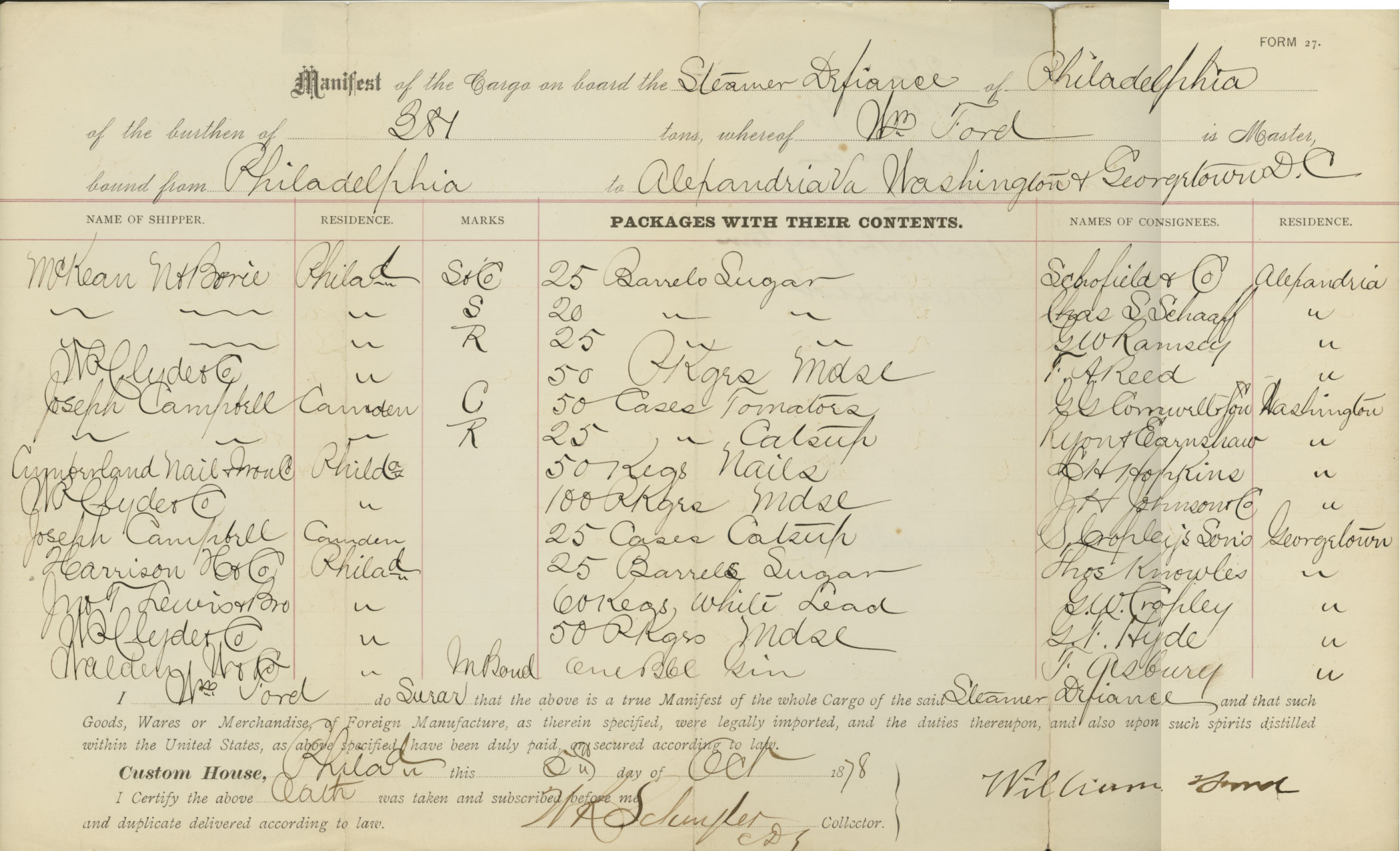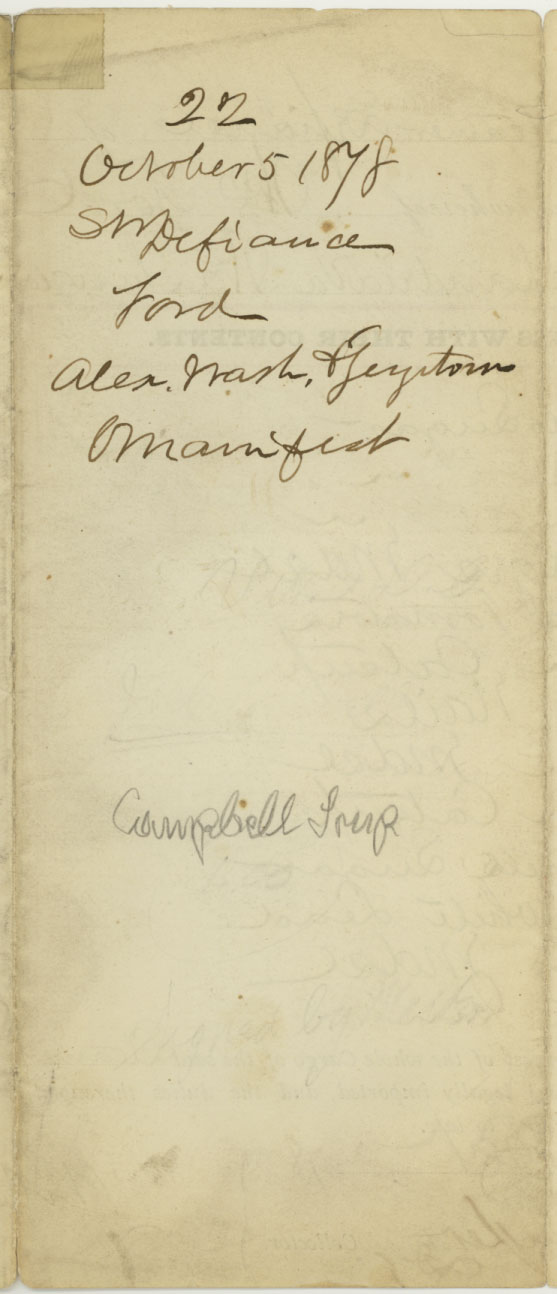 Advertisement by C.H. Schaaff of Alexandria.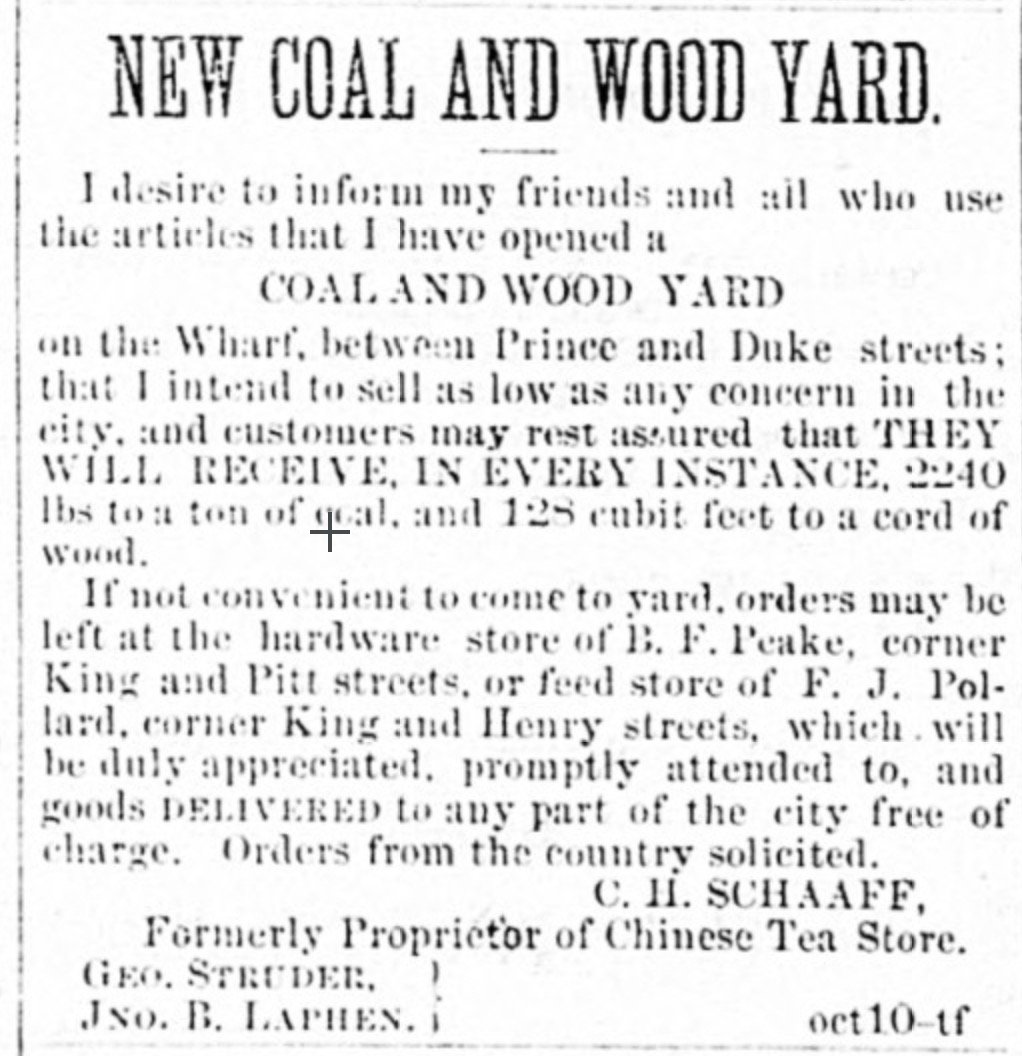 Advertisement by Ryon & Earnshaw of Washington, DC.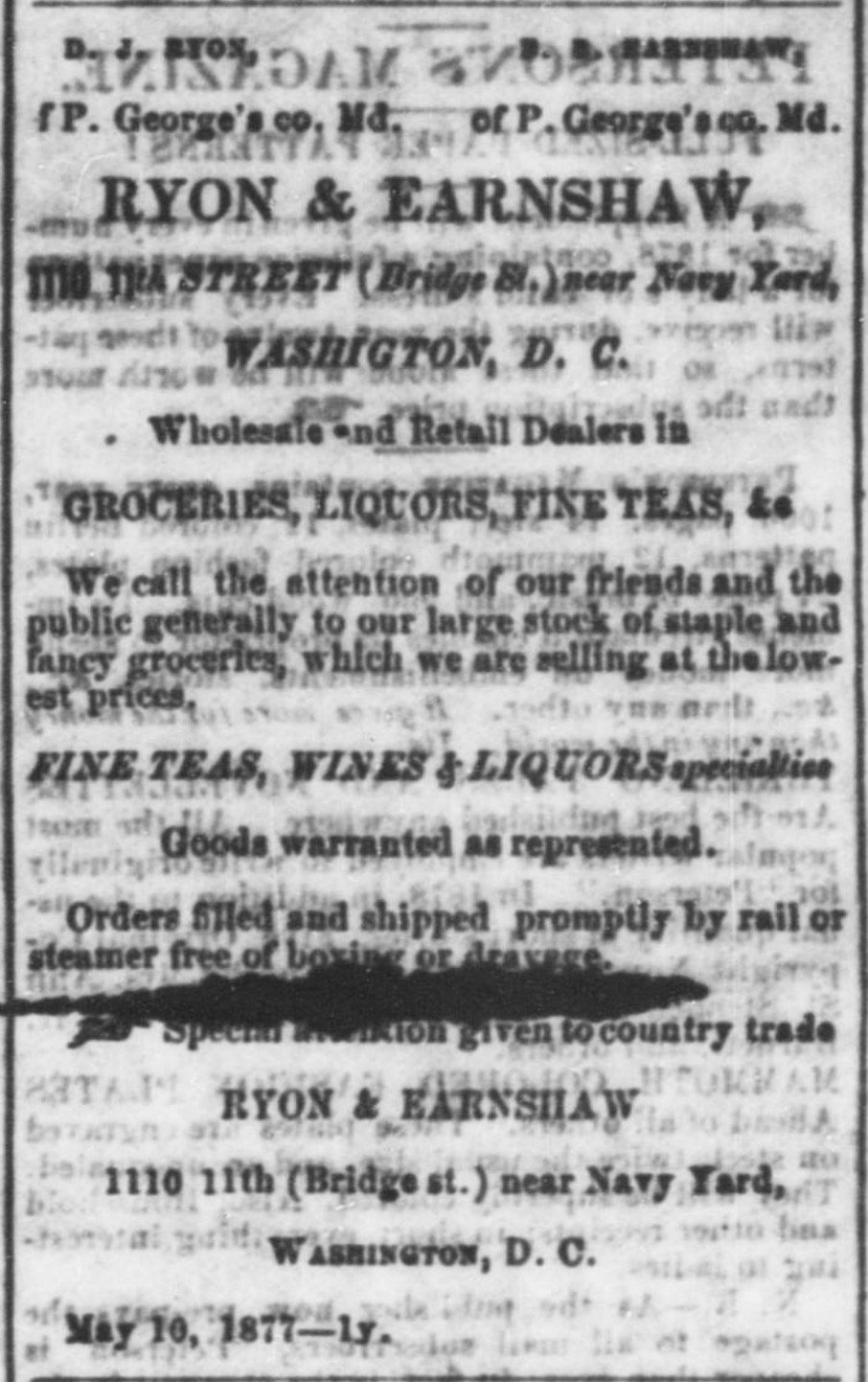 Advertisement by G. Wm. Ramsay of Alexandria.