This article builds on part one and part two of this Marshall House series. Those parts do a good job of explaining the story. If you want to revisit the backstory beyond those previous articles, I will refer you to this Wikipedia article. Here, I want to explain the aftermath of the incident because it's in the aftermath where you can discern the event's significance.
When Ellsworth was murdered, it set off a national firestorm that went all the way to the White House. Ellsworth was one of Lincoln's close friends and mentees. Ellsworth had trained in Lincoln's law office and came to Washington, D.C. for Lincoln's inauguration. James Jackson's killing in response set off a similar reaction in the south, but it was far less propagandized.
Each of the items below is in the OurHistoryMuseum collection. Let's begin with the sheet music from Ellsworth's funeral march. Interestingly, it is dedicated to Francis E. Brownell, the Private who won the Medal of Honor for killing James Jackson immediately after Jackson killed Ellsworth. I'm not sure if this music was hastily composed for Ellsworth lying in state in either the White House or the New York governor's mansion or some other purpose. I think it's interesting that they got the middle initial wrong for Private Brownell below.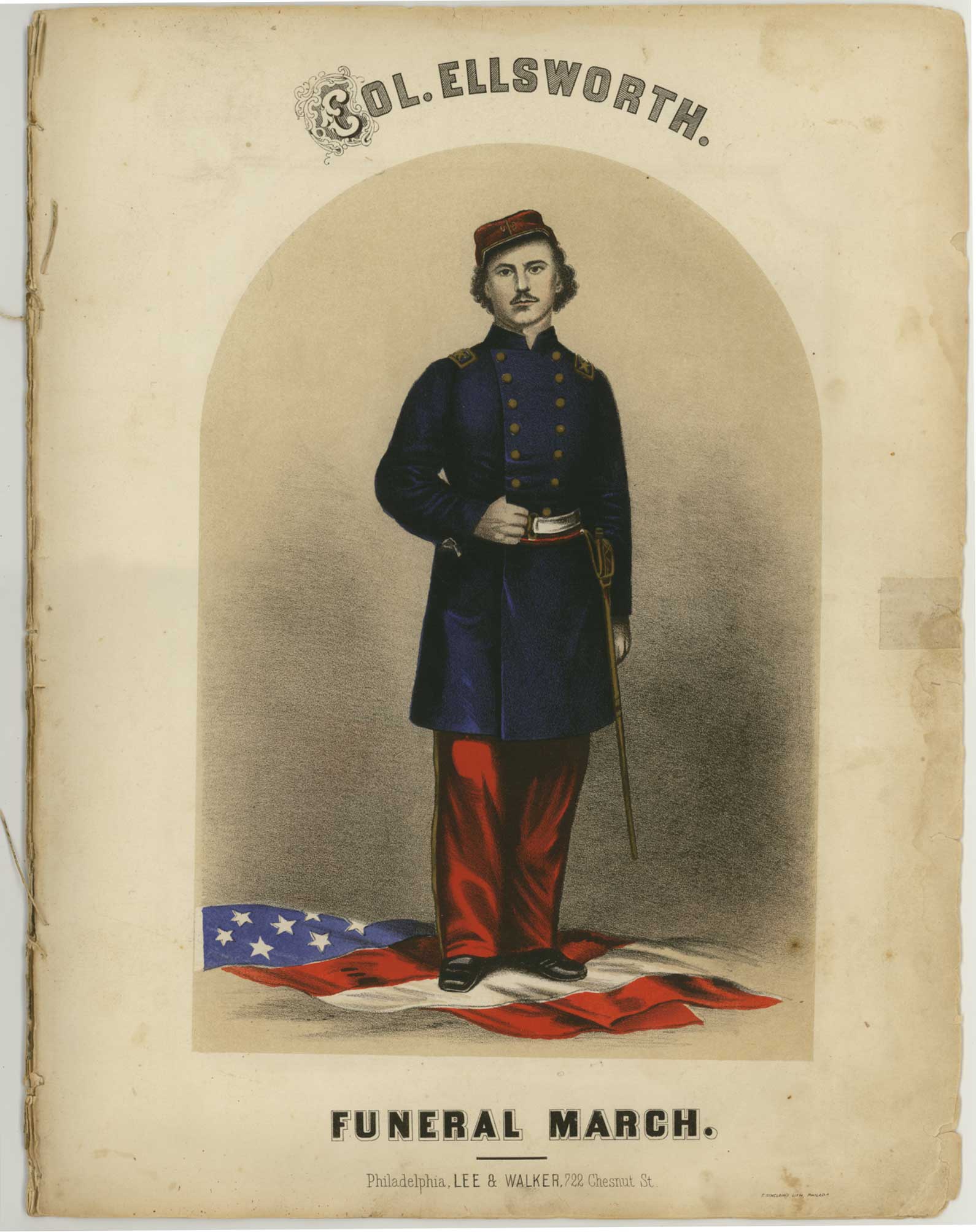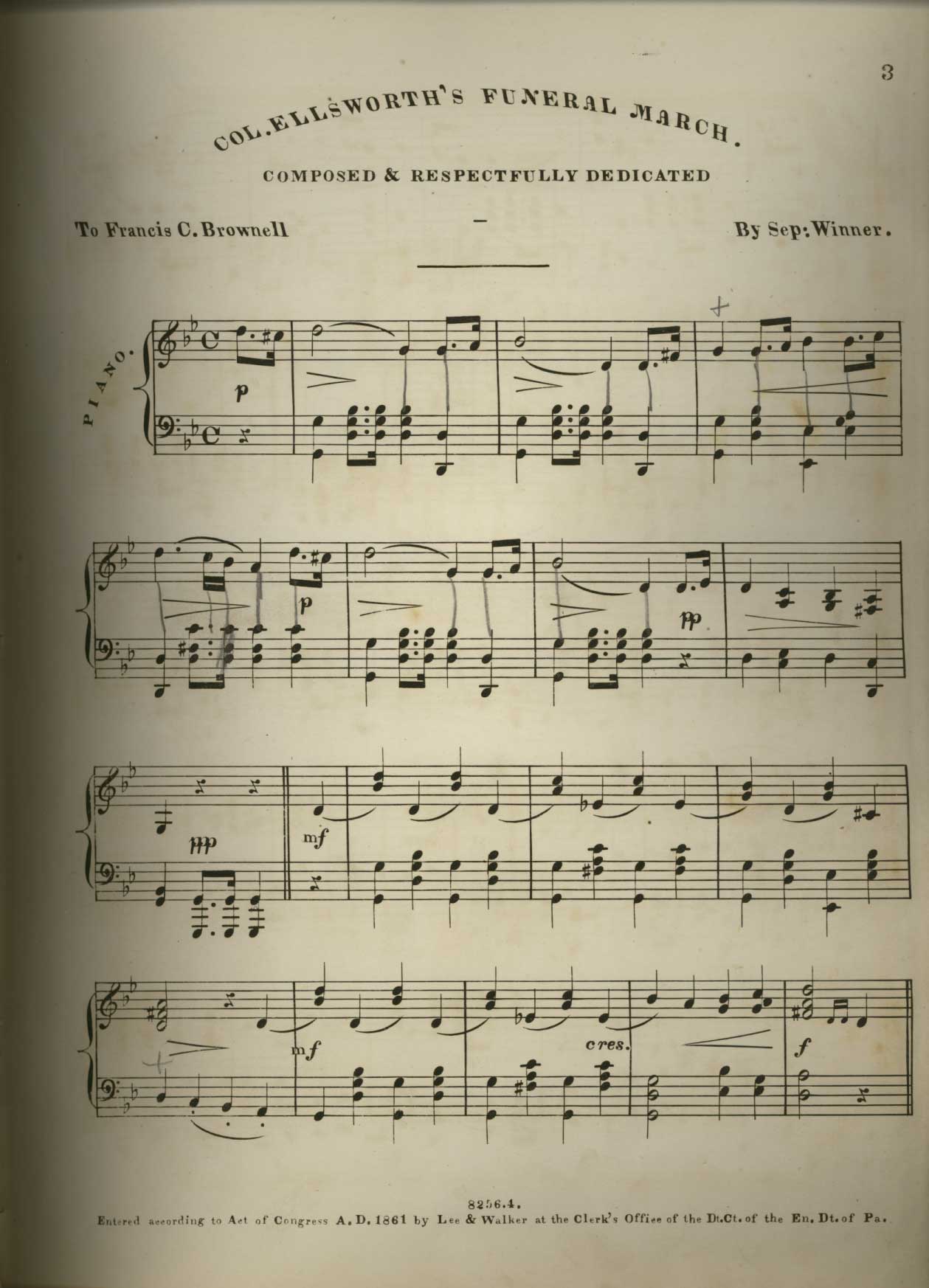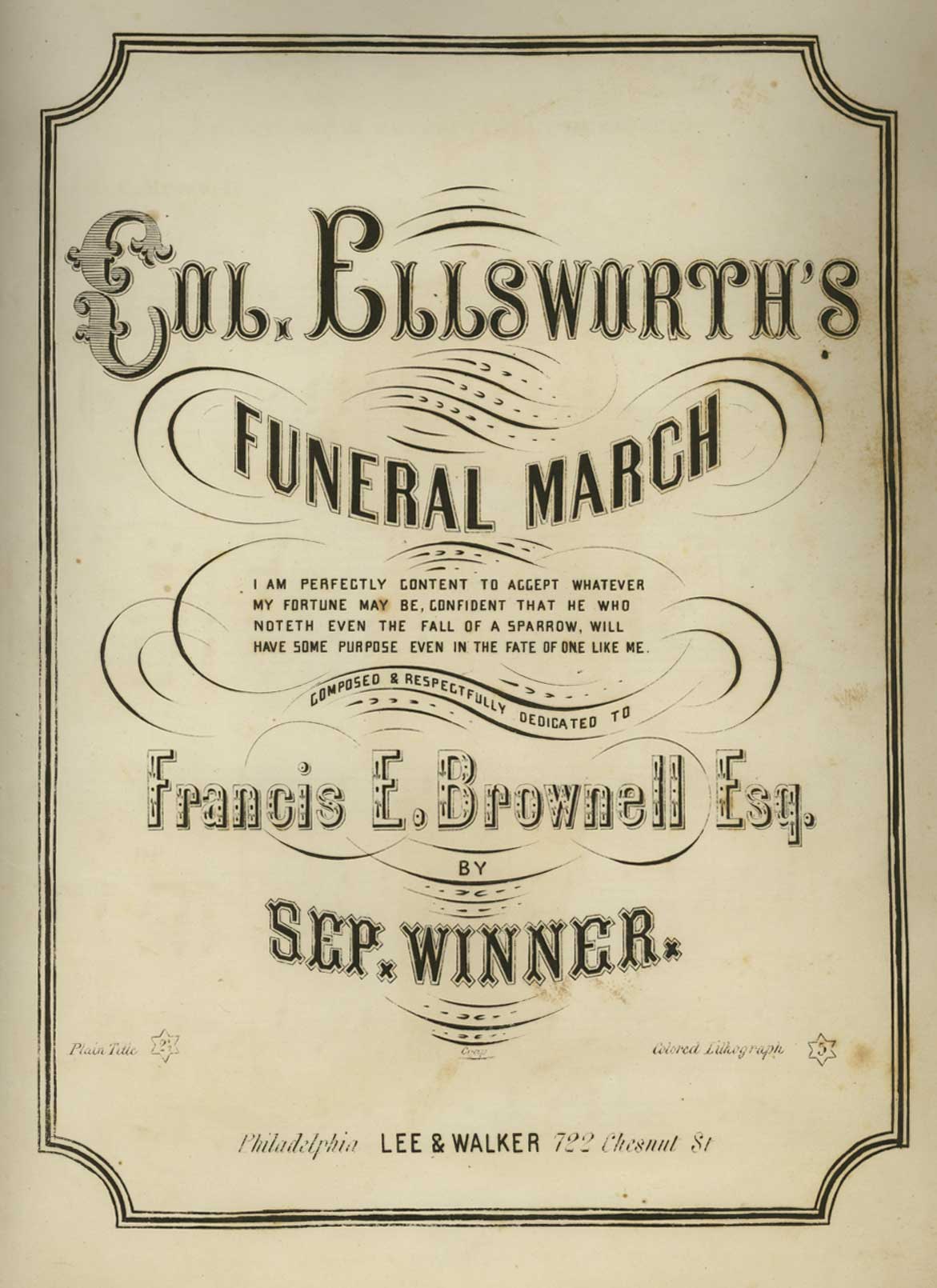 Next is an unused postcard depicting Marshall House at the time of the incident. It sat at King and Pitt streets.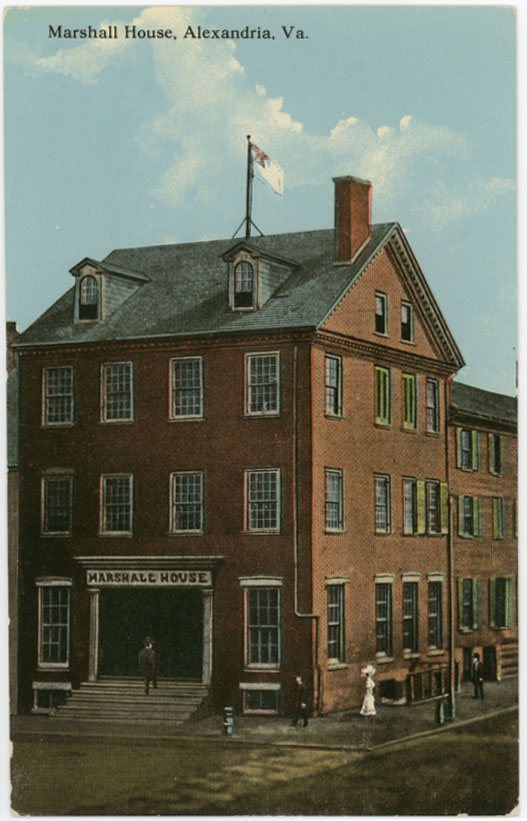 Here is a stereoscope image of Marshall House.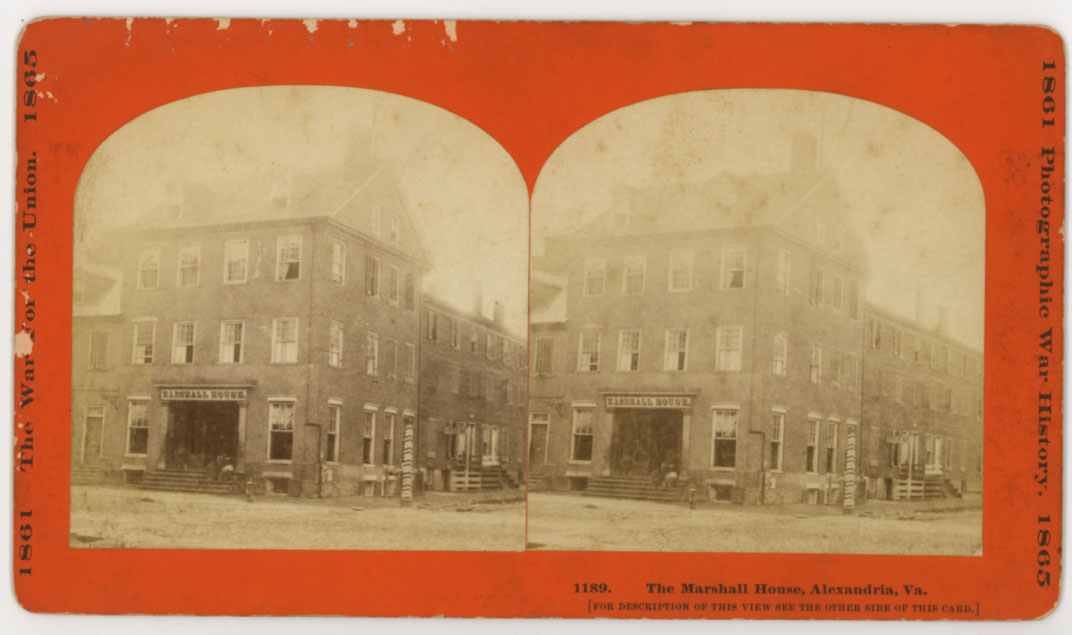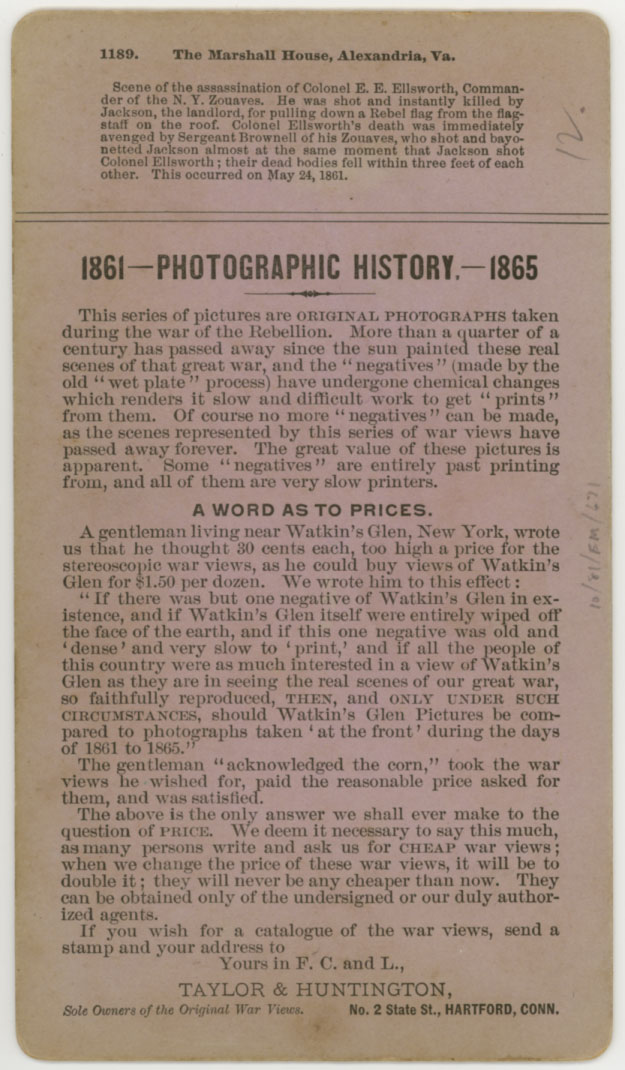 This was front-page news nationwide. Here was page one of the New York Tribune.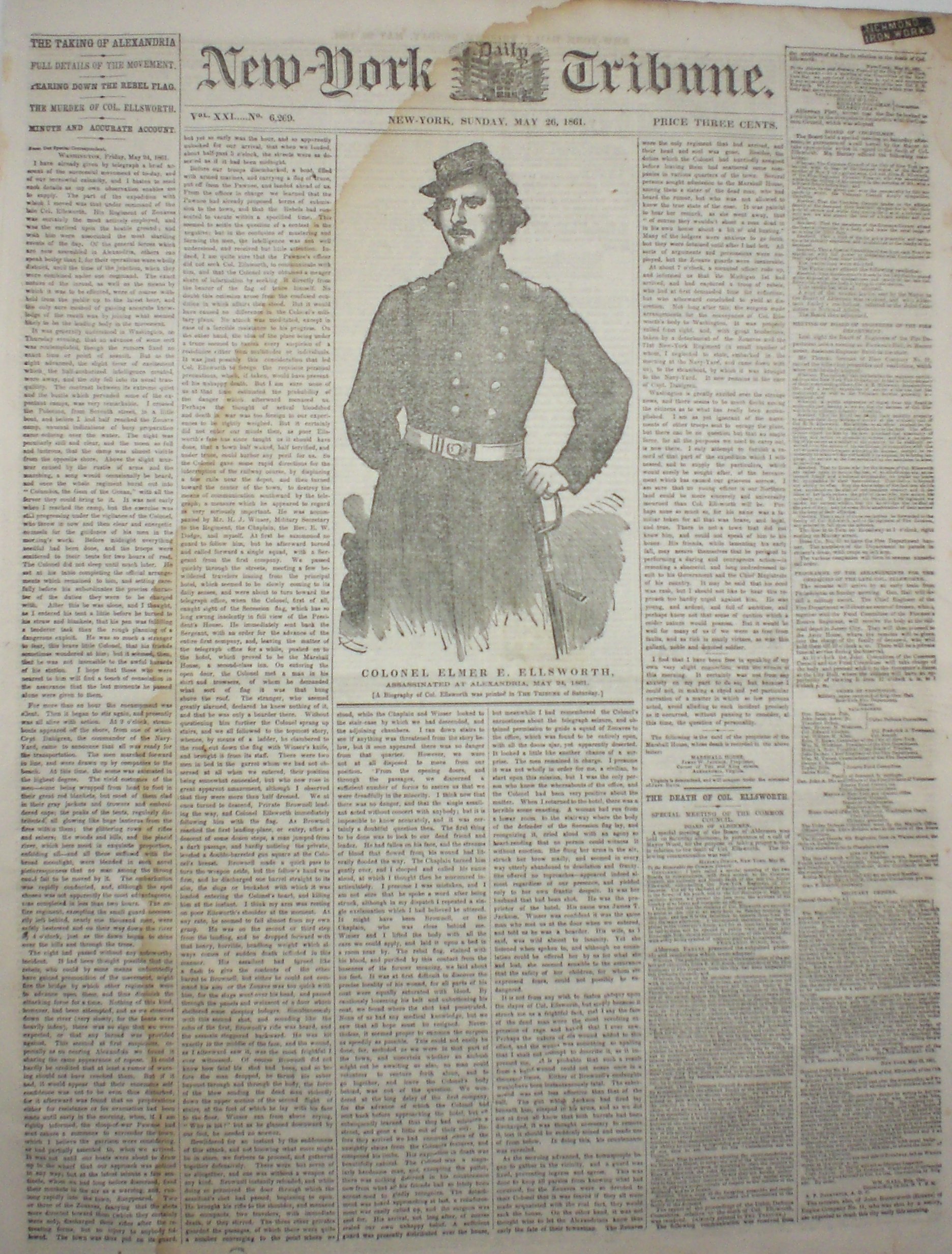 "Remember Ellsworth" became a rallying cry for the northern troops. Here's a patriotic envelope.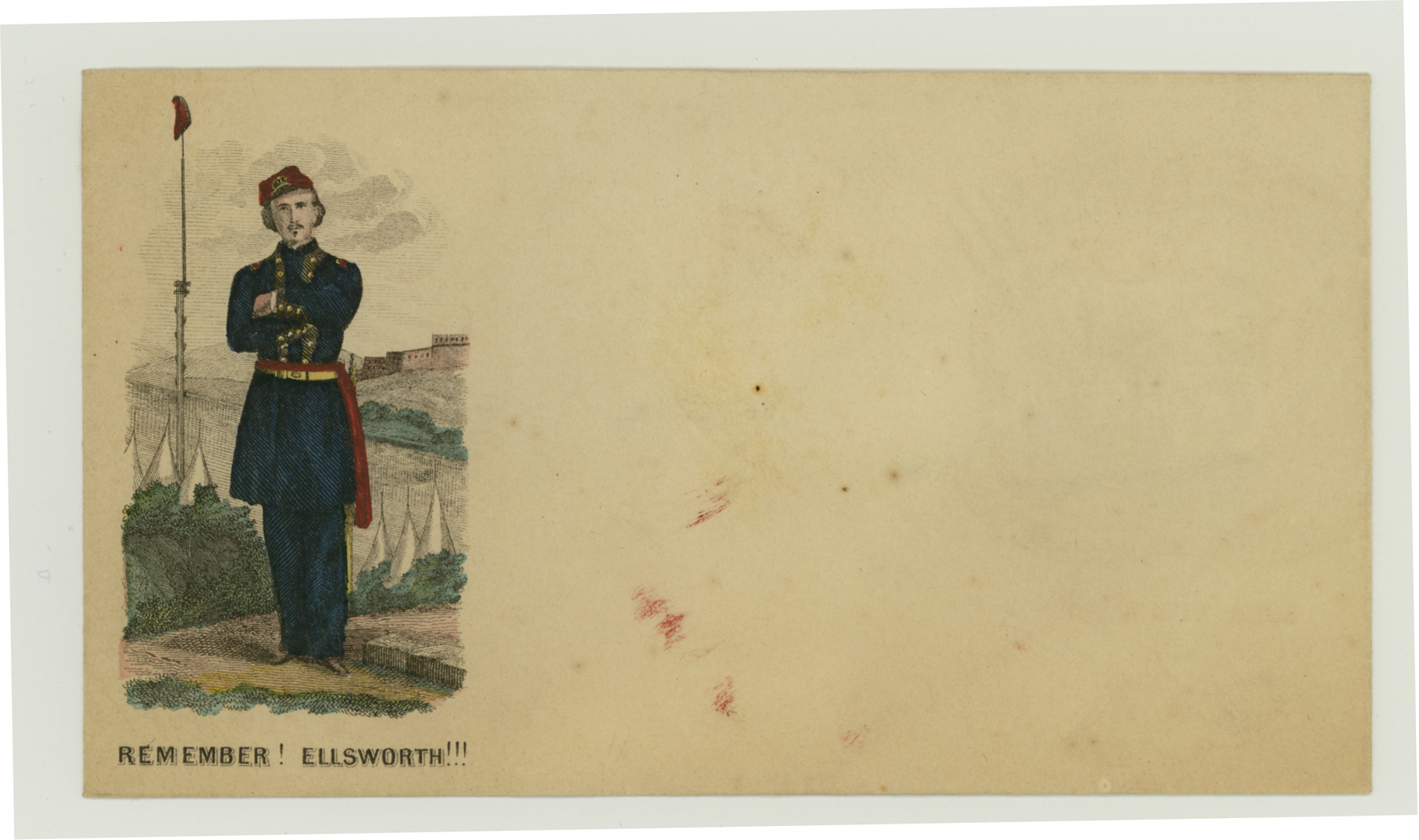 This fellow looks like Ellsworth, but I'm not sure if it is or not.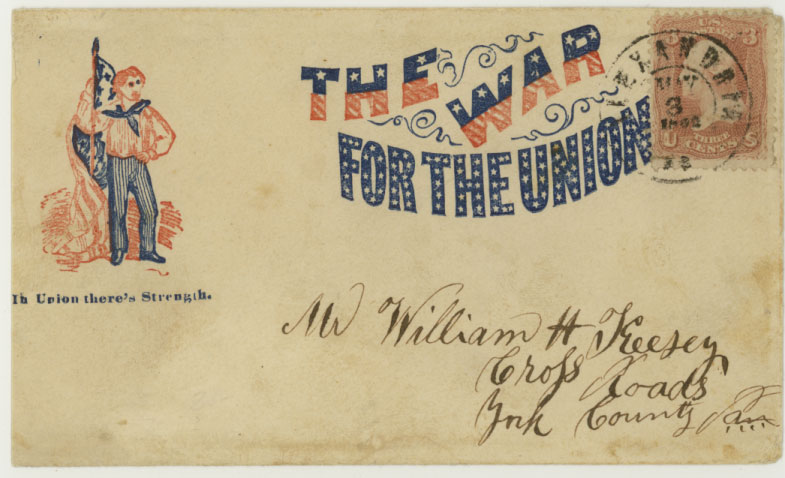 Here's another postcard of Marshall House.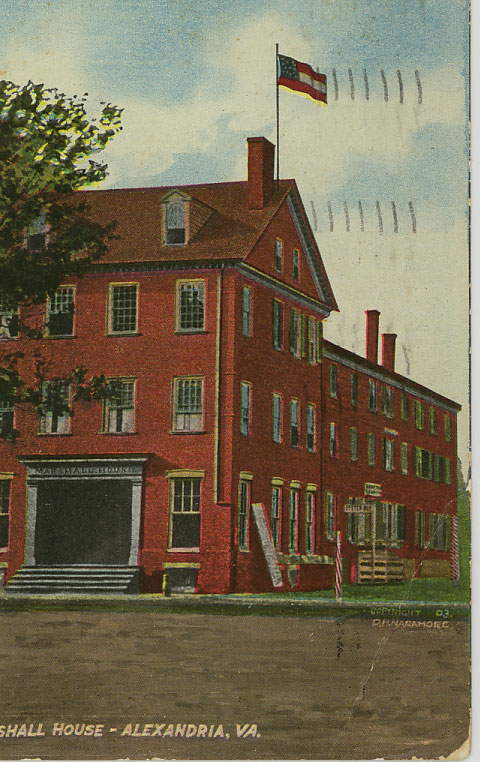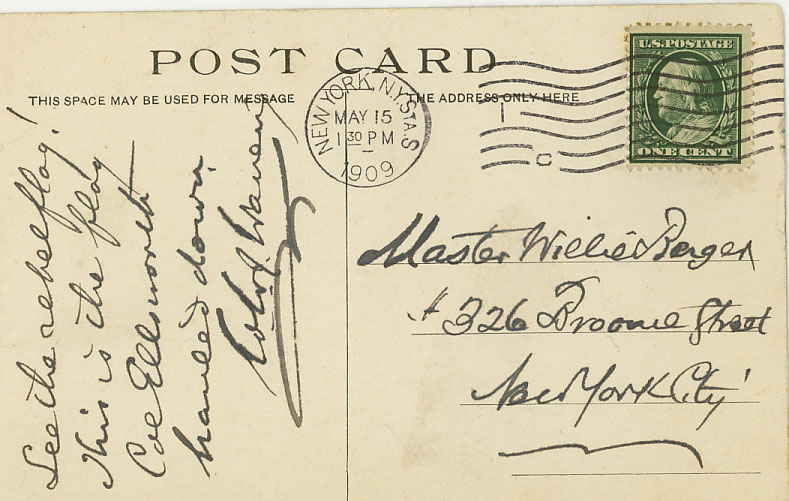 Here's another Ellsworth envelope.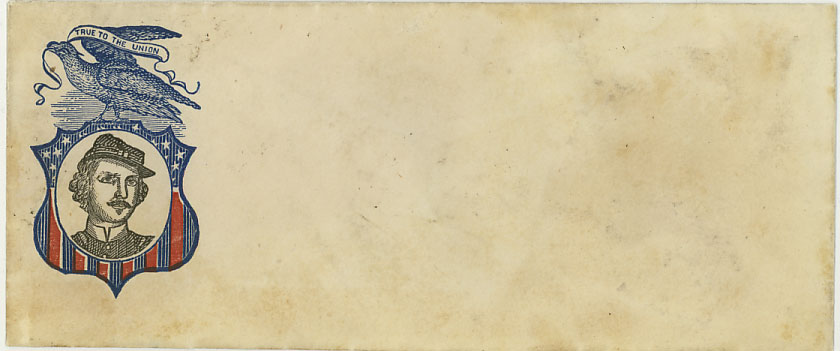 And another...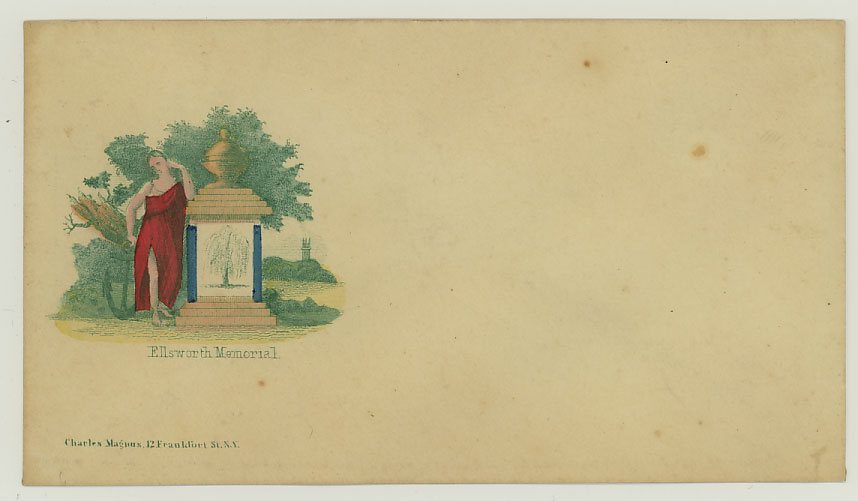 Marshall House is still being commemorated 50 years later in 1903.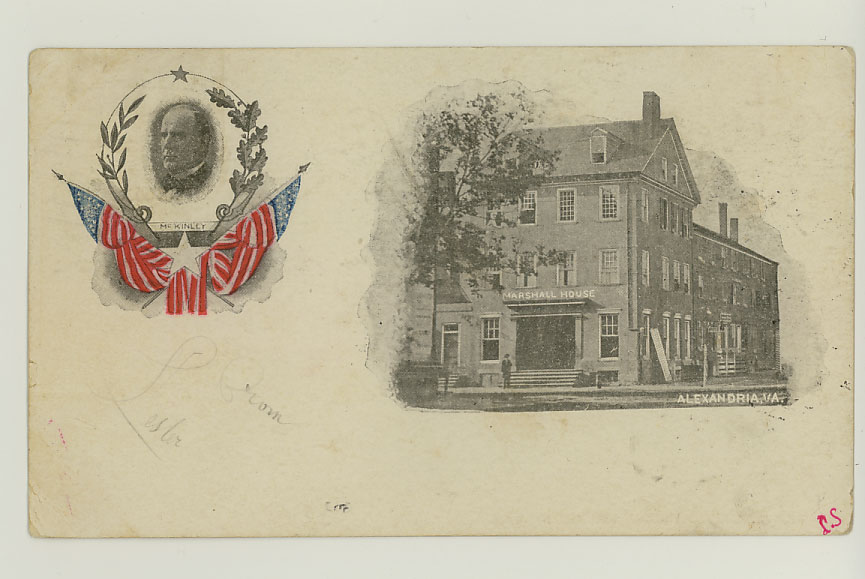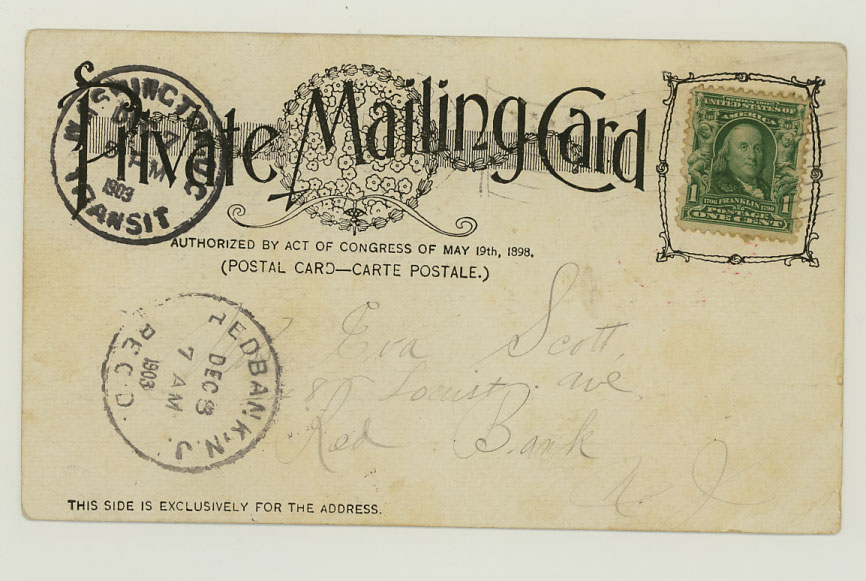 Another 20th-century postcard.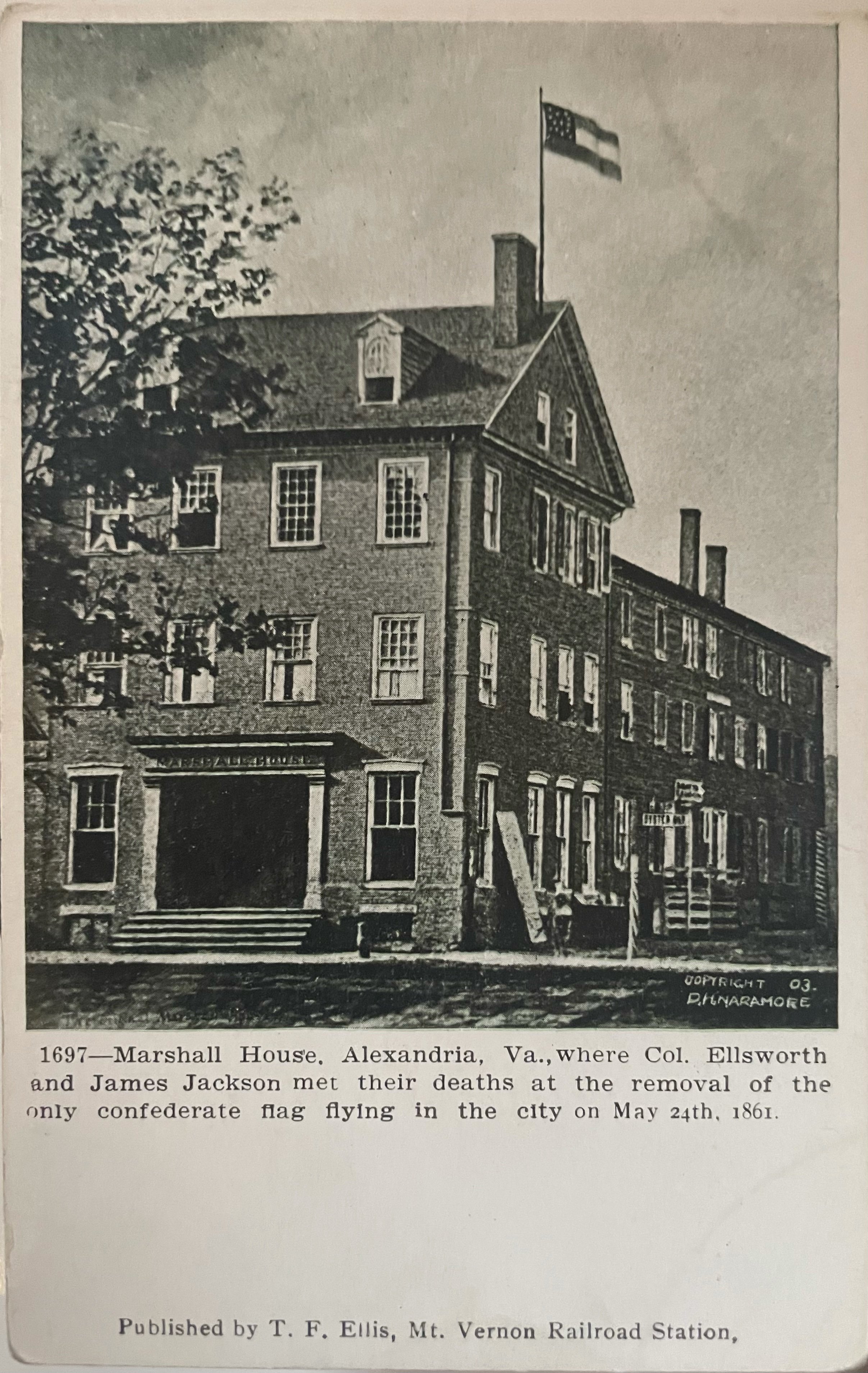 An arsonist burned the Marshall House in 1873, and it was largely rebuilt. The rebuilt structure was torn down about 1950 in what was likely the most significant loss of a historic structure ever in Alexandria.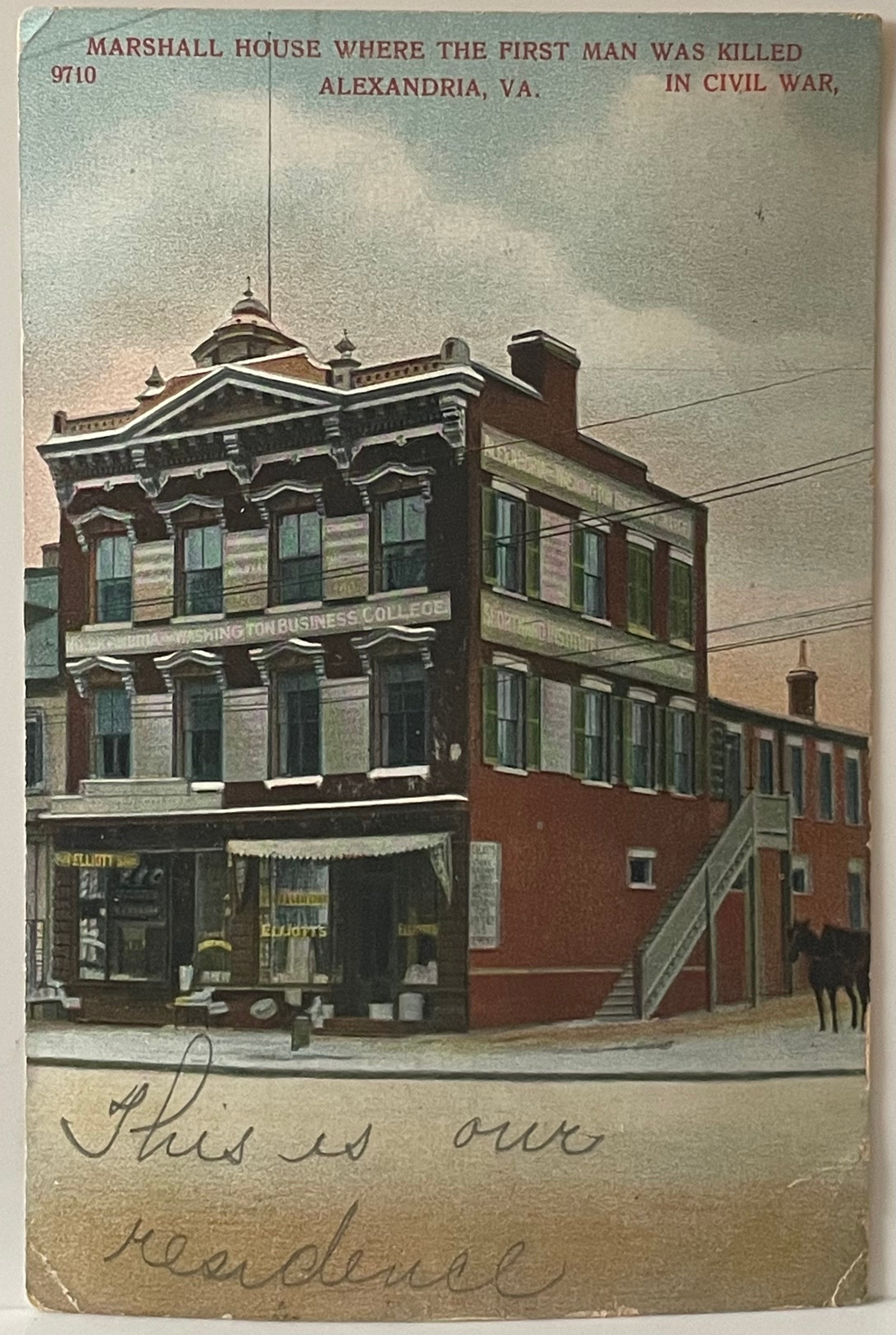 A Matthew Brady photograph that all of the illustrations above are based on.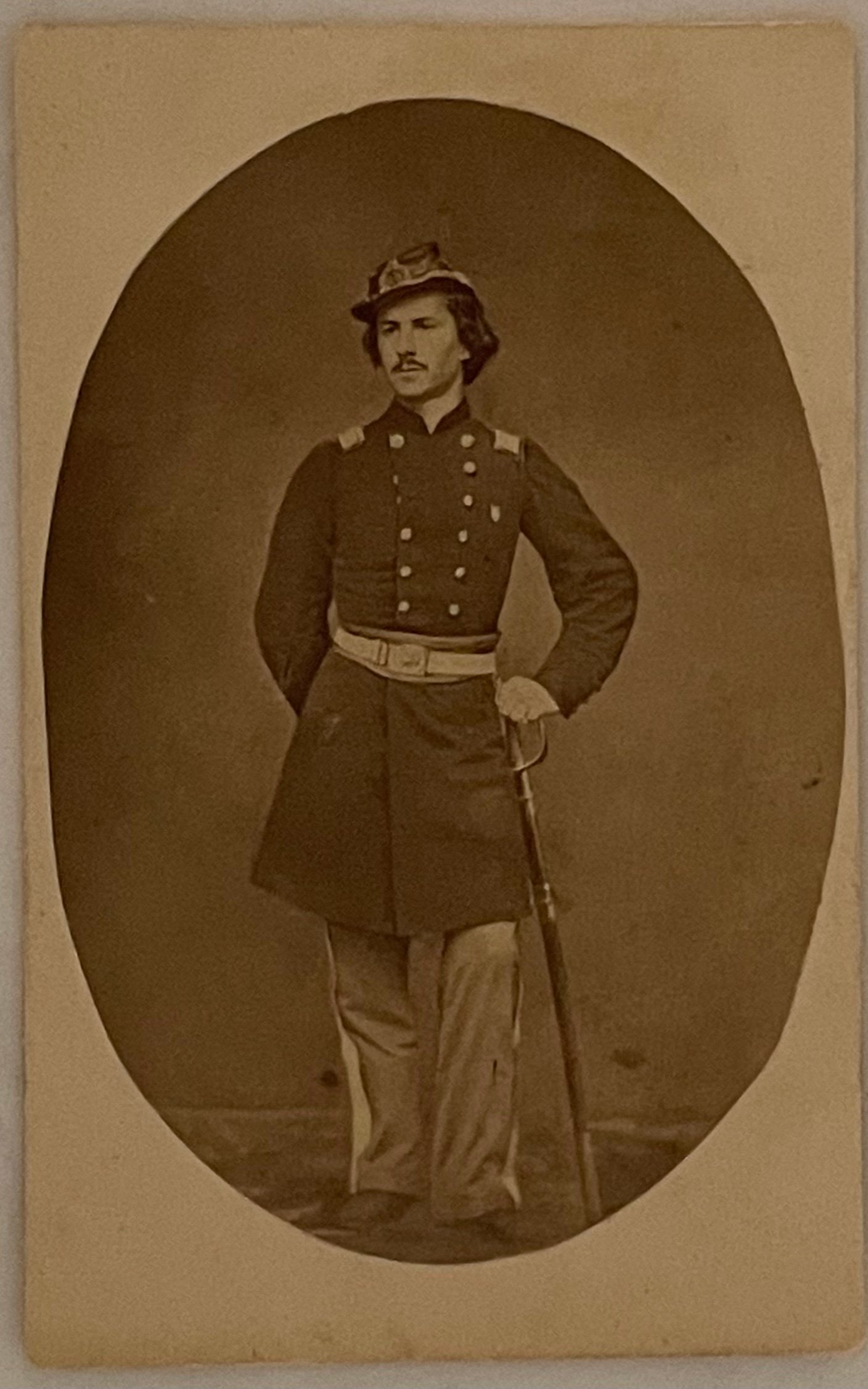 Here's a photo of Ellsworth's uniform NOT in the OurHistoryMuseum collection. Here is a link to a textile conservator's blog discussing the conservation of the uniform.